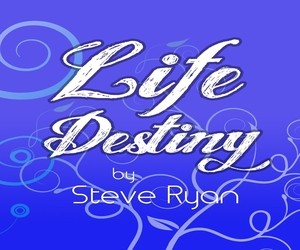 FUTURE PUNX "FORGIVE THE DOUBT" STREAMING NOW AT NOISEY
Future Punx are Brooklyn's preeminent Post-Wave ensemble; five humanoids that come together to create energetic, catchy, danceable and thought provoking music. "Post-Wave" is their personalized genre/state-of-being, which indicates a wide ranging pallet of sonic possibility, combining elements of punk, post-punk, new wave, disco, funk, and pop with modern electronics, visuals and lyrical concerns. After playing together in several bands in their hometown of Texas including The Potential Johns (Marked Men side project), The Wax Museums, Teenage Cool Kids, and Fergus & Geronimo, Jason Kelly, Chris Pickering and Jake Pepper formed Future Punx; when the trio moved to New York, they enlisted Brit Boras to play synths and keys and Heather Strange to create visuals.
http://noisey.vice.com/blog/step-into-the-future-with-future-punx-and-forgive-the-doubt
CREW54 "SOULCLAP" VIDEO
In the midst of putting the final touches on their long awaited "Wyld Gentlmen" LP produced by German beatsmith Dichter2 Productions, Crew54 took a bit of time to bring visuals to their 1-off "Soulclap" release. Taking the beat from Fabolous and adding a bit of brown liquor smoothness to it, watch them go back and forth in this throwback to vintage film cinematics.
ECHOSMITH'S HIT SINGLE "COOL KIDS" CERTIFIED PLATINUM
Echosmith is in the midst of one of their biggest weeks to date, in a year that's already taken them from indie darlings to 2014's breakout success story. Their single "Cool Kids" is certified Platinum, which they celebrated yesterday at Warner Bros. Records headquarters in Burbank, CA, and with the extra celebration of seeing the song performed by Taylor Phelan on last night's live playoffs of NBC's The Voice. They'll play the hit single on NBC's The Tonight Show starring Jimmy Fallon on Thursday, Nov. 13, and that same night perform at the "VH1 You Oughta Know Live in Concert" event. The band will cap off the week with a sold-out show at New York's Webster Hall on Friday, Nov. 14, and a performance at the upcoming Nickelodeon HALO Awards, to air on Nov. 30.
V. NOVA "SMOKE BREAK"
"'Smoke Break' is the intermission of HiPS3," Nova says. "It started out as my least favorite of the project but because of people's reaction to it, I like it more and more everyday. It does me doin what I do best. In between long studio sessions, smoke breaks are taken often. This time the break was on a roof top in the center of Brooklyn." HIPS3 is out now.
https://www.youtube.com/watch?v=URtxK5TCUZM
LITTLE EYE "EMD GAME" VIDEO
Glaswegian pop rock band Little Eye have announced the release of single End Game on the 9th Feb 2015. The band are fresh from opening the main stage at The Isle Of Wight Festival and providing support to the legendary Blondie and can also boast regularly packing out many a venue across the UK.
https://www.youtube.com/watch?v=PIz_nx8HgpE
DUKE DUMONT "WON'T LOOK BACK" REMIXES EP
Grammy nominated DJ and Producer Duke Dumont dropped his "Won't Look Back" Remixes EP today via Astralwerks / Blasé Boys Club. The EP features a slew of official remixes of the thunderous 'Won't Look Back' track (reached #1 on Billboard's Dance Club Songs chart) from Jax Jones, Last Magpie, Starslinger and Shadow Child.
https://soundcloud.com/dukedumont/sets/wont-look-back-remixes
WORLD/INFERNO FRIENDSHIP SOCIETY RELEASE 'THIS PACKED FUNERAL'
International Brooklyn-based World / Inferno Friendship Society is pleased to release their latest LP, This Packed Funeral, available today, November 11, 2014 on the famous Alternative Tentacles California-based label. To celebrate the release, the band is streaming the record in its entirety over at Brooklyn Vegan.
http://www.brooklynvegan.com/archives/2014/10/worldinferno_fr.html
OK GO ANNOUNCES 2015 NORTH AMERICAN TOUR
To celebrate the release of its new album, Hungry Ghosts (Paracadute/BMG), OK Go devised a myriad of interactive activities – from dedicated interactive websites for the first two videos, "I Won't Let You Down" and "The Writing's On The Wall," to a remix contest with Blend to forays on new social media platforms. Now the GRAMMY®-winning band is inviting fans to come join the party in person. OK Go is known for its highly interactive live show and the group's 2015 spring theatre tour promises plenty of surprises. Tickets are on sale now for the outing, which will kick off on March 21 at The Warfield in San Francisco, include a show at New York City's Terminal 5 on April 11 and wrap up at The Wiltern in Los Angeles on May 2.
IDGY DEAN NEW VIDEO
Idgy Dean (aka Lindsay Sanwald) is a creative storm brewing in the center of Brooklyn. She's been a one-woman composer, one-woman band since the release of her first LP OK Cadavers!. And she's currently working with Eli Crews (Yoko Ono, tUnE-yArDs, Kathleen Hanna) on her new LP, her first full-length since OK Cadavers!, entitled Ominous Harminus.
GOVERNORS BALL MUSIC FESTIVAL ANNOUNCES DATES FOR 2015
New York City Mayor Bill de Blasio, City Council Speaker Melissa Mark-Viverito and Founders Entertainment, today announced The Governors Ball three-day music festival will return to Randall's Island in 2015 from June 5th-7th. A limited amount of pre-sale tickets will go on-sale Thursday, November 13 at 12pm EST at www.govball.com, and the lineup for the fifth year festival will be announced in mid January.
http://governorsballmusicfestival.com/
1 MILLION + VIEWS FOR ELEKTROKIDZ
Elektrokidz are the first ever music-inspired figurines whose hair "dance" to the beat of the music you are listening to. Also a cultural novelty, they are centered around the growing trend surrounding POP-EDM. There are six unique Elektrokidz in six unique finishes, including shiny gold, black matte and chrome, and each come with their own stylized shades. They're super visual and impulsively fun! Each Elektrokidz has its own special hair movement that moves to the beat of the music and no two Elektrokidz hair dance the same way…all together they are United by the Beat!
https://www.youtube.com/watch?v=OdOiaeGMUPI
GEORGE MAPLE'S "VACANT SPACE" PREMIERES AT THE NEW YORK TIMES T MAGAZINE
"Vacant Space," the title track from Australian artist George Maple's debut EP, is premiering on The New York Times T Magazine, stream and embed the track here. T calls "Vacant Space," which Annie Mac gave a first spin on BBC Radio 1 this weekend, "a raw, sensual and sinister track driven by Maple's powerful vocals." Vacant Space is out December 1 on Future Classic.
http://tmagazine.blogs.nytimes.com/2014/11/10/george-maple-vacant-space-flume/?_r=1
CAITLIN CANTY TO RELEASE 'RECKLESS SKYLINE' ON JANUARY 20, 2015
Caitlin Canty delivers her fine-edged songs with a 1930's Recording King guitar and a dusky alto cut with wild defiant sorrow. Canty will release Reckless Skyline on January 20, 2015; an album produced by acclaimed songwriter Jeffrey Foucault and featuring an all-star band on twelve songs that veer nimbly between country ballads and straight-up rockers, dark blues and sparsely arranged folk.
http://caitlincanty.com/
POPMATTERS PREMIERES BETTY BLACK'S "HEARTLESS" VIDEO
Telepopmusik founding member Antipop concludes his NYC DJ appearances tonight at Nublu as part of Betty Black's month-long Tuesday night "Electric Black Bungalow" residency. The set includes a live performance from Black, who appeared on the pioneering electronic group's 2013 EP 'Try Me Anyway' / 'Fever' and will be featured on their upcoming third album (alongside Mark Gardener of Ride, Angela McCluskey and more) slated for a winter release on Splendid Music.
http://www.popmatters.com/post/187973-betty-black-heartless-video-premiere/
DAVID STRANGE "VITAMIN PILLS"
David Strange will be releasing his debut S/T EP on January 20th, and today he shares the track "Vitamin Pills" (stream). "Vitamin Pills" is psychedelic whimsy at its best… a jangly, poppy journey through the looking glass.
David Strange is a champion guitar player and underground acid poet. When Charlotte Kemp Muhl from The Ghost of a Saber Tooth Tiger heard his songs she asked to become his producer and what followed is the self-titled EP, David Strange.
https://soundcloud.com/davidstrange/vitamin-pills-1
FRAZEY FORD UNVEILS VIDEO FOR "SEPTEMBER FIELDS"
Frazey Ford has premiered a new video for single "September Fields" from her latest solo album, the critically acclaimed Indian Ocean. The video, which premiered on The Wall Street Journal (here), features a special look inside the album's recording at Memphis's historic Royal Studios with the iconic Hi Rhythm Section (Charles Hodges, Leroy Hodges and the late Teenie Hodges).
http://blogs.wsj.com/speakeasy/2014/11/10/frazey-ford-sings-with-hi-rhythm-section-in-september-fields-exclusive-video/
BOBBY LONG WILL JOIN FILMMAKERS AT WILLIAMSBURG FILM FESTIVAL
British singer-songwriter Bobby Long, whose music permeates the new short film, "See Seven States From Rock City," will be on hand for the film's premiere screening at the 5th Annual Williamsburg Independent Film Festival (WillFilm5) at the Wythe Hotel in Williamsburg Brooklyn, NY. "See Seven States From Rock City," written and directed by and starring Los Angeles actress Stephanie Jane Markham, will screen on the Friday night of the Festival, November 21, in the 8-9:45PM "Music Sweet Music" screening block devoted to films with a music orientation.
http://www.musicbobbylong.com/
WIN A TRIP TO PANIC EN LA PLAYA
Moe's Original Bar B Que and Cloud 9 present a contest to win a room for two to Panic en la Playa featuring four nights of Widespread Panic on the beach at the Hard Rock Hotel & Casino in Punta Cana, Dominican Republic on January 24-28th, 2015. One lucky winner and a guest will receive a double occupancy hotel room and event wristbands. The contest runs online starting today at noon through midnight on December 13th at www.panicenlaplaya.com/moes with the winner announced on December 16th.
"The partnership began with Moe's Original Bar B Que's founding partner Mike Fernandez as he has been judging a wing sauce contest for the last three years at la Playa with Widespread Panic keyboard player JoJo Hermann as part of the trip's daytime activities," said Cloud 9's Nate Sadler. "For the second year, a lucky winner and their guest will win at room at this ultimate vacation."
http://www.panicenlaplaya.com/moes
MOE. ANNOUNCES 25th ANNIVERSARY WINTER/SPRING TOUR SCHEDULE
moe. celebrates a quarter of a century on tour, rolling right into 2015 with a two-night stand in their hometown of Buffalo, NY. The Winter/Spring tour also includes intimate club dates* in the major markets of Boulder/Denver, New York and Chicago in exclusive, 3-show ticket packages!
Pre-sale tickets & 3-show ticket packages go on sale Friday, 11/14 at 10am Eastern.
HEDDIE LEONNE'S "GOOD BAD GIRL"
Among the compilation's nineteen tracks is Seattle artist Heddie Leonne's darkly seductive "Good Bad Girl," built off of a sample from Calvin Johnson's solo album Before the Dream Faded. Its accompanying video — a film noir-style sketch that showcases the singer's brazen attitude and provocative style — is now available to watch & share via YouTube.
https://www.youtube.com/watch?v=-2fV3-aYNqI
DAWIN PREMIERES ANTICIPATED "JUST GIRLY THINGS" MUSIC VIDEO ON BILLBOARD.COM
DAWIN just premiered his anxiously awaited music video for the viral hit "Just Girly Things" on Billboard.com today. You can check it out here! The song is also available on the Just Girly Things EP [Casablanca Records] out now on iTunes and all digital partners.
http://www.billboard.com/articles/6312285/exclusive-dawin-just-girly-things-video-vine-stars
IDGY DEAN RELEASES NEW VIDEO "THE INDIAN SQUIRREL DANCE"
Idgy Dean is a creative storm brewing in the center of Brooklyn since the release of her debut EP Heart & Lung. She's a one-woman psychedelic rock band, composer, and force of nature with beats and reveries built from the bottom up. Today she's releasing a fierce and seductive new video for her single "The Indian Squirrel Dance" at 11:11am ET on November 11!
MARINA AND THE DIAMONDS RELEASES OFFICIAL "FROOT" VIDEO
To celebrate FROOT, Marina And The Diamonds has introduced "Froot of the Month," a series through which she will share 1 new track every month until the release of the album. The album is made up of 6 colours, each representing a different 'Froot." The first "Froot of the Month" is GRAPE. Fans who pre-order the album will receive a download of the single "FROOT" and will automatically receive one download a month of other "FROOTS" until the album's release in April 2015.
http://www.youtube.com/watch?v=WZzcY7ASQno
LORDE RELEASES "FLICKER" (KANYE WEST REWORK)
Lorde has released "Flicker" (Kanye West Rework), a rework of Lorde's single "Yellow Flicker Beat" from the The Hunger Games: Mockingjay – Part 1 soundtrack. Fans who pre-order the soundtrack on iTunes now will receive an immediate download of the track – listen HERE.
http://www.vevo.com/watch/lorde/Flicker-%28Kanye-West-Rework%29-From-The-Hunger-Games-Mockingjay-Part-1-%28Audio%29/USUV71402545
FIT FOR RIVALS' "FREAK MACHINE"
Check out rock band Fit For Rivals' new title track single "Freak Machine (Shake You Off)" from their forthcoming album set to release early 2015.
Fit For Rivals has amassed a dedicated fan base, touring with notable acts such as The Red Jumpsuit Apparatus, Hoobastank, and Blameshift, playing to audiences in the thousands nationwide and collecting over twelve million YouTube views on their videos such as "Damage." Fit For Rivals has been featured by tastemakers such as Diffuser.FM, Revolver Magazine, and After Ellen.
MAURO POSTS "MAKING LOVE 2 U"
In 2014 he premiered his new musical production: "Making Love 2 U" (whose lyrics and music belong to him), available on SoundCloud; that is a reflection of romantic pop rhythms in their quest to emphasize the support between human relations against the adversities of life.
ARDALAN NEW EP PREVIEW
Having blazed the US on their recent BBQ tour, the dirtybird crew are back in release mode and proud to present a first ever solo EP from one of the jewels in their crown, namely Ardalan. Our little Iranian brother and resident at chez Martin has previously worked together with his illustrious housemate Justin on breakout hits 'Mr. Spock' and 'Lezgo.' Now grabbing the full spotlight himself, Ardalan proves he's more than got the skills to pay the bills across two brain-frazzling tracks.
https://soundcloud.com/dirtybirdrecords/sets/ardalan-the-yeah-no-preview/s-RTpS7
BLEACHERS TO PLAY THE ALLY COALITION'S TALENT SHOW ON DECEMBER 2ND IN NEW YORK CITY
For one night, some of entertainment's most talented voices, including Bleachers, Lena Dunham, Janeane Garofalo, Andrew McMahon, Ingrid Michaelson are coming together for a variety show filled with music and laughs at The Ally Coalition's Talent Show on December 2nd at New World Stages. Many more incredible entertainers will be announced soon.
"We're excited to bring together the talents of so many people we respect for an amazing night," says Jack Antonoff, one of the founders of TAC and founding member of Bleachers and fun. "There are so many local organizations across the country helping LGBTQ youth in their community and we are grateful to bring attention to their important work."
http://www.newalternativesnyc.org/
PIERCE THE VEIL'S "KING FOR A DAY" GETS GOLD CERTIFICATION
Pierce the Veil, one of the fastest-rising bands on the rock scene, was awarded a Gold record for its track "King For A Day" in recognition of sales of more than 500,000 units.
CMT EDGE PREMIERES CRACKER'S NEW TRACK "CALIFORNIA COUNTRY BOY"
"'California Country Boy' from Cracker's new Bakersfield disc is a twangy, chip-on-your-shoulder anthem that flips the bird to anybody doubting their rural cred. Backed by a slippery steel guitar and a cranked-up Telecaster, fans of the Bakersfield sound will most likely approve." – CMT EDGE
http://www.cmtedge.com/2014/11/11/crackers-california-country-boy-takes-the-rural-route/
MILAN VIDEO "25"
Milán is the moniker of Maria Neckam, a classically trained musician. She was born and raised in Vienna before relocating to Amsterdam, and finally settling in Brooklyn. Her debut Milán EP is an EP full of languid melodies and intricate vocal detours. Led by Neckam and her crystalline voice, the songs bring in sounds from many different genres, all swirled together in a hazy wash of colors and unpredictable rhythmic impressions.
RL GRIME DROPS NEW TRACK 'KINGPIN' FT. BIG SEAN
'Kingpin' sees RL Grime bring his dark, thunderous sound to a monster collaboration with one of rap's hottest stars today. Big Sean is a perfect sonic match, his pronounced flow resonant against RL's banging beat. "I've grown up a fan of Sean's so it's real exciting to be working with him. I'm very proud of how it came together," says RL about working with Sean. 'VOID' also features tracks with How To Dress Well, Boys Noize, and Djemba Djemba. The album is as realized visually as musically, and the two together offer a window into the apocalyptic abyss RL develops through the distinct textures and melodies of 'VOID.'
http://www.rollingstone.com/music/premieres/hear-rl-grime-and-big-sean-turn-up-on-kingpin-20141111
NEW EP BY ALVIN RISK
Singer/producer Alvin Risk just dropped his new EP 'Venture' at 11:11am PST today. All five songs feature Alvin's production, vocals and songwriting abilities, a rarity in dance music and music in general. To celebrate the release, Alvin is holding a Reddit AMA right now on /r/Music. The EP is available now via Memory Ltd. / ETHER, fans can purchase on iTunes or download for free via Alvin's website, the choice is theirs.
PENTATONIX RELEASES NEW MUSIC VIDEO
Pentatonix has teamed up with Baz Lurhmann and Barney's New York to perform at Barney's New York Holiday Window Unveiling, entitled, Baz Dazzled Holiday on Thursday, November 13th.
http://www.youtube.com/watch?v=ifCWN5pJGIE
PONY BWOY "WOOZILY PSYCHEDELIC" TRACK
SInce releasing their first self titled album together last summer, the Minneapolis based electronic R&B duo of Jeremy Nutzman and Hunter Morley aka Pony Bwoy are set to drop när-kə, 13 more songs of depth, texture, and soul. This is headphones music of the highest caliber, where synths creep around beats in fluid motion and hushed vocals fill the spaces in between.
http://music-mix.ew.com/2014/11/10/pony-bwoy-share-creature-comforts/
MAX FROST RELEASES VIDEO FOR "PARANOIA"
Max Frost premiered the video for his latest song "Paranoia" yesterday on Baeble who called the video "raucous, wild, and fresh."
http://www.youtube.com/watch?v=ITUhINgcW2o
CODY CHESNUTT & GARY CLARK JR. PAY RESPECTS TO VETERANS DAY
Rock and soul musician, Cody ChestnuTT joined Grammy-award winning, Gary Clark Jr. for their Veterans Day tribute performance video "Gunpowder On The Letter" to show respect and appreciation to our nation's veterans throughout America. Cody ChesnuTT and Gary Clark Jr.'s seamless vocal and guitar harmonizing awakens the celebration of honor and bravery that Veterans Day represents.
https://www.youtube.com/watch?v=4VOcUy2_hW8
HAYLEY KIYOKO NEW VIDEO
Hayley Kiyoko's expressive single "This Side of Paradise" now has an equally vivid video premiering on Idolator. Set on a murky beach with raindrops clouding the view, the mood centers on the enigmatic element of the track. Since its release last month, the single has been adored for its "infectious chorus" and "enchanting" qualities. Hayley clearly has a knack for writing the perfect pop song without losing the edge, drawing similarities to Lykke Li and Charlie XCX.
http://www.idolator.com/7569953/hayley-kiyoko-this-side-of-paradise-video
JUNIOR PROM "CHEAP THRILLS" VIDEO
Brooklyn's raucous electro-pop duo Junior Prom is back with yet another infectious new single called "Cheap Thrills," which is officially out today through Elektra Records (iTunes). In turn, the band has premiered its retro, neon-tinged video with NYLON, who rightfully called it "…the 80's throwback video of your dreams."
http://www.nylon.com/articles/video-premiere-junior-prom-cheap-thrills
IGGY AZALEA TO TRANSFORM DRAI'S NIGHTCLUB AT THE CROMWELL
Drai's Nightclub on the Las Vegas Strip and global musical sensation Iggy Azalea are teaming up to create the Strip's biggest New Year's Eve party and live concert event on Dec. 31, 2014. As 2014 hits its final note, Azalea will take to Drai's center-stage turning the acclaimed nightlife venue into the apex for New Year's Eve revelers, altering the 65,000 square foot venue into a one-of-a-kind live concert and party.
Event Details:
Tickets to Iggy Azalea performance can be purchased at: http://draislv.com/NYE/​
Drai's Rooftop Nightclub Doors 9:00pm – 4:00am
New Year's Eve Drai's Hosted Bar from 9:00 p.m.–11:00 p.m.
Rooftop Views of legendary Strip Fireworks extravaganza
**Don't miss **Drai's Afterhours** – 2:00 a.m. – 9:00 a.m. (the legend continues)
For room reservations, contact: www.thecromwell.com
THE STRING CHEESE INCIDENT ANNOUNCE WINTER CARNIVAL HEADLINE TOUR
The String Cheese Incident announced their Winter Carnival headline tour today. They will play several Incidents in 2015 including Seattle, Eugene, Boise, Reno and Chicago as well as Sin City Incidents in Las Vegas. Fan Club members can buy tickets on Tuesday, November 18, 2014 at 11:00am MST; the public on sale date is Friday, November 21 and Saturday, November 22, 2014 through the band's website:
http://stringcheeseincident.com
HIEROPHANT PREMIERE NEW SONG "PARANOIA"
Listen to "Paranoia", the second track to surface from Hierophant's forthcoming new album, now on BlowtheScene.com. This track appears on Peste, which will be available on November 25th on CD, LP and digital formats via Bridge Nine Records and is up for pre-order now via B9Store.com. Hierophant recently announced a slew of European tour dates that run December through February, and those can be found below.
http://blowthescene.com/features/hierophant-premiere-new-song-paranoia.html
NEW EP BY KHARY DURGAN
After releasing a slew of new material over the last few months, Khary Durgans proudly presents his new project, Swim Team, premiering exclusively via HipHopDX. The 6-track EP includes the bouncy eponymous lead single featuring Rome Fortune, "Calypso" featuring rising ATL ingenue Marian Mereba and the recently released introspective f*ckbuddy anthem "Atmosphere" featuring Opus Proper.
http://www.hiphopdx.com/index/news/id.31375/title.khary-durgans-swim-team-release-date-cover-art-tracklist-ep-stream
DOWNTOWN STRUTS DEBUT LATEST SINGLE "ABUSED"
The band is set to release Hope You're Dope, the band's 4th EP and a title that explicitly chronicles Cooper's battles with mental illness. He opens up in this release like he never has before as you can hear him recount vivid memories over the past several years.
http://www.absolutepunk.net/showthread.php?t=3712359
KENNY ROGERS ANNOUNCES FAREWELL DOWN UNDER TOUR
GRAMMY Award-winning country superstar and contemporary music icon, Kenny Rogers, will return Down Under in January and February for his Farewell Down Under Tour, which will include his final concerts in Australia and New Zealand ever.
The tour will begin in Sydney on January 23, 2015; followed by shows across the country in Tamworth, Newcastle, Melbourne, Launceston, Gold Coast, Townsville, Perth and Adelaide; then a concert in Christchurch, New Zealand before concluding the tour in Hamilton, New Zealand, on February 15, 2015.
http://media.warnermusicnashville.com/kennyrogers/kennyrogerslifetime/
RAPPER WAKA FLOCKA FLAME TEAMS UP WITH WAKAWAKA'S PORTABLE SOLAR POWER
Extreme energy poverty serves as a critical issue facing the global community. In fact, over 90% of residents in Liberia and Sierra Leone, which serve as hotbeds for the Ebola virus, suffer from a lack of access to electricity. In an effort to defeat extreme energy poverty and aid the fight against Ebola, WakaWaka, an award winning impact driven social venture, has launched an innovative Kickstarter campaign to fund its WakaWaka Base, the world's first solar power and light 'first aid kit'. For every pledge made towards helping to develop this compact and portable solar power kit, WakaWaka will provide a solar light to Ebola health care workers, first responders and families in West Africa.
"Our mission is to use the power of the sun to unite and empower people to light their world. We believe that everyone, regardless of age, position, or predicament, has the ability to be an agent of light that can spark positive change," said Camille van Gestel, Founder and CEO of WakaWaka. " By helping to marshal the call for much needed solar power in Ebola stricken countries, Waka Flocka Flame is truly a formidable #AgentofLight."
https://www.kickstarter.com/projects/wakawaka/wakawaka-base-a-power-and-light-first-aid-kit
REZZI "HOME OF THE BRAVE" VIDEO
Rezzi, Toronto's hottest rapper, has dropped a new record called "Home Of The Brave" with a dope video concept! Touching on insecurity and social ails, "Home Of The Brave" is a brave social commentary worthy of the highest acclaim!
https://www.youtube.com/watch?v=YPJAClhwPWI
WILD CUB REMIXES MADISON'S 'GIVE ME YOUR OH'
DIY pop musician Madison is pleased to announce a collection of remixes from her latest original EP, In The Bright Light, titled, The Remixes People Make, Volume II. Set to release on January 13, 2015, Madison's new EP is comprised of twelve remixes that showcase Madison collaborating with the likes of The Twelves, Wild Cub, Togetherness, Caught A Ghost and Carousel to name a few.
https://soundcloud.com/noiseofmadison/give-me-your-oh-wild-cub-remix-madison
PEPPER REVEALS NEW SONG FEATURING NEW BEAT FUND
Southern California-based alternative rock reggae band PEPPER kicked off their national headline tour last night in Tucson, AZ with support from The Movement and New Beat Fund. In celebration of the tour, the band is giving away their new upbeat island-infused song "Every Little Thing" featuring New Beat Fund. "'Every Little Thing' was such a blast. I can hear the fun from this tour already boiling over in this track, rhythms and melodies of the ensuing lifelong memories to come," says the band. The song was written and produced by Pepper and New Beat Fund, mixed by Matt Wallace, and mastered by Maor Applebaum. Download it here:
https://soundcloud.com/red-bull-records/sets/pepper-ft-new-beat-fund-every/s-2UgsO
A$AP FERG 'FERG FOREVER'
A$AP Ferg, one of the prominent members of the notorious NYC collective A$AP Mob, has just announced a new mixtape, Ferg Forever, shared the art and previewed the first track "This Side" produced by The Fam, featuring YG – link to listen below. After his monstrous, critically acclaimed 2013 major label debut Trap Lord, Ferg solidified his place in the industry as one of the scene's newest and most influential rap ambassadors. He was awarded the Rookie of The Year Award at the 2013 BET Music Awards, with his contributions to music being further validated by the likes of prominent music outlets: Pitchfork, Rolling Stone, Stereogum, and Complex amongst others, who all named Trap Lord one of the best albums of 2013.
https://soundcloud.com/asapferg/this-side-feat-ygprod-the-fam
MR. PROBZ FEAT. CHRIS BROWN & T.I. "WAVES" REMIX
Click below:
https://www.youtube.com/watch?v=rwkoXft0dXU
RVLR NEW SINGLE
RVLR have picked prime time to release their debut single. Still sweaty from rocking Eatons Hill Hotel FMX Festival "Paper Folding Man" is the fresh track lifted from the forthcoming debut EP.
https://soundcloud.com/the-a-3/rvlr-paper-folding-man
MODEST MIDGET "PRETTY WOMAN" VIDEO
From "Crysis", a new animation of "Pretty Woman".
https://www.youtube.com/watch?v=Cw5dYZgBi0o
ALEC CHAMBERS RELEASES DEBUT SINGLE
Meet Alec Chambers, the virtuosic 19-year-old singer, songwriter and multi-instrumentalist who could understand chord charts well before he could operate a motor vehicle. Chambers officially released his first single "Whole Again" TODAY! His debut EP will be available in early 2015.
http://www.justjaredjr.com/2014/11/11/alec-chambers-drops-debut-single-whole-again-listen-now-jjj-exclusive/
DEATHS VIDEO "SOLD"
Berlin based DEATHS are releasing their second release, Sold, after a successful debut release with Lonewolves.
They will be giving away a very limited run of ltd ed. "LONEWOLVES/SOLD" vinyls in early 2015 to lucky fans of their music, who can enter the competition for a chance of winning by going to their website, www.churchofdeaths.com, and signing up to their mailing list.
http://www.youtube.com/watch?v=byMp5Q4YbeE
SILVERTEETH VIDEO ON BRAZILIAN BLOG
Throughout 2014, the band has been working on their debut record, all-the-while testing a month-long residency at New York's Ace Hotel as well as shows in the eastern U.S. and Brazil including great New York venues such as Radio Bushwick, The Knitting Factory, and Cake Shop. They have shared the stage with fellow artists Psychic Twin, Death Vessel, Streets of Laredo, Toy Soldiers, Andrew Combs, and Bird Courage, as well as had the pleasure of playing the Newport Folk Festival this past year.
http://agambiarra.com/premiere-silverteeth-divulga-clipe-de-shoes-em-primeira-mao-e-da-entrevista/
BETTE MIDLER SCORES HIGHEST CHART DEBUT EVER
Multiple Grammy Award®-winning singer and legendary performer Bette Midler scored her highest chart debut ever with the release of her first new studio album in eight years, "It's The Girls!" The album was released last week on Warner Bros. Records and debuted at #3 on The Billboard 200 album chart.
RIP J DILLA TRIBUTE SONG
Red Pages "Wish List (So Far To Go)" (R.I.P. J Dilla)
https://soundcloud.com/red_pages/red-pages-wish-list-so-far-to-go
WELCOME BACK SAILORS RELEASE 80S TINGED MUSIC VIDEO FOR "BEST FRIEND"
Three years after their debut Yes/Sun, Italian dreampop duo Welcome Back Sailors (made up of members Alesio & Danilo) return with Tourismo. Inspired by the whirlwind tour following their first release which took them around the world, the band wanted to write about the people they met and places they saw; in addition, "tourism" describes movement, curiosity, relaxation.
http://www.myoldkentuckyblog.com/?p=49863
NEW SADISTIK VIDEO
Known as the "Cigarette Burn Rap King," Sadistik's style employs the use of dark imagery and intense wordplay similar to hip hop pioneer, Eyedea. Sadistik released his debut album, The Balancing Act, in 2008 and followed it up in 2013 with Flowers for My Father. He toured the entire West Coast and Europe as main support on Cunnin Lynguists' Strange Universe tour in April & May. On July 1 Sadistik released his most recent album, Ultraviolet, via Fake Four Inc., which debuted at #12 on the iTunes hip-hop chart. The album held the #1 spot on CMJ hip-hop chart for 2 weeks & peaked at #90 on the Radio 200 chart. The album's first single "Death Warrant" featuring Tech N9ne was the #1 Indie Rap song on Complex's DJBooth chart for over 4 weeks. In promoting the album Sadistik toured in July and August as the main support on Cage's nationwide tour.
http://www.hiphopdx.com/index/videos/id.18159/title.sadistik-orange-
TWIZTID NEW ALBUM NEXT YEAR
Worldwide horrorcore phenoms TWIZTID recently announced that their new album, The Darkness, will hit stores on January 27, 2015 via their new label, Majik Ninja Entertainment. Starting this Black Friday (November 28th), The Darkness will be available for pre-order at www.Twiztid-Shop.com along with brand new merchandise. In addition, fans who order will able to hear the very first song from The Darkness by ordering merchandise Black Friday weekend over at www.Twiztid-Shop.com. TWIZTID will be mailing a free limited edition single with all orders over $30.