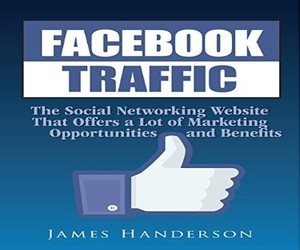 JOHN BUTLER TRIO PRESENT "SPRING TO COME" VIDEO
John Butler Trio proudly present their latest video for 'Spring To Come' the opening track from their acclaimed Flesh & Blood album released earlier this year.
It was created by Jonathan Chong from Dropbear Digital, an amazing director and animator who has worked on a number of award winning videos such as Hudson and Troop's "Against The Grain". He enlisted the services of Melbourne based illustrator Snip Green to help him create this beautiful interpretation of the song.
BLACK VEIL BRIDES TO RELEASE LIVE DVD JUNE 2015
Hot on the heels of their recently released self-titled fourth album Black Veil Brides via Lava/Republic Records, Black Veil Brides have announced the release of the first live DVD of their career. The DVD is slated for release in June 2015 and is taken from the band's sold-out hometown show in Los Angeles at the Wiltern Theater on November 1st. The show was part of the band's inaugural Halloweekend event as part of The Black Mass Tour. The DVD was directed by Casey Tebo, known for his work on the acclaimed Aerosmith documentary, Rock For The Rising Sun. Pre-order packages for the live DVD will be announced soon.
http://www.blackveilbrides.net/
INTERNATIONAL AND LATIN MUSIC GREATS TO TAKE PART IN THE 2014 ANNUAL GALA "DREAMING ON THE BEACH"
On Saturday December 6, the 2014 Annual Gala "Dreaming on the Beach" will take place at The Fillmore at Jackie Gleason Theater in Miami Beach. The purpose of the gala is to raise funds for the Little Dreams Foundation, an organization established by international singing sensation Phil Collins and his former wife Orianne Collins-Mejjati. They selected the city of Miami since their two children were born here. As of March 2015, the foundation will begin searching for talented young people in various fields.
http://concerts.livenation.com/little-dreams-foundation-gala-dreaming-on-miami-beach-florida-12-06-2014/event/0D004D1BCD897D42
SAVING ABEL PRE-RELEASE BLOOD STAINED REVOLUTION VIA ROKBIZ
Saving Abel has consistently supported those serving in the military and the veterans. In front of the November 11 release of BLOOD STAINED REVOLUTION, the band has launched a digital pre-release that goes live today via Rokbiz. The complete album is available for $5.00 with 10% of gross proceeds earmarked for the veterans. All purchases from today through midnight November 10 will support charitable organizations working on behalf those who have served. The album is available here:
http://shop.rokbiz.com/shop/saving-abel/blood-stained-revolution-entire-album-digital-download
ANDY SHAUF NEW SINGLE
There's an innate stillness and depth to Shauf and his music – a quiet, riveting strength that subtly steals its way into a listener's bones. He's a storyteller: a singer of heartbreak and regrets, isolation and loneliness, small-town heroes and smaller-town killers. Throughout The Bearer of Bad News, Shauf studies the universal through two to five-minute microcosms, spinning tales as few others can where accidental, redemptive victories (the jaunty charmer "Hometown Hero") stir alongside evocative, heartrending tales of self-doubt and lost loves ("I'm Not Falling Asleep," the achingly beautiful "Covered In Dust," "You're Out Wasting"). There's not one, but three cinematic murder ballads that slowly unfold like the greatest of tragedies: "Wendell Walker," an epic account of adultery and betrayal, as well as "Jerry Was A Clerk" and "My Dear Helen," sister songs that skillfully tell two sides of one unintended death. Shauf's tender, singular tenor guides the way over muted instrumentation of softly-strummed guitars, dampened drums, weathered piano, and clarinet, which lends its unique timbre to frequently brighten – or hauntingly underscore – the songs' darker undercurrents.
NEW DENGUE FEVER ALBUM
DENGUE FEVER (www.denguefevermusic.com), whose exotic blend of Cambodian rock, Afro grooves, surf, and garage psych confirmed today that their fifth album, The Deepest Lake, will be available on Tuesday January 27, 2015 in North America and February 2, 2015 for the rest of the world. It will be available in digital, CD and colored vinyl formats which can be pre-ordered here:
http://www.amazon.com/The-Deepest-Lake-Dengue-Fever/dp/B00OZ8XHQC/ref=sr_1_1?ie=UTF8&qid=1414691306&sr=8-1&keywords=dengue+fever+the+deepest+lake
SPACESHIPS PREMIERE "BOYS" VIDEO ON BROOKLYN VEGAN
Spaceships are thrilled to announce that their new self-titled EP is in stores now thanks to the fine people at New Professor Records. To celebrate, the band has premiered their video for the track "Boys" over at Brooklyn Vegan.
http://www.brooklynvegan.com/archives/2014/11/la_duo_spaceshi.html
NEW ALBUM COMING FROM BEEMA
The Florida hip-hop scene gained a bit of diversity in 2008 when the Ft. Pierce-native, Beema joined the scene. Since then, she has been consistently releasing high-powered mixtapes and has become known as one of the favorites. The Sun Shine State native is preparing to release her much awaited debut album entitled, "I'm a G.A.W.D".
"My music has meaning… Contrary to popular belief people still turn to music for knowledge and healing, and I give that in this album. Eleven tracks of straight lyrics and melody from a grown woman's perspective," said Beema. This album will be different from what a lot of people are used to hearing in hip-hop albums as it is aimed towards the grown and sexy crowd instead of the stereotypical street tales.
http://mi2n.com/press.php3?press_nb=179017
TROPICS FIRST SINGLE "BLAME"
Innovative Leisure's newest signee Tropics prepares to release Rapture, the beautifully crafted mature album, on February 17th and is offering up his first single "Blame" as an instant grat with pre-order of the LP. London based Chris Ward is the 27 year old multi-instrumentalist and singer behind Tropics whose influences range from the vocal tones of Little Dragon and labelmates Rhye to the songwriting of the Beach Boys to 80s style pop choruses a la Peter Gabriel.
https://soundcloud.com/innovativeleisure/tropics-blame/s-h8LMg
THE SYNDICATE ACQUIRES TIJUANA GIFT SHOP
Billboard announced this morning that marketing and promotion powerhouse The Syndicate has acquired boutique PR & Artist Development agency Tijuana Gift Shop and is absorbing the company's roster and staff. TGS principal Jeff Kilgour will become VP of PR and Artist Development at The Syndicate and brings over an eclectic roster including The Revivalists, Faded Paper Figures, Elizabeth & The Catapult, The Dead Daisies, Mia Dyson and more.
Kilgour will also oversee The Syndicate roster of music and comedy PR clients that includes Andrew W.K., Comedy Central, M For Montreal, Maui Comedy Festival, Comedy Dynamics and others. He will keep his NY office in the financial district while also working out of The Syndicate's Weehawken address.
http://www.billboard.com/articles/business/6304572/the-syndicate-absorbs-tijuana-gift-shop
JOHN ONDRASIK "ALL FOR ONE"
Grammy Award-nominated artist John Ondrasik, aka Five For Fighting, created a new song specifically for the 100th episode of "HAWAII FIVE-0." The song, titled "All For One," will premiere within the broadcast of the milestone episode, Friday, November 7 (9:00-10:00 PM, ET/PT) on the CBS Television Network. "All For One" will also be available through iTunes on November 7.
"I'm excited to contribute to HAWAII FIVE-0's landmark moment by writing and performing an original song that will close episode 100," says John Ondrasik. "The song 'All For One' reflects the Ohana bond McGarrett and company have developed over the last five years. There is no show that has a more iconic music theme than HAWAII FIVE-0. As a fan of the original and current series, it's a pleasure to join the Island good guys' on-going legacy. Book 'em, Danno!"
http://www.cbs.com/shows/hawaii_five_0/news/1003329/
RACHEL SAGE ALBUM STREAM
MPress Records' flagship artist Rachael Sage's 11th studio album Blue Roses is streaming exclusively at All Music Guide this week, and is available in stores and online now. The celebrated songstress has crafted what Curve Magazine calls "a treasure chest in a candlelit chamber, glimmering with myriad delights." Blue Roses is a collection of songs about the impact any single person can have upon the destiny of another. As She Magazine sums it up: "Blue Roses is a wonderful meditation on love and quirky destiny."
Produced by Sage with two-time Grammy® nominee John Shyloski (Stephen Kellogg, Johnny Winter), Blue Roses features 13 chamber-pop gems, supported by an impressive lineup of musical guests including legendary folk icon Judy Collins, drummer Quinn (Daft Punk), percussionist/singer Everett Bradley (Bruce Springsteen, Hall & Oates) and guitarists James Mastro (Garland Jeffries, Ian Hunter) and Jack Petruzelli (Patti Smith, Rufus Wainwright).
http://allmusic.com/blog/post/album-premiere-rachael-sage-blue-roses
NEW DEAL + SINGLE FROM CASEY SKYE
Having been quiet for most of the year working behind the scenes, female fronted Detroit post-hardcore outfit Casey Skye are pleased to finally announce that they have signed with Imminence Records. With a refreshed lineup and a retooled sound the band joins a robust roster that includes Backslashes And Bad Ideas, Claps For Caroline, and Embracer. Screamer Parker Malcom had to say on the singing, "We are very excited to join the diverse Imminence Records family and look forward to releasing our new EP in 2015 with a solid label and team behind us."
http://www.artistdirect.com/entertainment-news/article/exclusive-song-premiere-casey-skye-versace-venom/11274326
NEW ALBUM BY AC/DC
Columbia Records proudly announces the release of Rock or Bust, the highly anticipated new studio album from AC/DC, available December 2, 2014. Rock or Bust is the band's first studio album in six years and features 11 new tracks. Rock or Bust follows the immensely successful Black Ice album, which debuted at #1 in 31 countries upon its release in 2008 and has gone on to sell nearly 8 million copies worldwide. Rock or Bust was recorded in Spring 2014 at Warehouse Studio in Vancouver, BC and finds AC/DC once again working with producer Brendan O'Brien and mixer Mike Fraser.
Starting September 27, Turner Sports will provide fans a sneak peek of the new track "Play Ball" as part of the 2014 Major League Baseball Postseason campaign. The content will run for several weeks across TBS, the exclusive home to this year's American League Postseason coverage, as well as leading media brands within the Turner portfolio.
http://www.acdc.com/us/rockorbust
NEW SINGLE BY OUTASIGHT
Just wanted to let you know that one of the most versatile artists in hip hop, Outasight just released "Automatic", the first single form his highly anticipated sophomore album due out early next year. "Automatic" has all of the key elements of a dance floor anthem, from the driving beats and hypnotic synths to the funky guitars and Outasight's one-of-a-kind vocals, making it the perfect introduction to Outasight's return to the independent music scene where he once cut his teeth as one of the most buzzed about artists around.
ELDERBROOK "COULD" VIDEO
'Could' is the first track taken from his forthcoming Simmer Down EP.
https://www.youtube.com/watch?v=LRCdggj2qGs
NIKKI JEANS "RIVERS" SINGLE
Before Chance The Rapper puts out his collaborative project, Surf, with Social Experiment, Nikki Jean connects with Donnie Trumpet and assorted members of the group on the new track "Rivers" off her forthcoming EP, Champagne Water, which will be released later this month. Nikki is using a TC Helicon voice live touch on her vocals for "Rivers" and not auto tune (we do not want to offend T-Pain).
http://hypetrak.com/2014/11/nikki-jean-rivers/
PPL MVR SHARE THEIR FIRST SONG AND VIDEO WITH PLANET EARTH
"The creatures you are about to see are not Yetis. They're not aliens or mythical beasts. The truth is, we don't really know what they are, who they are or where they're from. We only know they call themselves "the one and only PPL MVR," and claim to be some sort of ancient species (mostly seen around the Los Angeles area).We also know this species has an affinity for heavy duty rock and roll, windmill guitar riffs and karate kicks…" – NPR
DEREK MINOR INKS DEAL WITH ENTERTAINMENT ONE
Singer-songwriter and producer Derek Minor has signed a distribution and label services deal with Entertainment One for his upcoming album… Empire. The new music will be the first released by the popular rapper since he left Reach Records earlier this year. Minor's most recent project Minorville, charted near the top of several Billboard Music Charts and also earned Stellar and Dove Award nominations for the CD and single, "Dear Mr. Christian".
A majority of the production chores for Empire are being crafted by uber hot producer Dirty Rice (Lecrae, Trip Lee, 116 Clique). "I am very excited about my new relationship with Entertainment One," says Minor, who also produced the track "Dirty Water," that can be found on the recent number one album, Anomaly by Lecrae. "I feel confident that the team at eOne will provide me with the resources, experience and support that will allow me to reach my full potential as an artist."
REPEATER RELEASE NEW SINGLE "CAPTIVE"
Los Angeles based indie art rock band Repeater have released their new single "Captive." The folk song is the second single from the band's forthcoming self-titled full-length release, due out November 18th on A Diamond Heart Production.
http://diffuser.fm/repeater-captive-exclusive-premiere/
INTO THE HARBOR LIVE VIDEO
Hailing from Rochester, NY, the five-piece metal outfit of Into The Harbor has strived to showcase all of what New York has outside of New York City. This time they have partnered up with YouTube channel BlankTV to exclusively premiere the live music video for their new single entitled "Victim." The track is expected to be on the band's upcoming full length with vocalist Todd Radtke commenting, "We are really proud of this video as it truly captures the feeling of our live show. Horns up!" The full length is expected to be released early next year with touring plans to follow shortly thereafter.
https://www.youtube.com/watch?v=0_UScp-tpUo
DAVE ELLEFSON TEAMS UP WITH JOHNNY WORE BLACK "FIREFLY"
JOHNNY WORE BLACK, the up-and-coming dark rock project featuring frontman / Hollywood-stuntman-by-day Jay and guest musician / co-writer Dave Ellefson (Megadeth), will release a brand new full-length, Walking Underwater Pt. 2, on November 26, 2014 via Dead Cherry. Today, GearGods.net is hosting a brand new playthrough video featuring Dave Ellefson showcasing a bass riff from the new JWB track 'Firefly'. Check out the video here, (which happens to include a special feline cameo):
http://geargods.net/video/exclusive-playthrough-david-ellefson-makes-a-left-turn-away-from-megadeth-with-johnny-wore-black/
NEW SINGLE BY TYKU
ATL's young Tyku is back and this time he's "Sippin' On Yak". Peak time trap is served up in large portions here, stuffed with awesome drum programming and the most quotable of vocal samples. He wears his southern influences openly here. Where da Henny at? This track gives you a thirst.
https://soundcloud.com/otodayo/tyku-sippin-on-yak
NEW SINGLE BY SUCH GOLD
Rochester, NY based melodic hardcore punk band Such Gold will release their sophomore studio album, The New Sidewalk, on November 10th 2014 via Razor & Tie. The band has also launched the new album pre-order merch bundles at www.thenewsidewalk.com. Various bundles include album, vinyl, digital download, T-shirts, hoodie and shorts. Such Gold will be hitting the road this Fall with Transit and Four Year Strong (tour dates below).
http://www.altpress.com/features/entry/such_gold_faced_song_premiere
TAYLOR GANG'S NEWEST MEMBER J.R. DONATO DROPS DEBUT MIXTAPE
As promised, J.R. Donato has released his ice cold mixtape, North Pole, as Taylor Gang's newest member. For his debut mixtape, J.R. Donato has enlisted Wiz Khalifa, Chevy Woods, Ab-Soul, Smoke DZA and more.
http://www.livemixtapes.com/mixtapes/30934/jr-donato-north-pole.html
RIHANNA SETS FIRST ANNUAL DIAMOND BALL TO BENEFIT THE CLARA LIONEL FOUNDATION
Today Rihanna announced plans for the first annual Diamond Ball, a black tie fundraising event benefiting The Clara Lionel Foundation. Founded in 2012, the Clara Lionel Foundation works to improve the quality of life for communities globally in the areas of health, education, arts, and culture. Rihanna will perform at the first annual Diamond Ball taking place on December 11th at The Vineyard in Beverly Hills and will announce additional special guests soon.
"One of the greatest benefits of my job was being able to start the Clara Lionel Foundation in honor of my grandparents," said Rihanna. "There is truly nothing I'm more proud of and we've just gotten started. I'm excited to continue my work and thrilled to be able to host the Diamond Ball – a night that promises to be elegant and inspirational."
http://claralionelfoundation.org/
CASTING CALL: EX-SCAPE TO PARADISE
Doron Ofir Casting presents an opportunity for ex couples to embark on a quest to find new love. Some of the best friendships are forged out of a previous love relationship. Now that you and your ex are single…who better to help you find new love than your old love? No one knows you better than your ex. And even though they may not have been right for you, you know they'll be perfect for someone else. Together you will join other ex couples in the most exotic and adventurous dating and romance television series ever.
As ex's you'll know what you like and what you don't; who you'll talk to, who you won't. You understand what gets under each other's skin; so let them help your new romance begin!
Seeking men and women nationwide who are at least 28-42 years old and their exes for a chance to find love again. If you think you and your ex are perfect to find love for each other, apply now at:
CITY REIGN "DISAPPEAR" VIDEO
Anyhow, at least the world hasn't yet turned to a barren wasteland where robots wander headless, picking up television sets and fighting like Luke Skywalker and Darth Vader into a desolate abyss. Luckily, we can now understand what that scenario would be like, as it is captured perfectly in the new video for our latest single Disappear.
http://www.youtube.com/watch?v=RBwgwx4MFtU
MAPEI ON LETTERMAN
Mapei performed "Don't Wait" on The Late Show with David Letterman last night followed by some quick-witted banter w/ the man him self after the performance. The track comes off her Debut LP Hey Hey out now via Downtown Records. Check out the performance below.
https://www.youtube.com/watch?v=xkVnH2_aMcg
MAMMOTH BLACK "OPEN DEATH LETTER"
Introducing MAMMOTH BLACK – the newest and grittiest band to come out of Virginia. Self-described as heavy sludge rock, the band will release their debut album Death Is Not Ashamed on December 9, 2014 via Stonerkill Records. Production on Death Is Not Ashamed was completed earlier this fall with Dick Hodgin (COC, Velvet Revolver) at Osceola Studios in Raleigh, NC. The layout for the album was created by Joshua Fitzwater.
DON VEDDA NEW LYRIC VIDEO
23 year old journeyman vocalist/guitarist Don Vedda has released the official lyric video for his single "Casanova feat. Sneo", off of his debut self-titled EP.
https://www.youtube.com/watch?v=TIjc6ytYL6A
CHECK OUT COBRA STARSHIP PERFORMING "NEVER BEEN IN LOVE"
Cobra Starship took to the outdoor stage on Jimmy Kimmel Live! to perform their latest single "Never Been In Love" with collaborators, Icona Pop.
http://abc.go.com/shows/jimmy-kimmel-live/video/featured/VDKA0_0213uvg7
ELEPHANT STONE COVER TOM PETTY
Elephant Stone are releasing this Tom Petty tune and it's gorgeous.
https://soundcloud.com/elephantstone/elephant-stone-into-the-great-wide-open-tom-petty-cover/s-I8uKU
THE DEAD RABBITS VIDEO PREMIERE
Metalcore supergroup The Dead Rabbitts (featuring members of Escape The Fate and former members of Alesana, Motionless in White, Eyes Set to Kill, and Greeley Estates) are kicking off the first day of the "Get Real" tour with a new music video on Revolver.
http://www.revolvermag.com/news/the-dead-rabbitts-premiere-new-music-video-deer-in-the-headlights.html
NEW VIDEO BY SCHOOLBOY Q
ScHoolboy Q "Hell Of A NigHt":
http://www.vevo.com/watch/schoolboy-q/Hell-Of-A-Night-%28Explicit%29/USUV71402710
FREE EP BY CHEEBO/COSM
"Dissonance" is the second offering from the south coast hip hop duo that is Cheebo and Cosm. It pretty much picks up where "Hollow Sun" left off and goes straight into a tirade of twisting and turning rhymes over a heavy yet soulful sample driven track from Cheebo. This sets the the tone for the project by constructing the chaotic yet down to earth world in which "Dissonance" takes place. This holds true through out insomuch as Cosm commentates on the world around him whilst keeping listenings actively listening through metaphors and wordplay lending multiple layers to each track such as "Relic", "Gremlins", and moments in "So What".
https://cheebocosm.bandcamp.com/
LAURA SKYE "MY LOVE"
To say Laura Skye has energy would be an understatement. Her debut single "My Love" is as infectiously energetic as the singer herself. Laura doesn't like to talk about herself but prefers her music to do the talking. Laura could tell you about the past decade she has lived on stage playing to all walks of life, in all types of situations through sound checks to setbacks that just drove on her determined spirit, but she would rather show you.
The epitome of a pocket rocket, she stands only 5 foot tall, yet her voice and personality are larger than life. When I asked the "little but loud" singer to describe her sound, she says, like herself, it is "indefinable" but if she had to put a name on it "I would call it retro fabulous". Her weapon of choice is her words, alongside her favourite telecaster guitar, which she creates her music on and is rarely seen without, on or off stage.
https://soundcloud.com/the-a-3/laura-skye-my-love
NEW MARILYN MANSON ALBUM 'THE PALE EMPEROR' COMING JANUARY 20th
iTunes: http://found.ee/PaleEmpiTunesDLX
Amazon: http://found.ee/PaleEmpAmzDLX
'THE PALE EMPEROR' TRACKLISTING:
Killing Strangers
Deep Six
Third Day Of A Seven Day Binge
The Mephistopheles Of Los Angeles
Warship My Wreck
Slave Only Dreams To Be King
The Devil Beneath My Feet
Birds Of Hell Awaiting
Cupid Carries A Gun
Odds Of Even
GARY CLARK JR. INVITED TO PERFORM AT FOO FIGHTERS 20TH ANNIVERSARY BLOWOUT
Gary Clark Jr. is a featured guest on HBO'S critically acclaimed new documentary series Foo Fighters Sonic Highways on an episode that debuted this past Friday, Nov 7th (Check local listings for multiple repeat showings). Foos' frontman, Dave Grohl, has described the series, which was made concurrently with the Foo Fighters' upcoming eighth album of the same title as "a love letter to the history of American music." The band visits eight legendary studios in eight different cities across U.S. as they write and record the album. Friday's episode featuring Clark was shot in his hometown of Austin, TX. Clark is seen performing with the Foo Fighters on their new song "What Did I Do / God Is My Witness" from the Sonic Highways' album.
http://www.garyclarkjr.com/gcjlivealbum
JOSÉ GONZÁLEZ ANNOUNCES 2014 & 2015 TOUR DATES
Mute is excited to announce the first José González North American solo tour since 2008. González will play a few sundry shows in December and February, in Thailand and Spain respectively, before kicking off his full tour on March 2 in Berlin. He'll perform throughout Europe for most of March and then begin the North American leg in Philadelphia's Union Transfer on April 6, and carry on to perform in most major cities including New York, Toronto, Chicago, and Los Angeles. Iceland's singer/songwriter and multi-instrumentalist, Ólöf Arnalds, will be the support act for the entire tour. Pre-sale tickets, album and merch bundles are on sale now at:
MOONSVILLE COLLECTIVE SIGNS WITH ROCK RIDGE MUSIC
Orange County/Los Angeles-based Americana string band Moonsville Collective, known for its traditional mix of old time, folk, country, bluegrass, and rhythm and blues, has signed a management and label deal with Rock Ridge Music (offices in Nashville, Tennessee and Newark, New Jersey). The band's albums will see nationwide distribution via RRM's distribution partner, ADA.
Says Moonsville Collective vocalist/guitarist/banjo player Ryan Welch about the deal: "Signing with Rock Ridge is an exciting move forward for the Moonsville family. It was a decision based on relational trust and mutual attraction. It's Moonsville's first step onto the proverbial music label bridge and the Rock Ridge bridge is a sturdy one. We're greatly anticipating the re-issuing of our last record and the release of our new album, both under the push and guidance of Rock Ridge Music. The story begins!"
http://www.moonsvillecollective.com/
THE ROYS BRING HOLIDAYS HOME WITH 'BLUEGRASS KINDA CHRISTMAS'
THE ROYS bring the holidays home with their newest CD, BLUEGRASS KINDA CHRISTMAS (Rural Rhythm Records), available now to radio programmers via AirPlay Direct, and to fans by pre-order at Walmart, Amazon and iTunes. The disc will be in stores November 18. THE ROYS' much-heralded sibling harmonies, spot-on lead vocals and agile musicianship shine a light on Christmas songs both new and old, creating a festive holiday ambiance that's apropos for any seasonal celebration.
Recorded during a hot Tennessee summer, BLUEGRASS KINDA CHRISTMAS features Elaine Roy (Guitar), Lee Roy (Mandolin, Mandocello, Mandola), Clint White (Fiddle), Daniel Patrick (Banjo, Dobro), Erik Alvar (Bass), and Josh Swift (Dobro*), and was recorded at THE ROYS' own studio in Hendersonville.
MTV WORLD OFFERS AN UNPRECEDENTED LOOK AT MODERN NATIVE AMERICA
According to United States and Canadian censuses, there are over 6.2 million people who identify as Native American or First Nation Canadian. In spite of the fact that they make up only 2 percent of the population, Native North Americans experience alarming rates of suicide (over 4 times the national average), are 2.5 times more likely to be the victims of sexual violence and often suffer adverse health effects from environmental disasters. For the first time, the untold stories behind these statistics will be brought to life in the documentary film Rebel Music: Native America.
https://www.facebook.com/video.php?v=10152440040661701&set=vb.7245371700&type=2&theater
SAM HUNT HEADLINES LIPSTICK GRAFFITI TOUR IN 2015
Platinum-selling country newcomer Sam Hunt announces his headlining tour, the Lipstick Graffiti Tour, launching Jan. 29 at the Troubadour in West Hollywood, Calif. The tour will run through mid-April making stops across the country from Anaheim, Dallas and Denver to Chicago, Boston, New York and more. (Full tour dates listed below)
Hunt's Lipstick Graffiti Tour ticket pre-sale opens this Wednesday, Nov. 12 with public on-sale to follow Friday, Nov. 14. For ticket information, please visit:
SENSES FAIL REVEAL TITLE OF NEXT ALBUM
SENSES FAIL has released the title of their next album which will be called Pull The Thorns From Your Heart. The band has entered the studio today to begin recording – an album that they believe will be by far their heaviest, most adventurous record to date. Shaun Lopez (Far, Deftones, Crosses) will act as producer and engineer.
Buddy Nielsen, vocalist of Senses Fail, had the following to say about Pull The Thorns From Your Heart:
"This album is a continuation of the sound we established on Renacer and builds out of those soundscapes. Lyrically this record is about finding peace and love within yourself through the letting go of habitual patterns of emotional and physical self abuse, finding courage in vulnerability and surrendering to the idea that love is the path to liberation. We are so very lucky to be making music this far into our careers and we cannot wait to share it."
SILK ROAD 2.0 ALBUM PRE-ORDER
Silk Road 2.0 has been shut down by the FBI and its alleged operator Blake "Defcon" Benthall has been arrested. The illegal online marketplace launched in November of 2013 after the collapse of the original Silk Road. By September 2014, Silk Road 2.0 acquired approximately 150,000 users and generated roughly $8 million per month. Mass Appeal reports: "This Thursday, the FBI shut down the online market, and have arrested 26-year-old Blake Benthall, aka "Defcon," on charges relating to running the service."
The Washington Post reports "Regardless of how many of these sites the FBI has seized today, it's a near certainty that dozens more will spring up to take their place tomorrow." Rumors of a Silk 3.0 have begun to circulate.
https://itunes.apple.com/us/album/silk-road/id931536793