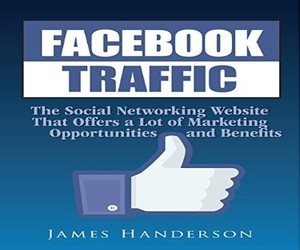 MAYA ANGELOU TALKS ON HER ALBUM
The late iconic American writer, poet, actor, dancer, director, composer, and lecturer Dr. Maya Angelou's long-awaited album Caged Bird Songs is officially available today via Smooch Music. The album blends Maya's poetic spoken words with modern hip-hop production, and was produced by RoccStarr (Jennifer Lopez, Jennifer Hudson, CeeLo Green) and Shawn Rivera (lead singer of Az Yet, the R&B vocal pop group formerly on La Face/Arista Records). Before her passing, Maya discussed the album and its impact, saying, "This project is important. It's woven into the tapestry of our lives, and we're being serious and giving and kind about it." In celebration of Caged Bird Songs, a very special and rare clip of Maya discussing the album's impact can be seen exclusively at AOL.com.
http://features.aol.com/video/rare-footage-shows-maya-angelou-discussing-her-long-awaited-album
ISLANDER ANNOUNCE TOUR WITH PAPA ROACH AND SEETHER
ISLANDER has just announced they will be heading out with two of the biggest names in rock today: Papa Roach and Seether. Beginning January 9th, rock fans across the US will have the chance to experience first-hand the resounding brilliance that is their full length debut, Violence & Destruction, which features the hit single, "Coconut Dracula".
http://www.victoryrecords.com/tours/artist/islander
SHY FOR SHORE ANNOUNCE NEW SINGLE 'STEAL MY CAR'
Shy For Shore's spectacular rise is set to continue with the painful-pleasure wonder Steal My Car. Now one of Scandanavia's most rapidly rising pop acts, the two-piece's latest single follows on from the runaway successes of previous single Love, Again and their 2013 breakthrough EP 1985 receiving critical acclaim from NME, The Line of Best Fit, Indie Shuffle, Wonderland, Notion and a huge number of Hype Machine blogs.
ALLY KERR VIDEO "THE BITTER PART"
The Bitter Part is from Viva Melodia, the new album from "beautifully melancholic" (Press Association) Scottish artist Ally Kerr, one of the country's fastest-rising international singer songwriters.
Melodious, heartfelt, beautiful, wry, wistful, folk-tinged pop are words that have been used to describe Kerr's music. Echoes of Belle & Sebastian, Paul Simon, Neil Halstead, Kings Of Convenience and others resonate, yet Ally's style remains singularly distinctive.
http://www.youtube.com/watch?v=sg7G1dFjMSE
NEW VIDEO BY JOSEPH MARINETTI
LuckyMe are proud to present 'PDA'. Four intense tracks influenced by Hardcore, Makina, Gabber and Ghettotech dripped through modern club music by the 26 year old Rinse FM resident Joseph Marinetti. Pure energy – PDA is an abstract, discordant, amphetamine-fueled journey summing up Scottish youth in the 00s – growing up in Granton in North Edinburgh, buying market stall tape packs, bootleg production software and going to 'The Venue' – the now lost seminal Scottish club that butted early Optimo & Kode 9 residencies into underage trance nights.
http://www.thefader.com/2014/11/04/joseph-marinetti-ms-telesales
MAT KEARNEY RELEASES ANTICIPATED NEW SINGLE "HEARTBEAT"
Today, critically acclaimed singer and songwriter Mat Kearney unveils his brand new single "Heartbeat" on iTunes and all digital retailers. It's the first glimpse of music from his fourth full-length album, JUST KIDS [Republic Records], due out soon.
http://www.billboard.com/articles/news/6304441/watch-mat-kearneys-drone-shot-single-take-heartbeat-video-exclusive
MAJOR MYJAH VIDEO "CRY"
Check out the debut video "Cry" from Warner Bros. Records' latest signee Major Myjah via Complex. "The lovelorn, ethereal track, paired by a goosebumps-inducing chorus, finds Myjah at odds with love, which he channels throughout the visuals, too."
http://www.complex.com/music/2014/11/major-myjah-cry-video
KENDRICK LAMAR VIDEO "i"
Directed By Alexandre Moors & The Little Homies:
NEW ALBUM BY DRY CAN
7 years after the release of their debut full-length album, french alternative grunge-rockers Dry Can are finally back to the business with a very long awaited sequel called "Meanwhile", self-produced by the band himself and available right now for CD, digital and full streaming.
LITTLE BOOTS POST "TASTE IT"
"Business Pleasure" is the new EP from Little Boots — out on December 1st — it's the first taste of her forthcoming third album (due 2015), and maybe the most candid, powerful release she's made to date. Today, Little Boots premiered a new track from her forthcoming EP titled "Taste It" via VICE affiliate Noisey.com.
http://noisey.vice.com/blog/power-bitchin-with-little-boots-heres-her-new-tune-taste-it
NEW VIDEO BY CRAYMER
Off the heels of their successful release for Disordered Loves EP, indie synth group, Craymer has unveiled the music video for their new single, "Underneath You." Fronted by singer Jordan Lake, Craymer is a tour de force rising from the Seattle underground scene. The video is now available for viewing on YouTube and the EP available for download on iTunes.
http://www.youtube.com/watch?v=oRkPQMUlhkI
KILL FRENZY VIDEO "ALL NIGHT LONG"
"I'm almost sad to start sharing the new Kill Frenzy album with everyone else because it has been my secret weapon all summer. At one point I was playing seven tracks from the album in the same set, it was almost embarrassing. I'm very fickle about choosing what I play and this album is amazing." – Claude VonStroke
https://www.youtube.com/watch?v=Y37d3Aiq4OA
ZUMO KOLLIE "BUDDY CIANCI" VIA MASS APPEAL
The video, aptly named after the former mayor of Providence, Rhode Island is a cinematic gem. Shot in black and white, the video for "Buddy Cianci" is 1/2 mission statement, 1/2 political campaign ad, with a visual aesthetic similar to Nas' "Made You Look." "Fuck your honor / You tried your hardest to stop the plan / I'ma run for mayor this year cause I f**king can" raps Zumo, as he uses Buddy story as a euphemism, questioning the hypocrisy of society and American politics.
http://massappeal.com/premiere-zumo-kollie-buddy-cianci/
LUMIDEE FEAT TERMANOLOGY
Lumidee feat. Termanology "Shake It Off":
https://www.youtube.com/watch?v=EhjQYsbrDLk
FREE EP BY CRYSTAL GHOST
Stereocure is thrilled to present the debut, self-titled EP from Denver's premiere future-pop pioneer, Elliott Baker, aka Crystal Ghost. Combining disco sensibilities with infectious beats and earnest lyricism, Baker invites listeners to dance with him in the kaleidoscopic world of Crystal Ghost. Crystal Ghost is a new friend that we couldn't be happier to introduce you to.
https://stereocure.bandcamp.com/album/crystal-ghost-ep
BECKY G'S NEW SINGLE "CAN'T STOP DANCIN'" IS OUT NOW
Check out the lyric video HERE.
http://www.youtube.com/watch?v=OdGyjeZ2kBM
KIWI TIME "IF I CAN"
SF-based pop group KiWi TIME have just released a brand new single titled "If I Can" which features legendary hip-hop artist and producer Sir Mix-A-Lot.
NEW VIDEO BY BLACK ATLASS
This Black Atlass song is incredibly sexy on it's own but add in the Woodkid-directed video, starring supermodel Anja Rubik with imagery created via 3D scanning and image mapping…it's a game changer for him (he's a fashion world darling already) and it's stunning. Full EP stream below – out now on Fool's Gold.
http://www.thefader.com/2014/11/04/black-atlass-jewels
WALK OFF THE EARTH CREATE A TRIBUTE TO TAYLOR SWIFT'S HIT SINGLE "SHAKE IT OFF"
Watch now:
NEW VIDEO BY MALLY
If The Last Great, the debut album from MaLLy, was meant to be a chest-thumping, boastful, and triumphant effort that finally broke MaLLy to the masses, The Colors of Black is the direct result of what would have been the end result if The Last Great never came into existence. Throughout the duration of The Colors of Black, MaLLy uses it as a vehicle to present the pressures of race, acceptance, and the politics, or lack thereof, in current day Hip-Hop and himself. It allows MaLLy to utilize his sharp wordplay to paint vivid depictions of what would've came to be of Malik Watkins, or what already is. Last Word's production provides MaLLy with a dark, ominous, and bleak sound to take MaLLy's dark imagery and expansive wordplay to new heights, like graffiti on pissed-stained walls of abandoned complexes that once housed hopes, dreams, and aspirations of the past.
LYKANTHEA VIDEO "TELOS"
Electro-ambient musician Lykanthea has teamed up with Chicago-based filmmaker E. Aaron Ross to create a new video for her song "Telos." Dark and meditative, it's the perfect visual counterpart to the moody first track of her debut EP Migration. Watch and enjoy below.
HEMMING RELEASES HER DEBUT SINGLE "VITAMINS"
Custard Records is excited to release the first single, "Vitamins" from their newest signing Hemming that is available worldwide on all digital services today.
http://www.billboard.com/articles/6289367/hemming-premieres-new-song-vitamins
NEW VIDEO BY PYRO, OHIO
Virginia's Pyro, Ohio has been hard at work on new material, and today they unleash their first new material since 2013's Before The Sun Sets…. On the heels of being selected as one of the top American unsigned bands by Hot Topic, the band has partnered up with Substream Magazine to premiere the music video for their new single, entitled "Did I Mention I'm a Hypocrite?"
http://substreammagazine.com/2014/11/exclusive-pyro-ohio-did-i-mention-im-a-hypocrite/
THE AVENER SIGNS TO CASABLANCA/REPUBLIC RECORDS
Newly signed to Casablanca/Republic Records, THE AVENER has released his debut single "Fade Out Lines" on iTunes and all digital retailers today, November 4, 2014. The track is available for purchase here. This is the French artist and producer's very first US release.
https://itunes.apple.com/us/album/fade-out-lines-single/id933051868?ign-mpt=uo%3D4
CELESTIAL SHORE STREAM ENTIRE 'ENTER GHOST' LP ON PITCHFORK
The band has also recently collaborated with friend and developer Julian Glander to create an interactive music video/video game for the "Animal Ratio" single. Stream the song in style while you experience and engage in a very close representation of how an actual DIY show might unfold: great music, beer, and CHAOS.
http://pitchfork.com/advance/588-enter-ghost/
THEOPHILUS LONDON RELEASES "TRIBE" VIDEO
Theophilus London returns after a two-year hiatus today with his new album Vibes. To celebrate the release, Theophilus debuts his new video for "Tribe" via the New York Times' T Magazine which will be performed live for the first time this Friday on the Late Show with David Letterman.
http://tmagazine.blogs.nytimes.com/2014/11/04/theophilus-london-vibes-tribe/
PHOX PREMIERES VIDEO FOR "LEISURE" VIA AV CLUB
"A celebration of snuggly cats, a high school orchestra, steaming coffee, and the music the group makes together" -The AV Club
http://www.avclub.com/article/live-life-leisure-new-video-phox-211369
CAMPA PREMIERES MUSIC VIDEO AND EP WITH NOISEY.COM
David Singer-Vine aka Campa is a former member of the production powerhouse and platinum-selling eclectic pop duo The Cataracs, most well known for their hit "Like A G6." After staying mostly quiet on the music front since his departure from the group, he now reveals his newest musical venture, MOMMA, a collaboration with Felix Snow.
http://noisey.vice.com/en_ca/blog/pop-music-for-the-average-schmuck—campa-of-the-cataracs-is-back
SHEPPARD TO JOIN MEGHAN TRAINOR ON "THAT BASS" TOUR
Jumpstarting 2015, Brisbane breakout sensation SHEPPARD will support Meghan Trainor on her 2015 "That Bass" tour.
The run starts on February 11 at the Vogue Theatre in Vancouver, BC and hits major markets all over the U.S. This marks the first time Sheppard is embarking on a full North American tour. The group is quickly becoming known not only for their rising smash "Geronimo," but also their energetic and engaging live shows.
http://wearesheppard.com/geronimo
BETHANY ANNE "NYMPHO"
Bethany Anne is a 24 year old risque singer/songwriter whose primary focus is Pop, but she has shown her diversity through Hip Hop, R&B, and even Rock! Being an amazing poet Bethany Anne transformed her love for writing into beautiful, yet controversial music. Raised in Philadelphia she continues to pursue her dream as she performs throughout the world motivating her peers to go against the grain.
http://www.youtube.com/watch?v=SMlAntmOXG4
HIDEOUT STREAM THE ALBUM IN IT'S ENTIRETY NOW
Hideout is pleased to share their debut album, Rookie, with the world today via Thrill Me Records. Stream the record in it's entirety, here:
J.R. DONATO SIGNS TO WIZ KHALIFA'S TAYLOR GANG + NEW VIDEO
After much speculation, Wiz Khalifa is pleased to officially announce the newest signee to his Taylor Gang empire, Chicago's up-and-coming rap star, J.R. Donato.
http://www.youtube.com/watch?v=HfGrIPwB6MM
DODOS ANNOUNCE NEW ALBUM 'INDIVID' + NEW SINGLE
San Francisco duo the Dodos have announced their new album, Individ, will arrive in stores on Polyvinyl Records on January 27, 2015, and have premiered the first single from the record, "Competition", today via Pitchfork.
http://pitchfork.com/news/57329-the-dodos-announce-new-album-individ-share-competition/
NEW VIDEO BY NEW DISORDER
Out now NEVER TOO LATE TO DIE, first single from STRAIGHT TO THE PAIN, the upcoming album of metalcore band NEW DISORDER, produced by Gianmarco Bellumori/AGOGE RECORDS! Watch the official video:
https://www.youtube.com/watch?v=Nv7S4-NqPZ4
TERA WRAY STATIC: RESPONSE TO THE FANS AND FRIENDS
The following is an additional response from Tera Wray Static to friends and fans that care about Wayne, as well as posts from Wayne's peers that are negatively speculating on his cause of death.
"Today is my husband's birthday and instead of celebrating his 49th year of life, we are grieving his short 48 years. It has come to my attention that many have questions and opinions about the cause of the death of my husband in which I now find is necessary to further respond.
Wayne was not taking drugs, if anything he was a drinker, and did not OD. The autopsy will be done by this weekend at the soonest, however for some of the test results it will take up to 6 months to get the actual death certificate finalized. I hope that the results I am given will have some insight, but they told me what I will receive this weekend will be deemed incomplete until all tests are back.
We can all have opinions as to why – We all know that both Wayne and I had abused narcotics with alcohol in the past, which I am sure took a toll on his body, heart and soul. We were packing to travel on tour and were to leave that night, but it was Halloween and we decided to leave in the morning with our animals. I wish we had traveled that night then maybe had he fallen ill we could have gotten to the hospital. I will never know.
I find it disrespectful to our families and myself for negative spins that are being posted. For Wayne's music peers to take it upon themselves to make comment about us, when they are not part of our daily lives or know us outside of tour and music, just to grab a headline to get themselves at the top of the gossip page is disgusting. This is not about you or what you feel is your expert opinion on people you have no relationship with, so shame on you – Do not act like we liked your band either. Wayne was a good soul and he is gone – That is what we do know. Please show some respect to him and his memory – We thank all that have left kind and positive messages in support of this terrible time – I am sure Wayne misses you too" – Tera Wray Static.
CARIAD HARMON ALBUM STREAM
Cariad Harmon offers vocal harmonies richer than fresh dark coffee, sweetened with notes of folk, jazz, pop, and blues on her self-titled sophomore effort, out November 11. Harmon journeys to find herself and her voice, and flourishes adding her natural British accent for a more honed, instinctive tone. Combining the simplicity of Cat Power, the wittiness of Jaymay, and the heartbreak of Joni Mitchell the album is a reflection of the person she has become, and thus aptly named.
http://www.allmusic.com/blog/post/album-premiere-cariad-harmon
POLAR CAPS 'OCTOBER'
In an over saturated and fickle market it's a relentlessly tough job to be original in a specific genre and stay on top of your game these days. However Polar Caps (aka London singer-songwriter/multi-instrumentalist and producer Owen Hughes-Holland is definitely pushing the boundaries with his unique style of alternative electro acoustic pop.
https://www.youtube.com/watch?v=KA7_qZDU64M
CULT OF YOUTH STREAMS FINAL DAYS LP
Cult of Youth's new album Final Days is being released a week from today but you can stream it right now in it's entirety via Pitchfork Advance.
http://pitchfork.com/advance/587-final-days/
SPIDER BAGS "EYES OF DEATH"
Looking to prolong your Halloween and Day of the Dead vibes? Then watch and share Spider Bags' brand-new music video for "Eyes of Death," the rabblerousing closer off their Merge debut, 'Frozen Letter'!
http://www.youtube.com/watch?v=47tYcqrGltk