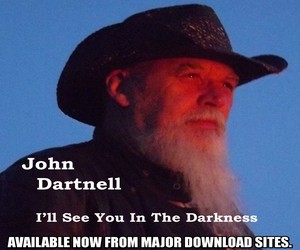 MISSY ELLIOTT, LIL' KIM AND DA BRAT REUNITE TO REVIVE "LADIES NIGHT" AT SOUL TRAIN AWARDS 2014
It's ladies night at SOUL TRAIN AWARDS 2014! Today, CENTRIC announced that the Grammy Award-winning Queen Bee herself, Lil' Kim; Grammy Award-winning double platinum artist, Missy Elliott; and the first female solo rapper to ever go platinum, Da Brat, will join the list of all-star performers and presenters at this year's awards show. Also new to the performance lineup are music fan favorites Tamar Braxton, Bobby Brown, Tank and Sevyn Streeter, who join previously announced hit-makers Chris Brown, Ma$e, Aloe Blacc and Nico & Vinz. Additions to the roster of presenters are LisaRaye McCoy, Bill Bellamy, Keith Sweat and Leon, who will be joining Wendy Williams at the Orleans Arena in Las Vegas on November 7, 2014. The show airs on CENTRIC and BET Networks on November 30, 2014 at 8PM ET/PT.
http://www.bet.com/shows/soul-train-awards.html
MIKE MICTLAN'S 'HELLA FRREAL' OUT TODAY
Doomtree's Mike Mictlan releases HELLA FRREAL today. The 10-track album features Mike's rapid-fire lyrics over larger-than-life production from Cecil Otter, RedVelvet Beats, 2% Muck, 1990, Mike Frey, JuanL, and Lazerbeak, with guests Greg Grease, Ceschi, and Aby Wolf all along for the ride.
Mictlan has long been known as a spitter; he writes technical patterns and can deliver them at speed. He's also a natural performer–never plainer than when he takes center stage at First Avenue and ignites the entire room with a dance, a look, a gesture–he knows just how long a pause will springload an audience so it's primed to erupt at the next punchline. On HELLA FRREAL we hear the Mike we know, harder and sharper. We hear a new Mike too–we're let behind the curtain for a few earnest moments that were harder to find on his previous releases.
http://doomtree.bandcamp.com/album/hella-frreal
FERGIE, LORDE AND ONE DIRECTION TO PERFORM AT THE 2014 AMERICAN MUSIC AWARDS
dick clark productions announced today that Fergie, Lorde and One Direction will join the growing list of superstars set to perform at the 2014 American Music Awards. Fergie will take to the stage to make her worldwide television debut performing her first single, since 2006, "L.A. LOVE (la la)," from her upcoming album. After stealing the music scene in 2013, Lorde will be performing for the first time at the 2014 American Music Awards. International sensation One Direction will perform a song off of their highly anticipated album, FOUR. In just four short years, the band has achieved a staggering 94 number one tracks and over 46 million records sold. Also scheduled to appear at the world's biggest fan-voted award show are previously announced 5 Seconds of Summer, Charli XCX, Mary J. Blige, Sam Smith and the evening's host, Pitbull. The 2014 American Music Awards will broadcast live from the NOKIA Theatre L.A. LIVE on SUNDAY, NOVEMBER 23rd (8:00-11:00 p.m. ET/PT) on ABC.
SUCH GOLD PREMIERE NEW SONG "ENGULFED IN FLAMES"
Rochester, NY based melodic hardcore punk band Such Gold have released a new song "Engulfed in Flames" exclusively at Red Bull Music. This is the fourth song off their forthcoming new studio album The New Sidewalk. When fans pre-order the album they will receive the instant grat songs "Faced", "Nauseating" and No Cab Fare."
http://www.redbull.com/us/en/music/stories/1331686554385/such-gold-engulfed-in-flames-song-premiere
TINKERBELLES' 'FINE ASSES' EXLUSIVE EARLY STREAM AT PUNKTASTIC
It's widely known that when a baby laughs for the first time, Bob Iger clubs a baby seal with Pinocchio's nose. But you should also know that when Chicago band Gypsyblood falls apart, trash-pop duo Tinkerbelles is born. Bassist/vocalist Adam Mohundro and drummer/vocalist Christian Dawson's debut album, Fine Asses comes out on 7" vinyl on October 28 via new Chicago label Teepeespeek Records. Listen to an early stream courtest of Punktastic.com.
http://punktastic.com/radar/first-play-of-the-debut-tinkerbelles-ep/
FREE EP BY BAD COP
The EP is now fully public & embeddable via soundcloud, and since the band is giving the EP away as a free release while they finish up their new full-length, they've also provided a direct download link for the EP, which you're welcome to share: bit.do/wishyouwell.
MYSTERY SKULLS RELEASES TWO SONGS 'MAGIC' AND 'NUMBER 1'
Master producer, singer and tattooed wunderkind, Mystery Skulls AKA Luis Dubac has dropped two blissful dance tracks 'Magic' and 'Number 1' featuring Nile Rodgers and Brandy off of his debut album 'Forever.' The album is a collection of songs that provide a fresh take on disco by blending electro, soul, 70s and 80's pop with futuristic elements ushering in a new era of pop music. 'Forever' has just dropped via Warner Bros. Records.
LISTEN TO 'MAGIC' FT. NILE RODGERS AND BRANDY ON COMPLEX:
http://www.complex.com/music/2014/10/mystery-skulls-magic-feat-nile-rodgers-brandy
LISTEN TO 'NUMBER 1' FT. BRANDY AND NILE RODGERS ON THE FADER:
http://www.thefader.com/2014/10/22/mystery-skulls-brandy-niles-rodgers-number-1
MELEKA "CANDY RAIN"
You may know the name from such classic summer anthems as "Go" and "Miss Me", however Meleka returns to the internet today with a new sound. Following on from her recent work with Snakehips and Basement Jaxx, Meleka reintroduces herself through her own personal project. Entitled The Funking 90's, Meleka invites you to sit back and reminisce on the good days through the soulful sound of Soul For Real's "Candy Rain", the first offering from her EP.
https://soundcloud.com/melekamusic/candy-rain-meleka-1
ESTELLE NEW VIDEO "SOMETHING GOOD"
Estelle has unveiled her new video for the breezy, danceable house track "Something Good" from her forthcoming album True Romance, out February 17. Click here to watch and embed. Estelle and her label Established 1980, Inc. teamed up with Music Choice for the video's worldwide launch as part of Estelle's involvement in the multi-platform video and music network's "Take Back Your Music" campaign, which highlights how today's most compelling artists reclaim control of their music. The video was shot on location in Jackson, Mississippi, offering a front row seat to her electrifying concert and genuine affection for her fans. The two music powerhouses chose to partner on the feel-good song for this venture because the song celebrates life and all its goodness.
https://www.youtube.com/watch?v=kBJzBRTEUzA
TESSERA SKIES 'DROPLET' HERE
New Northern label Mono have announced that their debut release is a limited edition, double a-side split single from Tessera Skies and Ajimal, encapsulating the originality, passion and ingenuity that will frame the label and set it apart from their peers.
https://soundcloud.com/tessera-skies/droplet
NEW EXODUS VIDEO ON REVOLVER
Bay Area thrash titans EXODUS are celebrating Blood In, Blood Out's stellar Top 40 Billboard debut with the release of their brand new music video for the title track 'Blood In, Blood Out', directed by Shan Dan Horan of the Shadow Born Group (Buckcherry, Carnifex, Winds of Plague). The video features hundreds of dedicated Bay Area fans that came out in droves to perform as extras in the video after a wide casting call. Check out the video now, exclusively via Revolver Magazine:
http://www.revolvermag.com/news/exodus-premiere-new-music-video-blood-in-blood-out.html
HEY ROSETTA!'S VIDEO FOR "SOFT OFFERING" PREMIERES AT HUFFINGTON POST
Hey Rosetta!'s video for "Soft Offering" is premiering at Huffington Post and can be watched here. (http://huff.to/12RxM04) Sonic Records will release the band's new record Second Sight in the U.S. on January 27. This is the seven-piece's first LP is almost four years and explores the theme of "moving away from your everyday, rational, denotative, left-brain way of seeing the world and embracing a more suggestive, intuitive, animalistic and ultimately more interesting 'second sight'," according to Tim Baker (vocals, keyboards, guitars, percussion).
http://www.huffingtonpost.com/mike-ragogna/tell-em-im-gone-a-convers_b_6051932.html
STALLEY UNLEASHES DEBUT ALBUM
Maybach Music Group/Atlantic recording artist Stalley has officially announced the release of his hugely anticipated debut album. "OHIO" – which includes the breakout single, "One More Shot (Feat. Rick Ross & August Alsina.)"– is available now in stores and at all online retailers; http://smarturl.it/StalleyOHIO, also to stream http://spoti.fi/1yFNfe3.
HAERTS' SELF-TITLED DEBUT ALBUM STREAM
New York City-based band HAERTS release their highly anticipated self-titled debut album today, October 27. The New York Times' T: Magazine calls it "a breezy pop album with an intelligent edge…what really sets the band's sound apart is the German-born front woman Nini Fabi's powerful voice — which might bring Stevie Nicks's to mind — along with earworm melodies and richly layered lyrics." Highlighted by lead single "Giving Up," the album is available to stream/post today via Spotify (embed code below):
MIKKY EKKO TO RELEASE DEBUT ALBUM + "SMILE"
Following the release of its lead single "Smile," Mikky Ekko is back today to announce the release date of his debut LP, as well as announce his forthcoming co-headlining tour with HAERTS. Time is set to be released on January 20th by RCA Records and will be available for pre-order on November 10th. Its release will come on the heels of the aforementioned dates with HAERTS as well as his November tour with alt-J, on which he will be performing "Smile" along with his collaborations with Dave Sitek, Jeff Bhasker, Stargate, Dennis Herring, Clams Casino, Blood Diamonds, Justin Parker, Ryan Tedder and Benny Blanco – all a part of Time. Check out Hippie Sabotage's recent remix of "Smile," as well as the original's video and all upcoming Mikky Ekko tour dates below.
STREAM: "Smile (Hippie Sabotage Remix)"
https://soundcloud.com/mikkyekko/mikky-ekko-smile-hippie-sabotage-remix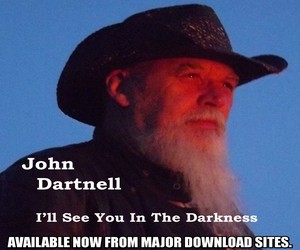 QUINTINO NEW SINGLE ON BEATPORT
Here is Quintino's newest single Fatality (Quintino Edit) which released today! Following the success of his summer hit Slammer, the rising Dutch DJ continues to create progressive, big house hits for his fans with this newest release. Not only is Fatality anticipated to become a fan favorite, this song also proves that Quintino shows no signs of slowing down as we prepare to close out the year.
http://www.beatport.com/release/fatality-quintino-edit/1394186
RED HOT CHILI PEPPERS' FLEA AND ANTHONY KIEDIS TO HOST FOURTH ANNUAL BENEFIT FOR SILVERLAKE CONSERVATORY OF MUSIC
Silverlake Conservatory of Music announced today that its founder, Red Hot Chili Peppers' bassist Flea and bandmate/front-man Anthony Kiedis will host a benefit for the Los Angeles based music school this Saturday, November 1st in Beverly Hills, CA.
Now it its 13th year, Silverlake Conservatory of Music has approximately 700 students enrolled, 200 of whom attend for free. The Conservatory continues to grow and is now standing on the verge of moving into a larger building that will allow the organization to double its enrollment, add an in-house performance space, and provide numerous improvements that will help the school flourish for years to come. All funds raised from this year's benefit will help to make the new facility a reality.
http://www.silverlakeconservatory.com/
TENNIS PREMIERE NEW VIDEO FOR "NEVER WORK FOR FREE"
Tennis partnered with the Urban Outfitters Live series to premiere their video for "Never Work For Free." The video is taken from the band's recent performance at a soundstage in north Philadelphia before wrapping up their tour in support of their third album Ritual in Repeat.
https://www.youtube.com/watch?v=9b7Y2WeHfpk
AC KILLER "APOCALYPTIC PREACHER" VIDEO
Los Angeles rapper AC Killer presents the Dhark-directed music video for "Apocalyptic Preacher", his new Heinz On Tha Track-produced single from The Unholy Trinity, his forthcoming album featuring Tech N9ne, Bone Thugs-N-Harmony and Brotha Lynch Hung. Institutionalized in a mental hospital at age ten for fighting back against the daily abuse he suffered from his mother's then-boyfriend, AC dropped out of high school to form his crew The Criminal Nation (CNO).
https://www.youtube.com/watch?v=JlF_qLeXhIM
SISTER SIN MUSIC VIDEO FOR "CHAOS ROYALE"
The heavy metal album of the year has arrived! Black Lotus, the highly-anticipated new album from Sweden's SISTER SIN is in stores today! Accompanying the full length release, the powerful music video for the first single "Chaos Royale" is being shown exclusively on Loudwire.com.
http://loudwire.com/sister-sin-chaos-royale-exclusive-video-premiere-contest/
BLACK VEIL BRIDES LATEST ALBUM BLACK VEIL BRIDES #1 ON ITUNES ROCK CHART
Black Veil Brides have just released their fourth album Black Veil Brides via Lava/Republic Records. The album has skyrocketed to #1 on the iTunes Rock Chart, #4 on the iTunes overall album chart, and is currently top 10 on iTunes in over 20 countries. The album has been getting fan and critical acclaim alike with Alternative Press (a magazine the band graces the December cover of) describing it as, "…big guitars, big drums and bigger hooks, stitched together by the band's tireless championing of the outsider." ArtistDirect recently raved, "This is the one you've all been waiting for…This is their Black album." Black Veil Brides was produced by studio legend Bob Rock, known for producing some of rock's most successful albums including Metallica's Black Album and Motley Crüe's Dr. Feelgood.
https://itunes.apple.com/us/album/black-veil-brides/id916248598?ign-mpt=uo%3D4
CALVIN HARRIS "OPEN WIDE (FEAT. BIG SEAN)"
Calvin Harris unleashes yet another massive track and music video from his forthcoming album, the highly anticipated Motion. Watch the Emil Nava-directed music video for "Open Wide (feat. Big Sean)" here: http://smarturl.it/CHOpenWide. "Open Wide," which premiered today on New York City's Hot 97 with DJ Camilo of the Heavy Hitters on "The New at 2pm," is available at iTunes today: http://smarturl.it/CHMotion.
http://www.youtube.com/watch?v=zVzhpkFBFP8
DRGN KING NEW ALBUM STREAM
Philadelphia duo DRGN King's second album, Baltimore Crush, comes quickly on the heels of their 2013 debut, Paragraph Nights, and our editors have spoken very highly on both. In regards to the new album, editor Mark Deming gives its "flavorful blend of rock, pop, electronics and dance music" four stars, and praises it as an album that "honestly feels good" and "an offbeat winner that reveals some folks are still bringing something fresh to the long-running indie rock sweepstakes.
http://www.allmusic.com/blog/post/album-premiere-drgn-king-baltimore-crush
NEW VIDEO BY LED ZEPPELIN
Led Zeppelin have unveiled a new video for "Rock And Roll" (Alternate Mix), featuring concert footage and new visuals, which can be viewed at the following link:
NEW SINGLE BY HIDEOUT
Today, Hideout shared a new track off the debut album , Rookie entitled "All I Want." Comprised of eleven tracks and written over the course of the last 2 years, Rookie will be hitting streets on November 4 via Thrill Me Records. Today, check out the track, 'All I Want' off the album that Stereogum calls "a lively dose of harmonious windswept pop-rock." Listen here:
https://soundcloud.com/thrillmerecords/all-i-want-1/s-xA0PN
IMMINENCE NEW LP STREAM
From the docks, out of Sweden's southernmost harbor, IMMINENCE rises like the tide. The quintet conquers stage after stage with precision, presence and pure commotion not leaving anyone in the audience untouched. With influences like ARCHITECTS, AUGUST BURNS RED and IN FLAMES , IMMINENCE's six-stringed progressive post-metalcore is as heavy as admiralty-pattern anchors, the atmosphere as vast as the seven seas and the lyrics as deep as the ocean.
http://sharkbaitmanagement.com/imminence/press/
THE PFEIFFER TWINS DEBUT ALBUM + EPK
Carrie and Lindsay Pfeiffer might be identical wins but there is definitely no sound "identical" to theirs. These rural New Jersey Natives have a "take no prisoners" attitude with an unmistakable style. From their female empowerment title track of their debut album Nobody's Puppet, to the heartfelt resonance of The Funeral and the powerfully uplifting anthem Unstoppable, The Pfeiffer Twins express an eclectic mixture of rock, folk and rootsy country. The duo draws influence from Patsy Cline, Paula Cole, Fleetwood Mac and Sheryl Crow to create seamless harmonies and a unique sound of their own.
The Pfeiffer Twins' album is currently available on iTunes as well as online platforms. I hope you will consider reviewing the album or interviewing Carrie and Lindsay about their leap onto the country scene after their regional success in the Northeast.
http://www.youtube.com/watch?v=mr6c38uEX9A
VICTOR NIGLIO RELEASES "GHOSTBUSTERS" AS FREE DOWNLOAD
To celebrate his birthday today, Philadelphia native Victor Niglio has released "Ghostbusters" (feat. Ray Parker, Jr.) The fun nostalgic track comes out right in time for Halloween, and is available as a free download via Victor's Soundcloud player.
https://soundcloud.com/victorniglio/ghostbusters
BAAUER "ONE TOUCH"
Digital poster-child and producer wunderkind Baauer has announced his ß EP out November 4th on LuckyMe. The Brooklyn based producer has been around the world many times since his last release with LuckyMe who put out Dum Dum, Baauer's last official solo release, in September 2012. Just 6 months later they found themselves helping Harry & his team deal with the viral phenomenon that saw an underground free giveaway mp3 championed by Rustie, Jackmaster, Modeselektor, EL-P & more – became YouTube fodder for millions. The first US singles number one created from streaming scans saw Harry take to the cover of Billboard Magazine.
https://soundcloud.com/baauer/one-touch/
NEW EP BY THE WORKERS
The much anticipated and newly minted Workers' e.p. CD "Totem" has arrived!! Recorded with famed engineer/producer Will Hensley-involved in mixing multiple Coldplay albums-and a bevy of talented NYC and remote session artists, this new release crackles with energy. Some fans have already described it as The Beatles meets Elliot Smith. The e.p. is acoustic based, but also progressive rock and at times a bit psychedelic. Digital copies are available on Bandcamp at $6 with a free inside cover download listing credits and lyrics.
https://theworkers1.bandcamp.com/releases
POLARIS ROSE NEW VIDEO "PERFECT VIEW"
On their debut full length album, Polaris Rose allow an influx of influences to further define their cohesive yet experimental sound. While they continue to add their dramatic flair, tempered harmonies, and dynamic instrumentation to each and every track; they never cease to search out opportunities to discover something new.
https://www.youtube.com/watch?v=3DmkA4nNdiA
DOUBLE DUCHESS + REMIXES
With big beats and playful narratives, San Francisco's Double Duchess transcends genres and genders through its live experience and high­energy delivery. Krylon Superstar's mesmerizing voice and performance art genius, coupled with davO's emceeing and production deftness, delivers a raw and campy electronic sound. Double Duchess' musical influences include Baltimore club, booty breaks, and ballroom house, all wrapped in a world of couture fashion.
https://soundcloud.com/doubleduchess/sets/ggfo-remixes-official
NEW ALBUM BY BLACK MILK
Following a streaming premiere with the New York Times, Detroit-bred rapper/producer Black Milk releases his fifth solo album, If There's A Hell Below, via his own Computer Ugly label. "The music on Hell Below is one big wistful wash of sound, unified, but full of idiosyncrasies," declares Pitchfork in their review, while the Boombox adds that Black is "at the forefront of innovation." The album includes first-time collaborations with Blu, Bun B, and Pete Rock, in addition to appearances from past cohorts Random Axe, Ab, and Mel. Digital, CD, and vinyl versions are available via Bandcamp.
https://blackmilk.bandcamp.com/album/if-theres-a-hell-below
SOUNDGARDEN NEW SINGLE "STORM"
Recognized as one of the world's most influential bands in rock music, Grammy-winning multi-platinum selling band Soundgarden started a musical transformation that inspired a generation in its record-breaking career, leaving an indelible mark by helping redefine alternative and hard rock. Hard on the heels of the 20th anniversary deluxe re-release of its chart-topping, five-times-platinum 1994 album, Superunknown, earlier this year, Soundgarden's latest release is a 3-CD rarities collection, Echo Of Miles: Scattered Tracks Across The Path, set to come out in a lavishly appointed box set, digitally and as a 14-track single CD. Among the seven unreleased tracks is a brand-new recording, "Storm," recorded in May with producer Jack Endino in Seattle.
http://www.vevo.com/watch/soundgarden/Storm-%28Audio-2%29/USUMV1400553
WULF DEBUT SINGLE "FIRE"
The London three-piece indie rock band will release their debut single 'Fire' on December 1st through BMG Chrysalis. Taken from the band's debut EP 'Lairs' (due for release Spring 2015) theirs is an emotive, confessional style of songwriting, rooted in the blues, in gospel and soul. Sonic references include Black Keys, White Stripes, James Vincent McMorrow, Cold War Kids and Band of Horses.
https://soundcloud.com/wulfband/wulf-fire
EXQUISITE CORPS PREMIERED "FLOODLIGHTS" VIA PUREVOLUME
In typical rock'n'roll fashion, Exquisite Corps emerged from a downtown alley garage in the spring of 2011. Beginning as a sextet, they have since proved to be anything but a typical band. With an original vision encompassing the lush power of a live string trio (cello & two violins) melded with the rhythmic density of an indie rock trio (guitar, bass & drums) the band was the perfect marriage of classic and modern. The summer of 2012 saw the release of their eponymous debut album to great reviews from blogs and print (PureVolume, the Daily Unsigned, Submerge Magazine).
http://www.purevolume.com/news/PREMIERE-Exquisite-Corps–Floodlights
PATRICK STARR "HELLO MORNING"
Taken from the Album – Dope Beats & Fine Wine – January 6th:
http://www.audiomack.com/song/patrick-starr-1/hello-morning-good-morning-1