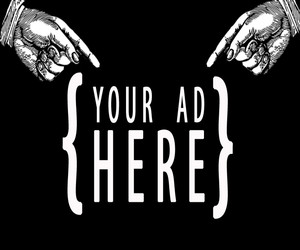 CHECK OUT T.I.'S NEW VIDEO FOR "KING"
Watch T.I.'s new video for "King" from his newly released Paperwork album HERE!
Considered one of the most eagerly awaited releases of 2014, T.I. has described his first Columbia release as 'of a stellar nature,' and a golden opportunity to apply all of his diverse strengths to his music. T.I. gathered the best and the brightest for his triumphant solo return, enlisting multiple star-studded collaborations and guest appearances, including Chris Brown featured on "Private Show," Usher featured on "At Ya' Own Risk," and The Dream featured on "Let Your Heart Go (Break My Soul)," among others.
INTRODUCING MU-SO BY NAIM
Mu-so is the first wireless music system from premium British hi-fi creators Naim Audio. Founded over 40 years ago, Naim's mission is to make music centre stage in people's lives.
With the functionality to stream high resolution music from Apple and Android smartphones and tablets, as well as laptops and other storage devices, mu-so is a truly formidable sound system. Its advanced connectivity includes AirPlay, UPnPTMstreaming, Spotify Connect, Bluetooth® (aptX®), iRadio, USB, Analogue & Digital Inputs and it is controllable via a custom-designed app available for Apple iOS and Android devices.
Mu-so is Naim's first step into the mainstream audio market, but they will be familiar to many music lovers as the British makers of some of the best hi-fi equipment available anywhere in the world since 1973. Mu-so is a wireless music system which draws on all that knowledge, expertise and passion to transform digital music into a truly incredible and immersive sonic experience
http://www.naimaudio.com/mu-so
CREAM 1966-1972 BOX SET
Universal Music Enterprises are proud to present Cream: 1966 – 1972, Cream's six studio and live LPs brought together in a boxed set for the first time. Set for November 24, 2014 release, each LP will have exact reproductions of original artwork to retain authenticity, and will be pressed in 180-gram heavyweight audiophile vinyl and contained in a rigid slipcase box.
The British rock supergroup was formed in 1966, and consisted of bassist/singer Jack Bruce, drummer Ginger Baker, and guitarist/singer Eric Clapton. Their sound was characterized by a hybrid of blues rock, hard rock and bourgeoning psychedelic rock, combining imaginative lyrics, often written by poet Pete Brown, Eric Clapton's innovative blues guitar playing, Jack Bruce's operatic voice and fluid bass playing and Ginger Baker's jazz-influenced drumming.
http://www.amazon.com/dp/B00MWI6QC4?tag=ilovethatsong-20
T.I. GETS PERSONAL IN AN IN-DEPTH INTERVIEW WITH NOISEY
Noisey is proud to present "T.I.: Once and Future King," an in-depth interview with the rap sensation. In one of his most candid interviews yet, T.I. opens up to Noisey about fatherhood, Pharrell, anger, and grieving.
http://noisey.vice.com/blog/ti-interview-paperwork-2014
NEW GREGORI KLOSMAN SINGLE "TIME TO BE ALONE"
Best known for his upfront style and blistering EDM stompers, Parisian Producer Gregori Klosman shows that there are plenty more strings to his bow with his new release for Big Beat Records, out November 17th exclusively to Beatport, and all other digital retailers on December 2nd. Taking a step back from his more familiar club-focused sound, the talented producer delves into more subtle territory with the melody and vocal-led stylings of "Time To Be Alone."
https://soundcloud.com/gregoriklosman/time-to-be-alone
JARRELL PERRY COVERS "OWN IT"
The Southern California native made a start for himself recording homemade demos at his UCLA dorm, fronting bands around campus, and even songwriting for acts like Chris Brown, Diplo, Timbaland, and others. However, it wasn't until a chance meeting with rising producer HSVN (pronounced Has-san) that the two would stumble on a sound that combines electronic-soul, indie-blues and hip-hop elements into a unique soundscape enjoyed by fans from all walks of life.
JEFF DANIELS TOUR COMES TO NATICK, MA
Emmy-winning actor and musician JEFF DANIELS, will perform throughout the Northeast, South and Midwest in January to support his new album Days Like These with special guests the Ben Daniels Band.
Daniels has proven that he is not an actor who sings, but an accomplished singer/songwriter whose musical talent does not require the support of his acting. What started out as a "good idea" to raise funds for The Purple Rose Theatre (a not-for-profit professional company Jeff founded in his hometown, Chelsea, MI) turned into six albums and several U.S. tours performing at venues, opera houses and PACs throughout the country. He has shared the stage with Lyle Lovette, John Hiatt and Keb Mo'. But on his most recent tour, Jeff invited The Ben Daniels Band, a "life highlight" for the Emmy-winning and Tony nominated actor.
Tuesday, January 13, 2015 at Center For Arts Natick
Show 8 pm; Tickets: $45 public/$42 members
http://www.natickarts.org/performance/jeff-daniels
NEW SINGLE BY NIKKI JEAN
Singer/Songwriter Nikki Jean readies her new solo EP. The artist best known for her memorable collaborations with Lupe Fiasco on The Cool ("Hip Hop Saved My Life", "Little Weapon"), cookie socials, and more recently Ab-Soul's These Days ("World Runners"), Nikki drops her first single "Champagne Water" off the soon to be released EP of the same name.
https://soundcloud.com/nikki-jean/champagnewaterabsoul/s-5k1gK
CUT TEETH ALBUM STREAM
Cut Teeth's upcoming LP 'Night Years' is streaming in its entirety on Alternative Press. The album will be released on 10/28 via Topshelf Records.
'Night Years' was recorded at Bricktop Studios with Pete Grossman (who tracked bass and drums) and drummer/engineer Matt Jordan (Stay Ahead of the Weather, You Blew It!) at his studio in Crystal Lake, IL. Jay Maas at Getaway Recording (Defeater) mastered the album. The artwork (see below) was done by the talented Les Herman.
http://www.altpress.com/features/entry/cut_teeth_stay_ahead_of_the_weather_felix_culpa_night_years_album_premiere
THE KILLING LIGHTS NEW SINGLE
The Killing Lights, the new project from Michael Vampire (formerly of Vampires Everywhere!) will release their highly-anticipated, self-titled debut EP on December 2nd. The five-song release was produced & engineered by DJ Black & Michael Vampire, mixed by Erik Ron (Motionless In White, Escape The Fate) and mastered by Sterling Sound NYC. The EP is now available for pre-order through the band's online store on District Lines and all major digital music retailers. Limited edition merchandise bundles will also be available.
http://www.kerrang.com/24211/killing-lights-debut-new-single-until-i-bleed/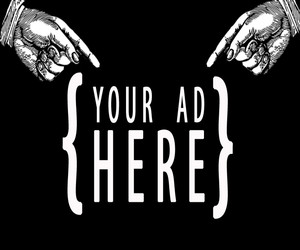 JEREMY SPENCER AUTOBIOGRAPHY IS A HIT
Five Finger Death Punch co-founder and drummer Jeremy Spencer and publisher HarperCollins are celebrating top ten sales on the N.Y. Times Celebrities Best Sellers list for DEATH PUNCH'D, Surviving Five Finger Death Punch's Metal Mayhem. Released in September, the autobiography has seen robust sales since it hit bookstores across The U.S. Spencer joins Billy Crystal, Tina Fey, Graham Nash, and others on the esteemed chart, and offers, "I've received dozens of messages sharing how my story has inspired others to seek help or stay clean. Had it even been just one person who was affected positively, that would have been reason enough to write it. Believe me, the last thing I ever thought was that I would be a best-selling author. I'm humbled and truly grateful."
GANGS NEW VIDEO "BACK TO SCHOOL"
GANGS has released the video for their newest single, the title track from their debut EP, Back To School. The EP is available now from Reekus Records, http://smarturl.it/GANGSbts. The video was directed by Gansee Films and the track was produced by Brian Foley of The Blades.
https://www.youtube.com/watch?v=UCYhhRVY3RA
A-TRAK, TRAVI$ SCOTT & LEX LUGER RELEASE MIND-BENDING "100 BOTTLES"
Production supergroup Low Pros (A-Trak & Lex Luger) and G.O.O.D. Music artist of the year Travi$ Scott dive into the matrix for their artfully trippy "100 Bottles" music video, directed by acclaimed multimedia artists Nate Brown (Kanye West, Jay-Z, Beyoncé) and Gustavo Torres (aka Kidmograph). Further establishing Low Pros' striking visual identity, the clip follows a semi-android Travi$ stumbling through a grisly, glitchy metropolis.
https://www.youtube.com/watch?v=ZVhKub975yg
SPOON TO APPEAR ON THE DAILY SHOW WITH JON STEWART OCTOBER 30
We are excited to confirm Spoon's debut appearance on The Daily Show with Jon Stewart on October 30. The band will perform songs from their new album They Want My Soul (Loma Vista) which has had critics reaffirming Spoon's status as one of the most phenomenal bands in modern music. Spoon's Daily Show appearance is especially significant given how rarely The Daily Show features musical guests. So tune in Thursday, October 30 at 11pm EST on Comedy Central.
ZATOX NEW ALBUM PREVIEW
Widely praised as one of the most prominent pioneers in the hardstyle scene, it was just a matter of time for ZATOX to reveal his first artist album to the world. On the 14th of November, a 'NEW WORLD ORDER' will take over; a movement bound to change the landscape of the harder styles forever. Calling out to all revolution-minded souls to break with consumerism, disregard the media and to look forward. Embrace the future of the hard sound.
https://www.youtube.com/watch?v=nwOClMBd8ks
NEW VIDEO BILLON "SPECIAL"
Music video by Billon performing Special.
https://www.youtube.com/watch?v=X_pM3n9WXRo
HOLLYWOOD UNDEAD NEW SINGLE
Hollywood Undead have released their brand new single, "Day of the Dead." "Day of the Dead" will be featured on the band's upcoming album, Day of the Dead, which will see an early 2015 release. Check it out here:
NEW SINGLE BY TIGA
Canadian dance legend Tiga just released his video for thumping house track "Bugatti". Division Paris and Director Helmi take the track from the club to the screen with a montage of peculiar situations to go along with the hypnotic beat of the track. Check it out below.
http://thump.vice.com/videos/thump-video/tigas-bugatti-video-is-like-a-wes-anderson-movie-on-techno-and-acid
ART DEPARTMENT SINGLE ON BILLBOARD
After announcing their sophomore album, Natural Selection, Art Department has unveiled the first single, "Cruel Intentions," featuring the psychedelic & sultry Seth Troxler. The single will be accompanied by remixes from Fred P and Jerome Sydenham and will be released on October 27th.
http://www.billboard.com/articles/news/6289301/art-department-album-natural-selection-cruel-intentions-seth-troxler
FRENCH FOR RABBITS STREAM DEBUT LP
French For Rabbits are thrilled to finally be sharing their forthcoming debut LP today. You can stream Spirits courtesy of Stereogum right here. Spirits will see release on the venerable Lefse imprint this October 28th. Much like their previous "Goat" 7″ released earlier this year, both of whose songs also appear on Spirits, the album reveals a weather-worn, rustic, and folk-tinged embrace of minimalist dream-pop.
http://www.stereogum.com/1713093/stream-french-for-rabbits-spirits-stereogum-premiere/tour-dates/
Fluent in Grey came to life in 2014 when singer-songwriter Anna Marcella joined forces with producer/guitarist Simon Langford to create a new project that captures an alternative feel mixed in with elements of electronic and indie pop.
OZZY OSBOURNE 'MEMOIRS OF A MADMAN' VIDEO COLLECTION ENTERS CHARTS AT #1
OZZY OSBOURNE can add a few more #1's to his career. His MEMOIRS OF A MADMAN DVD (Epic Records/Legacy Recordings), released October 14, entered the Nielsen Soundscan charts at #1 in the U.S, while also landing at the top of the charts in Sweden, Finland, and Canada. The DVD offers fans of the multi-platinum recording artist, Rock & Roll Hall of Fame inductee and three-time Grammy® winning singer and songwriter hours of entertainment from OZZY's distinguished solo career.
JON DUBB "HIP HOP SHIT"
Virginia based emcee Jon Dubb has been rocking stages throughout the United States and producing music alongside some of the games most recognizable newcomers and legends alike. Jon's debut album, The Leilana May Project, is named after his daughter and reflects his drive, love and passion for both his family and the art of Hip-Hop.
JAKE MILLER "GHOST" ON PEREZ HILTON
Rising young pop artist Jake Miller will release the digital version his debut EP for Warner Bros. Records, entitled Lion Heart, on iTunes on November 4th. A physical CD will follow in stores at F.Y.E. on November 24th. Lion Heart features five tracks, including "First Flight Home," "Ghost," featuring Nikki Flores, and "Dazed and Confused," featuring Gym Class Heroes' Travie McCoy. Miller will be supporting the physical CD release with several in-store signing appearances at F.Y.E. locations around select tour dates. "Ghost" premiered exclusively on Perez Hilton on Tuesday. Listen here.
http://perezhilton.com/2014-10-21-exclusive-jake-miller-ghost-premiere-nikki-flores#.VEbDJOdAWH1
SIMPLE MINDS NEW SINGLE
On November 4th, the veteran Scottish alternative rock band Simple Minds will return with Big Music, their first album of new material in 5 years. Three-and-a-half decades since their first real landmark album – 1980's thrilling, impressionistic Empires And Dance – the Glasgow quintet, with frontman Jim Kerr and guitarist Charlie Burchill at their creative core, are rekindling the energy and attitude that made them one of the greatest bands of that era.
Yesterday, Consequence of Sound premiered the track "Midnight Walking" and said "even after all these years, the band still knows how to blend the perfect amounts of synthpop and meloncholy while striking right at the ol' heartstrings."
http://consequenceofsound.net/2014/10/simple-minds-share-new-song-midnight-walking-listen/
TONY LUCCA ACOUSTIC ON BILLBOARD
Before he hits the road for his U.S. tour, Tony Lucca has shared an acoustic performance of his new single "Delilah". Stripped to it's roots and highlighting Lucca's commanding voice, the video is currently streaming on Billboard.
http://www.billboard.com/tony-lucca-delilah-acoustic-video-premiere
JUNIOR PROM "CHEAP THRILLS"
"You do lots of stupid, regrettable downright idiotic things when you're young. At least I have. But I think you kind of have to. Cheap Thrills is painting a picture of the Saturday night/ Sunday morning, "oh fuck, what did I do/say", sinking in the pit of your stomach, feeling. You should feel that way when you're young, at some point. Looking back, maybe we should've called it Cheap Grillz." — Mark Solomich, Junior Prom
https://soundcloud.com/juniorprom/cheap-thrills
MEGHAN TRAINOR IS #1 ON THE BILLBOARD HOT 100 FOR 7TH STRAIGHT WEEK
"All About That Bass" leads for a seventh week, matching a record set by Michael Jackson; Campbell's back after 33 years; and Taylor Swift debuts atop Digital Songs.
http://www.billboard.com/articles/columns/chart-beat/6289390/hot-100-meghan-trainor-ed-sheeran-glen-campbell
THE SKULL NEW SINGLE
THE SKULL is the brand new band featuring vocalist Eric Wagner and drummer Jeff "Oly" Olson of American Doom Metal legends TROUBLE alongside longtime TROUBLE bassist Ron Holzner and the twin guitar tandem of Lothar Keller (also of SACRED DAWN) and former PENTAGRAM guitarist Matt Goldsborough. THE SKULL will release their debut album For Those Which Are Asleep on November 4 via Tee Pee Records, the NYC independent record label known for releasing landmark albums from acts such as High on Fire, Graveyard, Earthless and Sleep.
http://theobelisk.net/obelisk/2014/10/20/the-skull-the-touch-of-reality-for-those-which-are-asleep/
MAJOR BAND CHANGES FOR A SKYLIT DRIVE
Post-hardcore band A Skylit Drive has announced that they are parting ways with bassist Brian White and drummer Cory La Quay. Since the band returned from Warped Tour they have been working on a full-length acoustic version of their recent album Rise.
http://www.altpress.com/news/entry/exclusive_a_skylit_drive_comment_on_member_change_announce_acoustic_album
NICKELBACK "EDGE OF A REVOLUTION" LANDS #1 AT ACTIVE ROCK
Global superstars Nickelback continue to be rock's torchbearers with "Edge Of A Revolution" firmly holding the #1 spot at Active Rock for a second week, their eighth #1 at the format! The politically charged anthemic "Edge Of A Revolution" is the first single from their eighth studio album, No Fixed Address, marking their debut with new label Republic Records on Monday, November 17, 2014.
Watch the video for "Edge Of A Revolution" here:
https://www.youtube.com/watch?v=IYnuSsM7tRw
ENTER SHIKARI VIDEO "THE LAST GARRISON"
Recorded at Chapel Studios in Lincolnshire last spring, with Dan Weller in the producer's chair and mixed by Jeremy Wheatley, ENTER SHIKARI's upcoming album The Last Garrison is an uplifting call for simply pausing and taking a breath to appreciate life.
THE CHERRY DOLLS "CRYSTAL PISTOL"
The Cherry Dolls comprises of five enigmatic young men who exuberate the timeless charm of authentic musicians; Joshua Aubry (vocals), Lachie Gilmour (guitar), Jacob Kagan, Mick Byers (bass) and Jimmy Leahy (drums).
Their influences behind their music come from the legendary likes of The Rolling Stones, The Doors, Led Zeppelin, Velvet Underground and early Kings of Leon, but once you've had an audible taste of their latest single 'Crystal Pistol' you will find they have created a sound that is refreshingly their own.
https://soundcloud.com/the-a-3/the-cherry-dolls-crystal-pistol
MAHOGANY JONES ADDRESSES DOMESTIC VIOLENCE
Each year, an estimated 3.3 million children are exposed to violence against their mothers or female caretakers by family members. One artist wrote a song about it and has now released a must-see music video. Inspirational Hip Hop artist and U.S. Music Ambassador, Mahogany Jones gets personal with this powerful survivor's anthem. Watch NEVER AGAIN now, then download & share the song. 100% of the proceeds from your purchase of Never Again goes to the YWCA, the nation's provider of domestic violence shelters and services.
https://www.youtube.com/watch?v=l3yJYfVNd_A
ASHLEY BRINTON RELEASES DEBUT SINGLE "FAIRY TALE ENDING"
13-year-old actor/singer/songwriter Ashley Brinton has release her debut single "Fairy Tale Ending". The upbeat pop track is the first single off her forthcoming EP scheduled for release later this year. Brinton is one of the hottest young talents in Hollywood. In just one year's time, she has launched an impressive acting career, landing high-profile roles in national television commercials including Banana Boat sunscreen.
https://www.youtube.com/watch?v=6sszqz_Hu60
ALL MUSIC PREMIERES DEBUT FULL-LENGTH FROM PALE HANDS
Boston dream-pop duo Pale Hands release their debut full-length, Spirit Lines next week but
All Music has the exclusive album premiere ahead of the October 28 release. Listen to Spirit Lines in full HERE and find out how the band members moved from rock bands to sweet synths in the extensive Q&A.
http://allmusic.com/blog/post/album-premiere-pale-hands-spirit-lines-electronic-dream-pop-from-boston
SINGER-SONGWRITER BENNY WALKER RELEASES HIS FIRST SINGLE
Benny's intuitive, heartfelt song writing combines reggae and blues with acoustic folk, and his rich, soulful voice leaves no doubt that he means every word that he sings. The influence of having a musical family and growing up in a small country town helped Benny find his voice in the raw honesty of acoustic roots music.
https://soundcloud.com/source-music-catalogue/will-there-be-a-light
COBRA STARSHIP TEAMS UP WITH ICONA POP
Last month, Cobra Starship's Gabe Saporta visited Sweden for the first time in order to meet up with his "Never Been In Love" collaborators, Icona Pop. Joining him on the voyage was renowned fashion photographer and director Ellen von Unwerth, who documented the artists' first joint performance and captured their random nights throughout Sweden.
https://www.youtube.com/watch?v=1nZkSeWF5G8