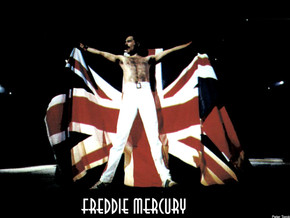 While it has been over 40 years since Queen came together and released its first album, Queen, in 1973, fans have been waiting for many years to hear the leftover music sung by front man Freddie Mercury. Fans need not wait much longer as the band plans on a November 2014 release of never-heard tracks on an album tentatively titled "Queen Forever." This upcoming release will allow fans to hear Freddie's voice in all its glory and will showcase the group with all its original members as the tracks were digitally remastered and put together by guitarist Brian May.
Discovering the Forgotten Recorded Tracks
The new sound tracks to be featured on the latest Queen album were originally recorded in the 1980s when the group was in its hey day. Freddie's voice is featured as it was when he was in his prime as the frontman and lead singer of the group. The band has already released a trailer for the album and plans to promote the release with a worldwide tour beginning in 2015.
Queen and the King of Pop
The idea of Queen singing with Michael Jackson strikes many fans as a match made in heaven. The duet between Freddie and Michael was created in the early 1980s, but Michael Jackson didn't think it was good enough to be released as a single. It was never included on any subsequent Queen album, and the track was seemingly forgotten. The duet is entitled 'There Must Be More to Life Than This' and fans of both Queen and Michael are already clamoring at the bit to download the digital track and store it in the cloud so they can play it any time they like.
Remastering the Forgotten Tracks
The other two tracks being added to the new Queen album include a version of 'Love Kills,' which was a solo hit by Freddie, and 'Let Me in Your Heart Again,' which involves the entire band. Because the forgotten tracks had been recorded on analog technology, a considerable amount of work and restoration was required in order to prepare them for release on today's technologically advanced systems. Brian May, who not only is considered to be one of the greatest guitarists of all time but who is also an accomplished physicist with a doctorate degree, did much of the remastering himself.
Who Will Purchase the New Queen Album?
Queen fans have held true to the group even since Freddie Mercury's passing from AIDS in 1991 and John Deacon's retirement in 1997. The band has gone on tour with guest singers and bassists although no combination comes close to the depth and character that the four original members held together. Fans from Queen's first days are certain to enjoy the new tracks as well as redeveloped favorites. Today's 20-somethings and teens who never had the pleasure of hearing Queen live are also likely to download the new album upon release.