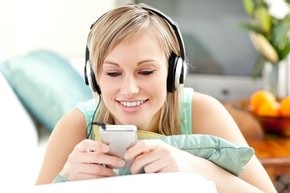 The rise of digital technologies hasn't just changed the way music is sold and distributed. The fields of professional songwriting, recording, and production have changed forever, with a slew of hi-octane apps that cut out the music industry's middlemen and empower musicians directly.
iMaschine
This app was featured extensively during Apple's Your Verse ad campaign, which highlighted the accomplishments of the electropop musical group, Yaoband. This app enables musicians to record custom beats using the microphone on their mobile devices, and then incorporate them into sequencer projects. The built-in sample library contains over 400 sounds, and users can also play their own custom arrangements using a virtual keyboard. Yaoband famously used this app to record sounds from their urban environments, incorporating car horns and other traffic sounds into their compositions.
Akai iMPC
For many people in the music industry, Akai is an extremely recognizable brand name. They're the electronics manufacturer behind a wide array of synthesizers, production center, effects pedals, and MIDI sequencers. So people definitely pay attention when they release an app in collaboration with Retronyms. This tablet-based app gives you the power over a full-fledged music production center. Not only can you record sequences on this baby, but you can also use the app to manage real-time stage performances. Once your composition is all ready, share your work with the world by uploading it directly to SoundCloud, which is integrated into this app.
iTunes
This music distribution app has been a significant milestone in the way musicians connect with listeners and sell their product. A number of self-starters have catapulted themselves to fame by using social media in conjunction with iTunes sales. It is relatively easy to share your work on all iTunes, so that the world can listen to your talent. If you find the process particularly daunting, then you can also explore a number of aggregator services that assist musicians in preparing audio files for distribution via iTunes. This venue can provide you with significant exposure and help you explore new business opportunities as a musician.
Music makers stand to gain much from current app technologies. You can boost the quality of your compositions, collect inspiration, and distribute your songs via the apps mentioned above. Don't forget to also consult a business advisor to help you manage tech expenses alone the way. With all the gadgets available to musicians today, it can be too easy to overspend.