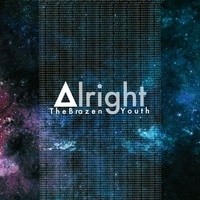 The Brazen Youth is a duo out of old Lyme, CT. that includes Nick Lussier on vocals and guitar and Charles Dahlke on piano and vocals. They have morphed a sound together that is pure and unique with a subtle pleasantness creating profound results. Their latest single, Alright, is sublime elegance.
Song: "Alright"
https://soundcloud.com/thebrazenyouth/alright
This song is a coming of age anthem that reaches you on a cerebral level. Lyrically it speaks to a generation that seems to be searching for a place in the world. It is going through growing pains at the moment in order to redefine itself to higher and greater standards.
Musically, it is a perfect prosody of words and melody. It has intrigue and mystery soft around the edges, but edges none the less. Starting slow and building to a climatic finish. This duo is a fusion of sincere emotion and precise talent. This track was well thought out and executed with perfection.
The single, Alright, by The Brazen Youth is a melodic testimony to rising above and moving forward regardless the challenge. It is heartfelt and beautiful and worth a listen. This duo has serious talent and something to say. I listened to the song over and over again, never tiring only discovering a new beauty every time it is played.
I rate this 5 out of 5
Rebecca Hosking – hoskingrebecca@gmail.com