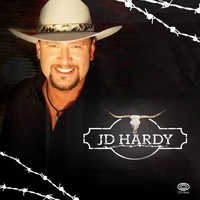 About the Artist: Today I'm checking out the latest single "Ride On" from California Cowboy JD Hardy.  Another track featured is "Country Saved Me." RIDE ON is dedicated to Hardy's Bull Rid'n Heroes! Gary Leffew, Lane Frost, Ty Murray and many many more of you tough of ole cowboys who's ridn'n your way to the top! This slideshow & song is for you.
I liked this part of his bio: JD Hardy has a code he lives by, "Work Hard and Play Hard!" He approaches everything like this and it shows in his unique writing style, his work in the studio and the high energy performances he gives on stage. JD was quoted saying, "next to the ranch his second home is at the front of a stage" So people get ready there's a train a coming and his name is JD Hardy.
This single release featuring the aforementioned songs is one release that certainly doesn't disappoint. This is one artist that brings to the table effective songwriting via a highly diversified musical delivery. This meshed with a crystal clear Country, R&B sound makes for an effective combination. I say diversified because Hardy touches a wide range of emotions and topics thus showing he has a lot of depth to his musical personality – via just 2 tracks. Both songs are wonderfully simple but masterful in their overall arrangements. Music reminded me of Montgomery Gentry, Tim McGraw, and Brad Paisley. This CD is entertaining overall and the vocal style and songwriting touch are straight from the heart via well-crafted movements and top tiered musicianship. The overall production value is professional grade – no issues there. Favorite piece is full tilt "Ride On." There are some fantastic moments on this Single CD release which gives Hardy an amazing feel when connecting with a cult fanbase.  He's for real folks!
By the way this is not his first release.
JD Hardy has proven himself with these latest 2 tracks. He's clearly an up and coming talent around the Bakersfiled area and he walks the walk – read the first paragraph again! All players, including Hardy are capable musicians. But getting back to Hardy – this guy is a deadly songwriter and overall compassionate human being. What's more his overall songwriting and emotional vocal style is the main ingredient here that makes it all shine like a priceless diamond. I must admit Hardy was everything I expected – and more. It sucked me in like an emotional drug refusing to let go long after it was over. This usually indicates he is something special about the artist or band in question, deserving of praise, recognition and musical fame at the international level.
Label: Independent Artist.
URL: https://www.facebook.com/jdhardymusic
YOU TUBE: https://www.youtube.com/watch?v=-9GxIN43w5E
Rating: 8.0 stars
by Hank Beck. Edited by Joshua Beach
Review Comments? Joshiabeach9@gmail.com