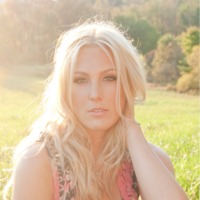 Maggie Anderson's "Acoustic EP" is soulful. Quite the accomplished singer-songwriter she keeps things remarkably simple. With a stripped-down raw feel to the work her music comes directly from the heart. Exploring different playing styles throughout the three songs she is able to display the subtleties inherent in her voice and in her guitar. The songs are short stories each one with their own particular scene to set.
https://soundcloud.com/maggieanderson/sets/maggie-anderson-acoustic-ep
"It's All Pretend" opens the collection up with the smoothest textures. Her style on the song is quite calm. The repetitive nature of it helps to give it a natural rhythm. With each verse the song gradually evolves. From "It's All Pretend" the collection moves to a more carefree less restrained style on "These Are The Nights". Maggie Anderson takes a poppy approach on "These Are The Nights" even allowing for a sense of playfulness to take hold. Much more optimistic than the sadness that defined "It's All Pretend" the song feels akin to a form of recovery.
Rounding off the collection is "You'll Be Around". By far the sweetest song on the entire collection it portrays a sense of comfort. Maggie Anderson sings with the full confidence that there are things she can rely upon, things that will always be there for her. "Acoustic EP" follows the path from sadness to happiness and how it can be achieved. By showing this with such simplicity Maggie Anderson clearly shows her keen ability to create a compelling narrative.
http://www.maggieandersonmusic.com/
Posted by Beach Sloth