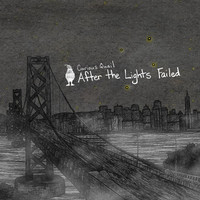 "After The Lights Failed" is an album about togetherness. Curious Quail creates a rich warm sound with satisfying buildups. Chamber pop rarely sounds this good. Thanks in part to the immaculate taste of Curious Quail the rock and classical elements play off of each other. Strings sound positively divine as they give the songs their obvious strength. Electronic elements work to keep these two influences in check giving the album a sense of balance. Buildups appear to be one of many of Curious Quail's talents with wonderful crescendos found throughout the collection.
http://curiousquail.bandcamp.com/album/after-the-lights-failed
With the cinematic "After The Lights Failed" introducing the album they ease the listener into their sonic universe. "Instant Gratification" serves as one of the most straightforward rock-orientated pieces on the entire album. On "The Villain" Curious Quail brings to mind Sarah Neufeld's passionate violin work from her album "Hero Brother". Remarkably expressive "The Villain" is the highlight of the collection merging delicate violin, electronics, and guitars with an oftentimes pummeling rhythm.
"Heavy Rain" introduces itself with playful electronics before the song moves towards more acoustic sounds. For "Refugee Camp" Curious Quail gets more intimate with a fragile sound that slowly blossoms. "Giraffes" returns Curious Quail to their best most unstable moments with the song verging to keep its balance between the gentle and the aggressive. On the electronics-heavy "Reconstruction" Curious Quail ends things off on a gentle note. Curious Quail has created a satisfyingly rich album with "After The Lights Failed".
Posted by Beach Sloth