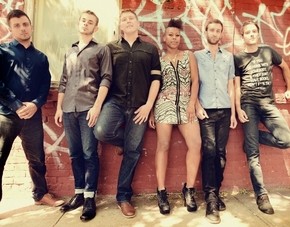 Anchored by the sound of funk and soul masters including James Brown, Otis Redding, and Prince, SugarBad creates an uplifting sound spearheaded by thevelveteen voice of Lisa Ramey.
Unlike most typical funk-soul acts, SugarBad has all the intensity of a rock band, featuring anthemic vocals and horns, a powerful rhythm section, and funky guitar and organ based grooves. With beginnings as an instrumental house band at 169 Bar, Ramey (Vocals), Aaron Rockers (Horns), Dave Mainella (Organ/Keys), Frank Cogliano (Guitar), Isaac Jaffe (Bass), and Nick Myers (Saxophone) quickly evolved into a staple of
the New York soul scene.
https://soundcloud.com/sugarbadmusic/just-cant-stopwav/s-8U3eM