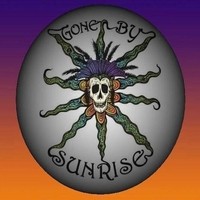 Gone By Sunrise makes the perfect weekend soundtrack. These are casual songs in the best way possible creating a relaxed atmosphere. Utilizing a myriad of stylistic choices from straight-up rockers to acoustic-centered pieces, they manage to nestle themselves into the mind. Everything comes together nicely. Perfectly balanced they are full-bodied, fully formed pieces with plenty of hooks. Whether energetic or contemplative Gone By Sunrise shows off their deft ability to successfully cover a wide range of emotions.
Listening Link: http://www.gonebysunrise.net/music
"Sweet Mary" opens up the collection with a literal blast. Nice, perfectly paced (and pace is the trick) the song is one of the major highlights. The amount of fun it is able to convey is particularly admirable. Following this Gone By Sunrise move into more vulnerable territory with "Notes of Your Soul" (which is also revisited at the end of the collection as an instrumental). Considerably more sensitive than the brash "Sweet Mary" on "Notes of Your Soul" focuses on sadness. For "Korea (The way she was)" there is an obvious country flair to the proceedings.
Ending with "Better Man" the collection appears to go full circle. With a nice gritty sound the thing pounds its way to the finale. Towards the end the synthesizer sounds bubble up into the mix from on low. Overall the collection manages to touch upon both celebratory and introspection, often within the same song. Gone By Sunrise's self-titled collection is quite a refreshing colorful array of songs.
www.gonebysunrise.net / www.facebook.com/gonebysunrise
By: Beach Sloth