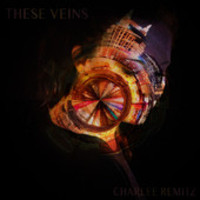 Who is Charliee Remitz anyway? Listening to her music I get a sense of urgency. It's a need to capture the moments before they are gone and you forget. Sometimes, it's about the dust left behind by what just got burned off, and the sense of loss that comes with that. Sometimes it's about the flame, and that burning feeling – that sometimes painful feeling – of being alive, without being able to control much of anything. Sometimes, it's about the smoke, and how everything gets so blurry that it's impossible to see anything clearly, how everything gets so foggy that it feels like there is no plan, just luck, good or bad.
Her sound was born in Nashville and possibly inspired by the post pop scene, and what I like to call the new Cold Wave of Pop. Artists that broke new ground like Tori Amos, Kate Bush, Charlotte Martin, Sarah Slean, PJ Harvey. It also absorbs the contribution of Sonic Pop artists. Delicate Piano blend with synthesizer type pop feels, and drums blend with drum machines. The songwriting on this latest EP "These Veins" aims to promote more striking and stark messages than is common in Melancholy Pop-Rock these days while not holding back lyrically, or reducing the songs to a sanitized version of art. Starting things off straight away with Track 1 title track it's an absolute appetizer with methodical movement, progressive Jazzed out Rock ambience, smooth melodic bass lines, and inviting synth melody that really sets the initial mood. All songs have a limitless feel that makes the world seem right but there is an invigorating sense of despair that your future might not look so bright as your past – but finding light in the darkness – hence the title of the CD reflects this maybe. This leads us right into one of my favorite tracks "Rap Gods". It's got more of a hypnotic vocal flow and lyrically a direct and harder approach, still with style and grace, as the tantalizing synth, drum, and piano tandems. As the piece moves forward the guitar progression and rhythm lyrics and amazing chorus become louder in my mind. The song is a true Ambient Rock staple. What I like about this CD is the 5 tracks are very melodic and passive/aggressive with its hey don't kill the messenger underlining. EP shifts gears a bit with the closing pieces "Fly Home" and a strong closer "Flash Flash."
Indeed there are no limitations when it comes to this amazing EP, and as a singer Remitz represents all of the above that vividly. Vocals from remitz fits this sound like a hand in glove. The whole musical experience provide wonderful progressive energy and infectious Electro-pop rock ambience. All songs provide much in the way of musical latitude and psychedelic nuances. Bravo to Remitz as a composer.
"These Veins" by Charlee Remitz is a solid release that upholds the Ambient Rock-Pop standard. I can honestly say it entertained me from start to finish armed with nothing more than an open mind and 30 minutes of time. The music has little insofar as limitations and should be enjoyed to the maximum.
Score: 7/10 Stars
Purchase Link: https://itunes.apple.com/us/album/these-veins-ep/id885450028
URL: http://www.charleeremitz.com
Nathan Parker