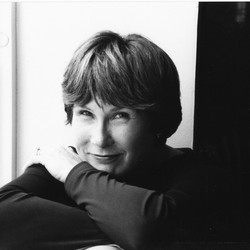 Deborah Henriksson's voice perfectly suits her celtic, ethereal music.
Written with her longtime producer Mats Nyman, Traces is a delightful collection of classic, yet modern celtic folk.
On 'Fly' things sound almost like the symphonic rock of Within Temptation, with slightly gothic hints, but the strongly celtic tones are what carry the song along, with an airiness to its overall feel. 'Evening Star' blends the standard celtic themes with a latin feel, in particular making use of a snappy Spanish guitar that adds more of a world music feel to the track.
EPK: http://www.sonicbids.com/band/deborahhenriksson/
'Eveline' is a wide expanse of sprawling tones, as Deborah Henriksson's voice rises and falls around the music, taking control while at the same time giving it room to speak on its own terms. It's a sweet track but doesn't get overly saccharine.
'Fallen Disguise' bears all the hallmarks of traditional celtic folk, and would suit a sedate barn dance or ceilidh very nicely, while 'Only You' features some delicate, fragile piano work that is beautifully accompanied by warm strings and gentle guitar. The precious pianos continue on 'Only You', a track which is more upbeat in feel, with a spritely violin part that makes for some uplifting listening, while 'Soulscape' is more jazz influenced with some creative choices in its arrangement and some eerie vocals that are equally haunting and intriguing.
http://www.deborahhenriksson.com
By Chris Marsh