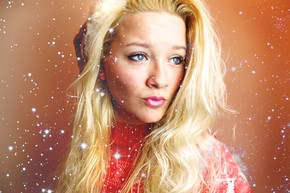 Hello good people of this music loving earth, it is awesome to be here with you today. To all my fellow Americans watching our government open our borders and allowing all of central America to come in while also funding terrorists in the Middle East we must ask who our government truly works for. It is not for the US people, that I know for sure. Now that I got that out lets move on to the music. Nielsen SoundScan and Nielsen BDS, the entertainment industry's leading data information systems, reveal 2014 mid-year U.S. music sales airplay and streaming data for the 6-month period. "With On-Demand streams surpassing 70 billion songs in the first six months of 2014, streaming continues to be an increasingly significant portion of the music industry," says David Bakula, SVP Nielsen Entertainment. In exciting news, I must applaud SoundExchange President and CEO Michael Huppe as he testified at a House Judiciary Committee hearing on Capitol Hill to discuss the current state of U.S. music licensing. He said, "All creators should receive fair pay, on all platforms, whenever their music is used. Period." Amen my good man! So lets get to my guest of this week who is a jack of all trades by the name Emma Constance. Emma is a musician from the UK who is as interesting visually as she is musically. She has a hot new single out "Moonbista" so I had to have her on to talk about summer in the UK, her evolving image, being young and ambitious, and so much more!
Stoli: Where are we talking from today and how is summer going in the UK so far?
Good Morning Stoli lovely to be talking with you today. I am currently at my country home, day dreaming out the window overlooking an enchanted forest in Norfolk, England.
The summer so far has only just begun to be honest; yes we have the fever heat from the sun. But I am counting down the days to start a new adventure. (Okay I may spend most of my time near the ocean) However I am already getting ready for Halloween so I have a reason to play dress up. (Otherwise you can turn a few heads being unique)
Stoli: Growing up how did your friends/family help you realize your love & passion for music?
At the age of 3 I already knew what I wanted to be, so really time only grew my love and passion for the arts especially music. I am still the same girl with the same values and realization towards the love and passion of performing, entertaining and make people smile. The funny thing is my family knew from the early years, my life would solely be based on music / drama / dance. I was not a shy performer I would rock out to Elvis with my musical guitar. If you ask my Granny – Constance or Granddad – Eric about 'little Emma C.' you would hear how I would have musicals playing on repeat (especially Al Jolson) Every day I would have music booming, playing dress up, becoming a character / living in Neverland (I call it) , watching Disney Movies and knowing every word. With this my Mother – Karen put me through Dramatic Art classes with Lamda, I then progressed through to Theatre companies and was on stage performing. I feel that from such a young age and knowing what I wanted to be, all I needed from my family was the support and allowing me to be that person.
Stoli: At what age did Emma Constance become the musician that we see today and how did you come up with your imagery and look?
This is a very interesting question as I would like to say Emma Constance become the musician that we hear today from the age of 3. I have always been surrounded by a lot of multicultural influences and musically, a wide range of genres. At that age I made two very strong connections towards Motown, Soul and RNB and musical theatre.
The musician that we see today was born at the age of 3 but is always growing and creating a never ending story. Every event or experience or something that makes me 'tick' is a new chapter, it becomes part of my soul and in turn creates a new and improved 'Emma Constance' (Similar to when the superhero falls but has the power to save the day again)
There is a lot more behind the music, Yes you could write a number 1 hit, but the people out there who support you (my angels) they want to know YOU! I personal feel that over the years, life has helped me become stronger, shaped me to become someone to inspire others, a leader and that fear of being different and unique is not something to hide. We all should be 'who we dream to be'.  I live those words every day, because it's not just me now. I have a growing population of a family; everyone who journeys with me becomes part of my family.
With the imagery and look this has been an interesting rollercoaster, coming from a theatrical background there is usually someone advising you, how they perceive you should look. With creating my own imagery and look I had to look into myself. As with everyone we all have many sides, when I am not being 'Emma Constance' I have the shy girl , the hyper , the lets not look at me , the powerful , the stand out from the crowd, the gamer and then just the girl next door. Taking this all in to account the overall imagery and look of Emma Constance symbolises all of me. For example I have the powerful which is expressed through my eyes, being untamed and free is expressed through my hair , the clothing is usually symbolic of emotions that I am feeling . I do believe that my imagery and look will continue to blossom, but it will always be a statement 'That I am here'. Wear funky colours with odd socks, just break the mould of what 'normal is defined as'. But my look and imagery will always have a quiff and sometimes with a bandanna, I knew that was my symbolic statement from a very early age.
'What I Do" – http://www.reverbnation.com/emmaconstanceofficial/song/17655288-what-i-do
Stoli: You are not only a musician but an actress and model. How do you juggle all those roles and why is it so important to diversify your talents?
Indeed I am all these roles (a little bit unstoppable when it comes to what I want to do) I have always had a love for acting, to become part of a story, to transport myself into another world and be part of someone else. I feel that when you're an actress you can relate to the character, it opens your eyes. Yes it can be an escape and you can become someone else but there are always moments where you stop and just think 'is this real?' Being a model is a little bit more exposing; you have to become the person wearing the clothes. I do have a love for fashion and being able to explore this through modelling is beautiful. To be honest Stoli, I don't have to juggle these roles because they are all the same theme. They are all very important and help me become who I dream to be. Diversifying my talents gives me the opportunity to explore who I am and what I can achieve.
'Moonbista"
http://www.youtube.com/watch?v=aIBABnO28Tg
Stoli: I love your new single "WorldWide" feat Moonbista. When and where did you write & record that single and how did you hook up with Moonbista?
Thank you Stoli, I am glad you enjoyed the single. It was a new adventure for me as an artist to experiment with EDM. As you know my genre of singing is old fashioned and having the opportunity to create a fusion of bringing the old into today's generation of music was AWESOME!
I hooked up with Moonbista through social media; we had a common interest in music. Moonbista was looking for a collaboration and direction for a single. 'WorldWide' was created from Tuesday 11th February 2014, Moonbista sent the instrumental 12th. From there I sat down and replayed the instrumental over and over, until the 15th where I produced the vocal arrangement, melody and lyrics. As you can see quite a quick turnaround for the first draft, however I was inspired at the time with an event that was taking place Worldwide, The Human Rights Campaign. This inspiration created the theme of the single 'Love being worldWide'. I wrote and produced the vocal arrangements during the late hours in the recording studio for 3 days.
Stoli: You are so young and ambitious. Where would you like to be in 3-5 years and do you also have school or work to attend?
Thank you Stoli, I feel that the quality of being ambitious is in my blood. My family is very career driven and once you complete the first task, you set something higher and work towards it.  I am actually studying a Creative Arts BA Hons Degree.
Where would I like to be in 3-5 years? This question always makes me doe-eyed, as I am international artist I would love to be creating music that is unique, fresh and something no one has heard. I would like to be able to travel around the world spreading my music, also having time to get to know the cultures, history and the people.  3 – 5 years I would like to say I am signed to a record label or even my own label. Have a few albums completed, few number ones, knock out concerts and making my family proud! I would also like to give back to the World, so I would like to set up a Sanctuary for animals and also an organisation that gives the opportunity for everyone with a dream a chance and a way for it to come true.
Stoli: What mood and setting must you be in to write music?
Writing music can be a way to express your inner thoughts and emotions so personally I feel I can become quite intense when writing music. I am a perfectionist so I will always be brooding until I feel I have completed all I can. Usually I like to work in the dark, minimal lighting and have a candle burning for each session until the song is completed. So the mood and setting can seem quite hypnotic and mysterious but it brings out my inner Zen.
Stoli: I love how you do various covers on Youtube. How do you decide what songs you want to cover and any coming up?
I do love covering songs as you can bring your own style and vibe, I have some distinct sounds to the way I sing and being able to let loose and recreate a song gives you 'You can do this Factor'. When deciding on songs to cover, sometimes I plan (I'll do a musical or an oldie track). Other times I don't plan and the way I feel or something that affects me Ill find a song that relates to that. The song has to have some meaning personally or emotionally. I actually have a few cover songs coming up this summer and I am starting a section based on one genre. (Have to tune in to see)
Stoli: I hate shows like American Idol and The Voice, etc. Do you think that being on these shows can help or hurt an artist career long term now that the buzz has passed?
Personally I feel that talent shows have increased to the point of extreme. However they give you the opportunity to be in the industry faster and have the buzz on you. But saying this, it all depends on the person; a lot of the shows now are about winning, less about the music. As an artist we have to experience, experiment and know who we are. When you are introduced to these shows or become part of them. You have to change who you are and what kind of artist you want to be so you can be commercial.  A lot of people go on these shows to be in the industry faster, the industry is very hard to get into either you're born into it or work your way into it. So having the chance to skip all the hassle and just have a record deal is appealing for some.
Stoli: When you consume music do you buy downloads or do you stream music?
With music I do a mixture of streaming music on Youtube due to the appeal of a music video. However I do buy CD's, records and occasionally download music.
Stoli: What is coming up for Emma Constance and where you @ online?
Next couple of months I will be releasing a new Single which focuses fully on my sound and where I want to take my music. I will be showcasing some skills on percussion and also a new instrument which will have a big focus in future songs.
I will be starting a fashion Blog which will be part of Teen Vogue.
I am also working on more cover songs which will be released on YouTube.
I have been sponsored for clothing lines so quite a few Photo shoots coming up.
With the release of my new single in the next couple of months, there will be a full Hollywood Style music video. I will also be looking to be part of festivals International.
https://www.facebook.com/EmmaConstanceOfficial
http://emmaconstanceofficial.blogspot.com
https://www.youtube.com/user/LaceEmpireRecords