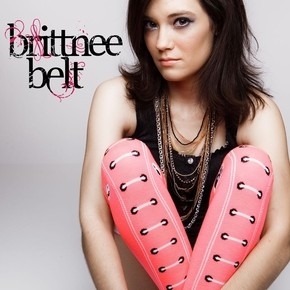 Hello and welcome again to Skoped Out. It is so nice to see you here again this week. I cannot believe that we have Hurricane Arthur coming to rain out everyone's BBQ plans on the east coast. I refuse to grill in the rain! Anyways I tried the Amazon Prime music service this week and I cannot believe how much music you have access to for what feels like for free. How $80/year cover all this music, we will see soon I guess. In music news the music-tech startup Soundtrap announced the release of the new version of their already popular and groundbreaking music collaboration site. Since Soundtrap is cloud-based and works on many different devices, you can start making your new recording on your iPad, mix it on your laptop, and add that new vocal melody that suddenly popped up when you are on the run, just using your Nexus 5 phone. You can truly form a band these days and never even meet in person, amazing. In other news, NAB released a commissioned study, conducted by Nielsen, showing a direct correlation between radio airplay and music sales. According to the study, radio airplay is the dominant driver of music sales, beginning with the first week of consistent radio airplay and continuing through the peak sales week. I still listen to FM radio here in Boston to keep up with the mainstream. I am in such a good mood today and Brittnee Belt has that catchy, upbeat, and positive sound I need. Brttnee is coming out of Dallas, TX but her music can be embraced all over the world. I listened to her album 'Elemental Me' and I was not only impressed by the music but how mature she is beyond her years. Join us today as Brittnee Belt speaks on getting into music, sexual exploitation of young female artists, life in Dallas, TX, and so much more!
Stoli: Where are we talking from today and how has your week been going?
BB: Hi Stoli! I am in Frisco, Texas today which is a suburb right outside of Dallas, Texas. Today has been great thus far, I got to spend the day with my father and my family since it was Father's Day. My week was great since I had several shows and I just got back from New Orleans.  Thanks for asking.
Stoli: Growing up how did you get into music and how does your family/friends support your music career?
BB: My mom used to joke that I could sing before I could speak. I have always been involved in something artistic (theatre/choir). My parents always told me that I could pursue music professionally when I turned 18 and could sign my own contracts. My parents were not supportive of this being a career choice until I proved that other professionals were interested in my talent. I was one of 13 actors that received a callback from a Disney audition in Dallas… at that point they knew this wasn't just a "hobby". 
 
Stoli: You are so passionate & driven at such a young age. What is about you & your life experiences that has made you that way?
I grew up in a very driven family. I also had alot of negative people in my life that drove me to pursue my career even more. NO is not in my vocabulary. If you set a goal for yourself, you better do it. My father has been self employed his entire life and some of my other family members have started businesses. I gained a high respect for work ethic and learned how to be focused on what I want. I started my own marketing business, B Squared Productions, when I was 16. I saved every penny that I could earn throughout high school and college. I was working between 40 to 50 hours each week on top of going to college at the University of North Texas in Denton, Texas. I can proudly say that I have no debt and have a professionally recorded CD that many say rivals what you would hear on radio today.
Stoli: Many young and beautiful female artists start out innocent but then turn to sex appeal. What is your view on this and how will you control how you are seen by the public?
BB: My belief is that you don't have to control anything in the public eye if you do not put sometime out that you don't want them to see. If I would be embarrassed to show my grandmother, then you probably won't find me doing it. However, she was the one to convince me to add pink highlights to my hair.
Stoli: I have your album 'Elemental Me' playing now. I must admit that I am blown away and I love it. Who did you work with on the album and how long were you writing & recording the album?
BB: Thanks Stoli! I got to work with some amazing producers and writers on this album. The majority of the songs on "Elemental Me" was produced by Jim Cooper and mixed by Tony Palacios in Nashville, Tennessee. I also worked with Cash Callaway and Ian Osborne with Woolly Sheep Music in Dallas, Texas. I wrote on 7 of 10 songs on "Elemental Me". The writing and recording process was done over a 4 year time span since I was paying for it song by song. It was a different process than what most artists do but it worked for me.
Stoli: When it comes to songwriting, how much of your real life do you let out in your songs?
BB: Every song that I have written is pretty true to my life. "Words of a Broken Heart" was written about an ex-boyfriend that wouldn't take "no" for an answer. "Princess" is about not allowing men to control you. "Glamorous Life" was about my high school experience and how everything thought that they were the "next big thing". Honesty in music is very rare and my listeners can get to know what I have been through by listening to my songs.
Stoli: I love your song "Secret Identity." What inspired you to write that song and is that based on real life?
BB: My song "Secret Identity" was based on a horrible experience that I went through in high school. I was dating a guy that was controlling and manipulative. He tried to ruin my reputation by lying to my "friends" who ended up believing his stories (some friends, right?). I heard the song melody in my head and started writing down what I was hearing. I kept thinking about what motivated him to change his personality in front of others. I realized exactly what he was doing and called it his "Secret Identity", thus the song was written.
Stoli: What do you like to do when you are not making music and where do you hang out in Dallas, TX?
I am a vocal coach and I really enjoy mentoring my students during the day. I enjoy watching Netflix and playing with my dogs, Bella and Olive. I also enjoy ballet and hip hop dance (I'm horrible at it though!). You could probably find me hanging out at different coffee shops and restaurants in the area with my friends. Some of my favorites are Rock 101 and Coffee and Cream, both in Frisco, Texas.
Stoli: Where would you like to be in 2-3 years and how do you plan to get there?
In 3 years I would like to be traveling around the United States doing concerts. I'm one of those people that if I say that I am going to be doing it, I figure out how to.
Stoli: We see a lot of young kids who seem lost and not sure of their futures. What advice can you offer to keep going & living life?
BB: Always follow what you are passionate about. If you have a hobby that you enjoy, explore your options and see where it takes you. You are the only person that can stop yourself from doing what you enjoy.
Stoli: What is coming up for Brittnee Belt and where you @ online?
BB: I am currently on tour throughout the Southwest Region including Texas, Louisiana, Oklahoma and Arkansas. Make sure you stop by and check out a show when I am in your area. You can get
EXCLUSIVE ACCESS to 7 free songs at www.brittneebeltmusic.com/hello.
Check me out at:
Facebook: http://www.facebook.com/brittneebeltmusic
YouTube: http://www.youtube.com/brittneebelt
Twitter: http://www.twiter.com/brittneebelt
Instagram: http://www.instagram.com/brittneebelt
SoundCloud: http://www.soundcloud.com/brittneebelt
Music Video: http://www.youtube.com/watch?v=_KpOz7pB_-4