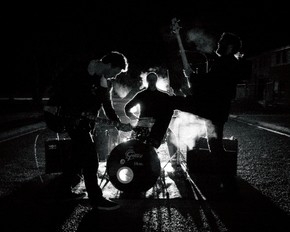 Delta Edge and the Hounds is a rockabilly band with a lot to offer. Set to release their debut single Rising Water this August, the Sydney based three-piece has some exciting things in stall.
 
If you're looking for a classic rock sound done in a contemporary way you will find it in Delta Edge and the Hounds. Inspired by the music of the 1970's, Delta Edges' music conjures deep tribal emotions while getting your feet tapping and hips shaking.
 
Written by Delta Edge and the Hounds, recorded by Jeff Cripps at A# Studios, and mixed and mastered by The A&R Department, Rising Water exerts tremendous energy, and will at the very least get you tapping your feet.