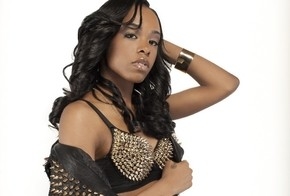 The South Central born-and-raised rising star and all-around quadruple threat, Jayy Starr, has debuted her latest single, "Oowee."  The track, produced by DJ Hed's TDT Productions, boasts classic hip-hop beats and a hooky chorus, clearly showcasing this up-and-coming female rapper's sheer musical prowess.
LISTEN TO "OOWEE" HERE
https://soundcloud.com/imnotjayystarr/oowee
Who said Demigods didn't really exist? South Central bred, self proclaimed "Demi-Goddess," MC, singer, songwriter and all around "Jack" of all trades, Jayy Starr is a young maverick in the hip-hop music world. She defies any easy pigeonhole. Not content to be seen or heard as simply a sexpot, Jayy turns hip-hop on its ears by becoming the player, not the one being played, mixing wit, swagger, and harmony all skillfully blended with a seamless flow into songs for the modern and classic hip-hop lover.