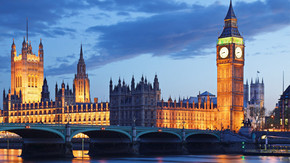 If you want to make a mark on the music world then going to a big, influential city like London is one way of going about it. Plenty of industry movers and shakers live and work here, meaning that it is a very good base to stay in if you want to catch the eye of someone who could help your career.
That's not all there is to it, though. If it was then every budding musician in the world would just move to London and instantly become famous. Instead, you need to look at the best ways of showcasing your musical talents once you get here.
Go Busking
Recent reports have suggested that the art of busking is dying off in London. This is a real shame, as the city has always been known for the number and the quality of the musicians who would play in the streets or in the Underground stations. The street music on offer here has traditionally been varied, with musicians from all over the world playing all different types of music. Sadly, the local authorities have recently been getting tougher on buskers and this has led to the number of them around the city being reduced. Having said that, many musicians still see busking as a way of getting their big break, while others see it as a way to earn money from their talent. If you have the confidence to play in front of crowds of stranger and don't mind dealing with the potential problems with police moving you on this could be a good solution.
Find Somewhere to Put on a Show
What if you feel that you are now ready to impress in a more formal setting? Perhaps you feel that the time is right to put on a show for a paying crowd. One way of doing this is to simply contact owners of pubs and clubs in the city to see who is interested in what you do. There are a great many music venues across the city and it is in their best interests to provide a showcase for the best new talent around. An alternative option is to hire a venue and put on the show yourself. This is clearly going to take a lot more time and effort than just turning up at a club but it could be well worth it. You could check out the best venues in London on the VenueSearchLondon.com site and see which one best suits your needs. The question is then on how you will drum up interest and get a crowd to turn up. A well run social media campaign could be just what you need. If you are confident in your organizational skills then this could be the best way forward for you.
Try a Reality Show
The UK is home to many reality shows and it isn't unknown for contestants to go on to bigger and better things afterwards. With this in mind, you might want to check out what shows are currently planned and need contestants to apply to them. If you get on national TV and can show off your musical talents to millions of viewers then it could be the big break you need. While auditions are typically carried out around the country, the fact that London is home to many of the top TV broadcasters makes it a very useful place to be. If you get through the early rounds of casting then you could be given the chance you are looking for. This approach needs a confident personality as well as lots of musical talent to make it work.