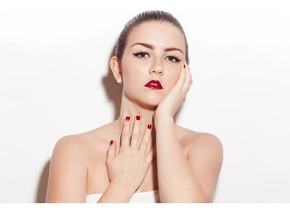 Brisbane indie pop super talent Lili Kendall has just returned from a few weeks in the US from playing showcases and being the only Brissie gal to showcase her talent at Canadian Music Week last fortnight.  At just 17 years old, Lili had to take a few weeks off year 12 to make the trip, also managing to film a video clip and work with a few big name writers in LA while she was there.
With the pipes of Adele and the edge of Rihanna, Lili is quickly making a name for herself on the US circuit (her songs constantly get added to College Radio) and is now focusing on her home country of Aus.
https://soundcloud.com/lili-kendall/moonlight
"Moonlight" kicks off an exciting and unique project that will see Lili release a new original song each month before dropping her debut full-length album at the end of 2014.