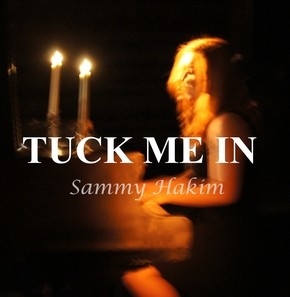 Hello there good people of the world. We at Skopemag.com are so happy you are here. Before we begin today I need to tilt my hat to Dr Dre. Dr Dre has been in music for decades. If you know his history from NWA and Death Row Records it always seemed like he never got his $$ due. Well he is getting the last laugh as he is selling his 'Beats By Dre' company to Apple for over $1 billion. That is so nice to see and we congratulate him & Jimmy Iovine! In other news, TuneIn, the world's leading service for listening to real radio, released its redesigned platform and user interface, turning live radio on TuneIn into a real-time, relevant, and social experience. The new TuneIn features will enable its now 50 million monthly active users to discover, follow, and share the audio content they love making TuneIn the largest audio network in the world. This is such awesome news, I must admit I am getting overwhelmed at how many outlets there are for music. Growing up I was bullied on various occasions and it was awful. As I got older I began to realize that the bullies were actually the losers who had other personal life issues going on. Well Sammy Hakim is taking on bullying head on with her new video/single "Tuck Me In." The song & video are so powerful you must watch it. Join us to today as Sammy talks about inspiration for "Tuck Me In", family & friends that have been bullied, her supportive family, and so much more. To all the bullies out there, it feels good to be nice, try it!
Stoli: Where are we talking from today and how is your day going so far?
We're talking from my home sweet home! My day is going great, thanks for asking.
Stoli: You are no stranger to Skope. What have you been up to lately?
Well, I've just recorded north of 11 more songs, and released one of them as a fundraising single, "Tuck Me In"
Stoli: We are celebrating the release of your new video "Tuck Me In." What inspired you to write this song and when did you do that?
I wrote this song two days before my trip to Nashville to record it, so mid-April 2014. This song was inspired by stories. I had a family member sit me down and tell me about how they had been abused. Then more family members told me stories, I had friends telling me about abuse and incedents where they had been bullied physically, verbally, all these stories horrified me. I wanted to write a song expressing those feelings to help raise awareness for the cause. While was sitting down one day   the thought of the comfort of being Tucked In came to my head and I came up with the concept for the song I had been wanting to write I finished the entire song in about 5 minutes.
"Tuck Me In" Video
http://www.youtube.com/watch?v=DGILGr_r2qE
Stoli: Youtube took the first video you posted down. What was up with that?
I wish I could tell you but I'm not quite sure myself! I did not get any strikes on my account or notices stating why it was taken down, it was strange.
Stoli: The song & video deal with domestic violence and bullying. What made you create such a real and powerful visual for people to see how awful this is on victims?
I was very blessed to work with a wonderful director and team, William Gawley and the Delucci Group on this video. I had written the song, and Will really put the story together from that. It was a great process with a lot of different ideas and input and I am beyond grateful for all the hardwork and effort everyone put in to create the visual. We knew collectively that the video had to be tastefully realistic to make an impact with the video as it was designed to do.
Stoli: Have you or someone close to you been a victim of domestic violence and bullying and how did they deal with that issue?
I have family members that have been abused, friends who have been abused and bullied, along with my personal experience with being bullied in school. I'm actually not sure if I've ever met a person who has never been bullied. I think that everyone deals with these kinds of issues in their own way, and it's not my place to talk about it. I know that I had to build my confidence for a long time after it had been broken down from years of girls and boys gossiping behind my back but I wouldn't change any of it for the world. It made me understand that I had to love me enough to not care what other people thought and that is something I will be grateful for the rest of my years.
Stoli: I believe that musicians that create music that people can relate to rise to the top. How important is this to you when writing music?
It's something I strive to achieve. It's an amazing feeling when people tell you they can relate to what you've written.
Stoli: I was bullied in my early years. I learned over the years that most bullies are miserable and unhappy with their own life. Do you agree with that notion?
I believe that everyone has their own story.
Stoli: How can we as people help fight this violence and can $$ help to save people from the cycle?
Money can't solve everything, however, an organization needs proper funding to support people in need. A lot of abuse shelters take in men, women, and children and they need to make sure they're in a safe healthy environment.
Stoli: What kind of response have you got from people who have heard the song & watched the video?
The song and video have recieved a lot of great feedback and attention which I'm extremely grateful. People have been sharing the video with friends and family and helping me spread awareness which has been amazing. I often get the comment, WOW what a powerful video!
Stoli: I love how your family is so supportive of your music & passion. How much does that mean to you and how can other parents get involved with their kids dreams?
Without my family I would have nothing to show for my music career. Their support every step of the way is extremely valuable and I'm more grateful then they'll probably ever know. In terms of other parents getting involved, I would say that the future is a blank canvas for your kids, and letting them explore the possibilities is important. Without my parents pushing me and allowing me to try new things I never would have stumbled upon my love and passion for performing and songwriting.
Stoli: What is coming up for Sammy Hakim and where you @ online?
On May 6th, 2014 in Nashville 6:15pm I will be performing a showcase at 12th and Porter, and I hope some of you will come out, it means a lot to me when you do! Now that I'm 18 I am   really working on bookings and performing in clubs and festivals everywhere. I couldn't access before because of these restrictions. I've also have   enough songs fully produced to release an album or multiple EP's so I'm figuring out what is the best route to go . All I can really say is there will be more material soon. You can't ever stop on this crazy ride, you never know whats around the next bend. This is my passion in life and I am working towards success. My fans are the greatest and I am working online to communicate and build a fan base worldwide.    
 
Thank you for taking the time for this interview, it's a great case and it helps everyone get involved,   Skope Magazine is helping by spreading the word!
 
www.sammyhakim.com
https://www.facebook.com/pages/Sammy-Hakim/263956000315329
www.twitter.com/sammy_hakim
www.youtube.com/sammyhakim