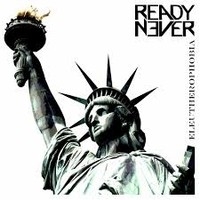 Packed with pop tunes, Ready Never's album Eleutherophobia is here.
Kicking off with 'Take That Pill', the europop influences are immediately clear – with vocals smothered in auto tune, it's the kind of dance banger that everyone gets excited about through the summer season. At points there are close connections with Gangnam Style and the like, while 'Casualties' incorporates darker electronic elements, blooping and bleeping away to a 2 step beat that adds a caribbean flavour to the track.
Check out the original music video for "Take That Pill" here:
http://www.youtube.com/watch?v=V9mDdNDbIZ8
'Tell Me' thumps out a relentless bass beat that cuts through so hard it's almost headache inducing at points, which is somewhat distracting and a pity as the chorus is incredibly catchy.
The album's title track, as it turns out, is an instrumental. With a clear beat and defined goal, it works well and creates a good 'soundtrack' for the album as a whole.
'Be My Lover Again' pits electronics against guitars well, creating a chorus that sounds in a way like a meeting of Owl City, Crystal Castles, and UB40.
Closing with 'Assistant Press Play', Eleutherophobia comes to its end in the same euphoric style it began with. The electronics are quirky, the vocals cheeky, and the track dynamically varied enough to mean that by the album's end, there's a strong draw to go back to the start for a second spin.
By Chris Marsh