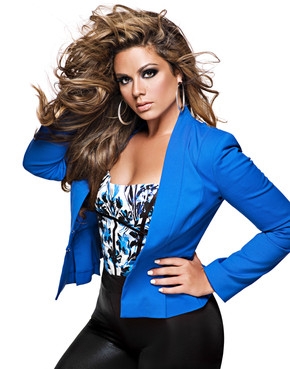 Hello and welcome to another edition of Skoped Out. It is always a pleasure to serve you whenever I can. You know there are so many musicians out there that are just dying to reach fame & fortune. That is why I find it so interesting when an artist as talented as Chris Brown cannot keep their persinal life in order. Chris Brown is an incredibly talented artist who has the potential to reach Michael Jackson status. Unfortunately with all his legal woes I do not see that happening and that is a shame. In other news, Yahoo & Live Nation are joining forces. "The Live Nation Channel on Yahoo will build on Live Nation's leading live music platform of 23,000 annual concerts, including the world's largest festival portfolio. With Yahoo, we will leverage our scale to establish a media platform unlike any that exists today," said CEO Michael Rapino. "Launching this summer, this channel will offer fans a new destination where they can watch their favorite artists and also discover new ones." This is very exciting and I hope that they not only focus on the major acts but also the bands playing local venues as well. If that happens the bands can get major exposure and that is always good for us all. Now lets get to a young woman who is talented, gorgeous, ambitious, and loves to make music. Christen Marucci is back with her new EP, 'Damsel' and it's a winner. Christen has been on Skoepd Out before and it is so good to see her back. I placed the link here to MTV.com to hear the single "Masquerade." Join me as Christen Marucci speaks on the new 'Damsel' EP, staying hungry to keep going in music, keeping in great shape, and so much more!
Stoli: Where are talking from today and how is your week going so far?
Hi Michael. We're talking to you from a diner around the corner from where I live in Brooklyn and I'm having my favorite breakfast, a bacon egg and cheese omelet . So far my week is going well. Thank You
Stoli: What is a typical day like for you and where does creating music fall into your schedule?
 
A typical day is usually getting up and taking care my everyday responsibilities, then heading to the studio, maybe working on a track or doing some demo work for other songwriters or singers. As far as creating music is concerned, my creativity may spark at any moment, I could be driving home or walking somewhere and I will get an idea. Also the obvious times when John and I are working on ideas, I will hear something he's working on and go "I got something for that" .   So it varies.
 
Stoli: You look great, how do you stay in such good shape and how important is image & beauty to a female artist?
Thank you so much.   I think as far as my physical condition, as a kid I was very into sports and physical activity so that has carried over into adulthood.   I try to watch my diet as much as I can, but I like to enjoy life so my approach is "everything in moderation". As far as image is concerned I can only say that for me, I want to stay true to myself and project an image that I am comfortable with. I know that in the music business there is a focus on how a female artist looks, but I try and put myself out there in a way that   I feel good, not to some industry pressure.
Stoli: Your new EP is upon us, 'Damsel.' How long were you working on that and where did you do most of the writing & recording?
The EP took us several months to write because John and I have to fit in our writing and recording   between working on other clients projects or other productions.   We record and write as we go. We come up with the concept then work out the specifics on production, etc.   We record and mix everything at One Mind Music in Astoria, New York and have our work mastered by either Tom Coyne or Chris Gerhinger   at Sterling Sound NYC.
Stoli: I really love the single for "Damsel." What inspired the songwriting behind the music and will there be a music video for that single?
The idea behind Damsel, like most of the songs I write, is that it is usually a reflection of something that has actually happened in my life. I try then to make my situation and the feelings I was experiencing into a relatable story   We all share some similar experiences and I try to connect with people through expressing what I have gone through and making it relatable.
Stoli: How many songs did you have to choose from for this new EP and how do you decide what stays and what goes?
Well we have quite a catalog of songs. Many of them submitted for publishing opportunities etc. We picked these songs out of a group of about 10 or 15 songs.   John and I write what we feel, what comes out is a wide collection of material. For this particular EP we wanted to keep the music up tempo and energetic. So for the most part anything that didn't fit that mold we kept for other purposes or future releases.   We also included a new recording of "Masquerade" a song that my fans just seem to love. I think it's because you can hear my roots of say Mariah and Whitney in that song. So we updated it and its getting some radio play as we speak.
"Masquerade" by Christen Marucci
http://www.mtv.com/artists/christen-marucci/tracks/449491/
Stoli: You have been doing music for a while now and your fan base keeps growing. What keeps you hungry to keep going and what is your long term vision for your career?
My drive for music comes from an inner passion to create, sing and express what I'm feeling. It also stems from the fact that music has always been a really big part of my life and my family's life. Regardless of where life takes me or what I am doing I will always have a foot in music.   My long term vision is to make music my full time profession as I progress through life. I love singing and performing but i think the idea of being a professional songwriter and or producer would be ideal for me. I love the process of creating "the song" and would love one day to have another artist that I admire sing one of my songs.
Stoli: You are working with John Campos at One Mind Music still. What kind of musical chemistry makes that partnership so successful after all the years?
I think our partnership has been so successful because we are friends first. John is literally family. We also somehow strike a crazy balance between having similar ideas and being complete opposites. At the end of the day though we always come out in agreement as far as artistic issues are concerned.   I don't think we have ever struggled in all these years   to write something together, what we do flows naturally. Its unexplainable.   This is why I never ventured to sign to another producer, musically we just fit.   Hence the name One Mind Music, it truly applies.
Stoli: When I see Lady Gaga and Miley Cyrus I see a lot of shock value & sexual expression. Do you feel pressure to follow that lead and how far what is appropriate for you?
Honestly, I never feel pressure to do something that is over the top. Its just something we don't have any interest in doing.   I actually like   the idea that someone picks up a mic and lets their voice and their song do the talking is way more powerful than any kind of shock value.   My approach to these issues is simply this, I wont put anything out that I wouldn't show my dad. I'm kind of old school.
Stoli: What kind of mood and environment do you find you are most creative and open to write music?
I find that for me the environment is secondary when I'm in   a creative mood.   John and I have worked in some rough conditions, especially when John had to move his studio.   At on point we were writing and recording in an un furnished, unheated shell of a studio standing in front of a heater, but we wrote and we recorded.   We always joke that if we ever get on True Hollywood stories this is gonna be funny. I feel that you can't let the external effect your creativity, especially if you are going to make your art your business.  
Stoli: What is coming up for you and where can we follow Christen Marucci?
Well there is still so much in front of me, I am so blessed to be able to put out my music.   I just found out that I will be getting my own station on Pandora Radio. Pandora has also included me in their music genome project. The genome project maps your influences and your influence on others and ties that into their programming and also kind of includes me in the current and ongoing history of music. So I am honored. I have been accepted into the I Heart Music database.   I have my own MTV artist page. I am starting to get some local and Internet radio play and we are looking to try and expand that to mainstream airplay . The EP is available worldwide through ITunes   Amazon, Spotify, Rhapsody and all the major digital music retailers.   One Mind Music is working to get the EP distributed through a major label   and is pitching the music for licensing and synchronization.   We just signed a licensing agreement with MTV for possible use of our tracks on Viacom distributed shows.   I am about to do some radio interviews and hope to be doing some live showcasing in the next several months.   I would love to shoot a video and we are looking into that right now. As always, I will writing and recording.   John and I are producing a surprise artist that One Mind Music will be debuting a single for in the very near future.   So I have a lot in front of me.   For anyone who wants to follow me, go to www.christenmarucci.net. You will find my music, pictures, updates,   all of my social media and music retail links there.     Thank you Stoli for your continued support and I look forward to talking to you in the future.