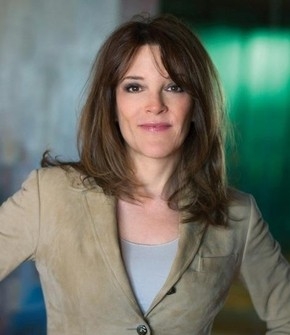 Multiple Grammy award-winning singer/songwriter Alanis Morissette has just released a compelling new single to be the official song of Marianne Williamson's Congressional campaign in California's District 33.   You can watch the video for "Today" which emphasizes the need for change in the United States Congress here and download the song for free, starting today May 5, at http://marianneforcongress.com/alanis.
Morissette has been an avid supporter of Marianne Williamson and sang at her announcement on October 20, 2013.   She is enthusiastic about Williamson's notion of politics of conscience and a new bottom line.   While giving a keynote talk for Williamson, Morissette was asked if she would write a song for her campaign.   Without hesitation, she agreed.
To download "Today" go to http://marianneforcongress.com/alanis.