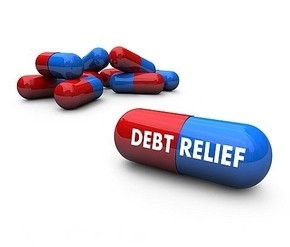 Before getting crushed by the huge amount that you owe, you need to explore different avenues to fix your problem and improve your finances. A gamut of solutions are available, but you need to choose the one that will address your problem specifically. You can land up in debt owing to a number of situations. It might be due to unemployment, setback in business, medical emergencies, or due some ongoing lawsuit. In this situation of financial difficulty, individuals with strategic planning, persistence and if required, professional help can find their way back to a stable financial condition.
Seek counseling service
Well, if you are in a dire need, to get debt help, you can start with a credit counseling agencies. Credit unions, religious organizations, corporate extension offices often provide this service to their clients. These agencies should have the accreditation of Council on Accreditation and the counselor should be certified by National Foundation for Credit Counseling. These non-profit agencies educate their clients on different ways to manage expenses and pay their debts in regular installments. It is important to choose an authentic agency. So, make sure that you get regular reports of the proceedings of your account. Few checkpoints that you need to consider while hiring the services of these agencies are whether they charge more than the other agencies, do they offer information for free, and also look for their accreditation.
Avail debt management plan
Your counselor can help you with a viable debt management plan. Generally, counselors deal with creditors and negotiate to lower the amount of your monthly payment and waive your late fees. You have to deposit a stipulated amount each month with a credit counseling agency and as per a payment schedule decided consensually by you and your creditor, pays the unsecured debts. NFCC designed another plan called Call of Action, during the recession, for clients who owned huge amount of debt. Through this plan, you can get debt help as it allows clients to get huge concessions on payment. With regular payment, you can be over with your debt in forty eight months.
Settle your debt
You can also opt for debt settlement plan. A number of agencies help their clients with this service. They negotiate with the creditors. According to this plan to pay in small amounts to the agency and they, pay the creditors the monthly installment. Different legal issues involved in this process are also taken care by them. Best part is that you need not pay the whole due. By paying only the partial amount, you can get rid with the debt. After you have paid the partial amount, in your books of accounts it will be reflected that you have paid the full amount. Through this process, you can even save some money.
Improve credit score
You can get debt help by consolidating it through a home equity or second mortgage. For, this your home will serve as collateral. The total amount of debt is consolidated to a single one, and you need to pay it at a reduced rate of interest. This plan is beneficial owing to a number of reasons.
-Reduces the rate of interest
-Diminishes the amount of monthly installment
-Improves the credit score
-Increases the chance of receiving debt
The last thing that you would want is to file for a bankruptcy. For this, you need to file a lawsuit. But, this is reflected in your credit report for the next ten years and even by availing different services you cannot remove it. Among these options, you can choose a one that suits your need the best. It is advisable to see for accreditation so that you not fall prey of scams or shady agencies.
Author Bio: Will Taylor is a financial consultant with an experience of more than two decades. He has helped many of his clients to get debt help. To know more click here.