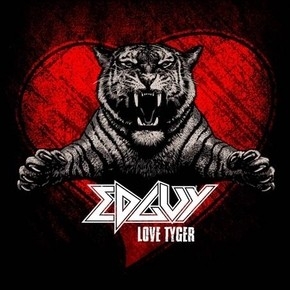 On April 29, 2014, the new EDGUY album SPACE POLICE – Defenders Of The Crown will be released. The press has already praised the album as one of the best, most traditional and heaviest albums the band has ever recorded, getting top scores in all the relevant metal magazines.
Now, the video clip for the single 'Love Tyger' can be watched below; as the band puts it their "most different video clip we actually never shot!" Click here: http://youtu.be/No1zAkGE5HE                                              
'Love Tyger' is available as download single in all digital online music stores such as Amazon, iTunes etc.