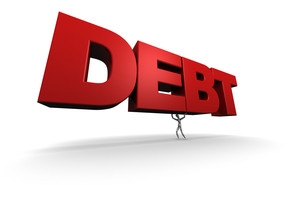 Credit card is considered as one of the blessings of technical advancements in the banking industry. Millions of people use credit cards to buy different items, but sometimes they spend too much and struggle to refund the debt. If you own multiple credit cards and struggling to pay the bills, it is wise to hire a debt consolidation agency to sort out the financial issues.
Consolidating your credit card liabilities basically means paying your creditors through a single monthly payment. When you hire a reputed debt consolidation agency, they negotiate with the credit card companies to reduce the interest rates and try to trim down the monthly payment amount. Every month, you pay a certain amount to the debt management firm and they distribute small portions of your total payment to each credit card company. Generally, the consolidation firm keeps a portion of your monthly payment as the service charge. Note that debt consolidation agencies don't take loans on your behalf and they can't eradicate your financial obligations altogether.
Here are some of the things you need to know about credit card debt consolidation:
Not all the agencies are worth your trust: When it comes to distributing your hard earned money, be very careful with whom you work with. Search for a credit counselling agency that is trustworthy. When an agency is recognized by a reliable government organization, you can be certain that they won't escape with your money. However, there are many certified debt management companies in the market and you should choose your service provider after thorough inspection of their work methodology. Your chosen agency should be organized, send payments to the creditors on time and also send you timely updates regarding the money being paid. Make sure that they have a polite customer care team and answer all your queries.
Plans are basically the same: Financial organizations don't give preference to any particular company, even if it is a non-profit establishment. So, no matter which agency you choose, the debt payment plans will be more or less the same. Once you hire an agency for debt consolidation, the consultant decides how much you need to pay to refund the complete financial obligations to your creditors. Generally, the full payment should get covered within 3 to 5 years.
The payment process is simple: When you are on a plan, your monthly payment is fixed. You will never have to wonder "how much do I need to pay next month?" It will be the same amount until all your creditors get paid. So, when one credit card company receives full payment, others receive a larger portion of your payment. As a result, the repayment process completes faster. The credit card companies also stop calling you for money collection because they know that within a certain time frame, you will pay them.
You must monitor: The credit card companies will send you your account statements and you must monitor and send them to the debt management company. This is important because agency reports do not reveal the interest rate you are being charged. Therefore, if you don't submit the account statements, the balance in the agency reports will be completely different from the bank statement data.
No more meaningless wastage of money: When you consolidate your financial obligations with the help of an agency, you have to agree that you will close the existing accounts and will not open new accounts until your financial obligations are cleared. If you use credit card quite frequently, this can be problematic for you. However, it is a logical condition because if you keep spending while you are repaying, your debt will never get paid.
It is always good to take professional help for credit card debt consolidation. The debt management company takes care of everything and helps you regain your financial status.