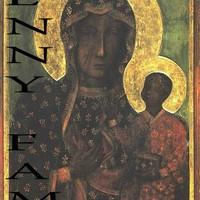 Kenny Fame is back on the scene with his latest single, "Rejoyce". He was born and raised in New Jersey and made the move to the competitive NYC. He is now based out of Harlem and started out hitting the spoken word/poetry scene. He quickly created a following and became a well known lyricist and poet. Now he is focusing his energy on music and doing quite well.
His latest release, Rejoyce was the highest voted song on Gashouse Radio and currently sits in the top ten.   Kenny Fame famously displays his laid back style that grooves to a melodic beat and sucks you in right away. The single is a funky tune that sways with confidence and straight forward repetitive melodies that never get old.
Listen – https://soundcloud.com/ken-catoe/rejoicing
It is impossible to sit still while listening to Fame. His vocals portray a laid back, what you see is what you get, kind of attitude. The back up vocals brilliantly portray the same nonchalant atmosphere. All wrapped in a suave casual grind that flows like slow rolling lows. It is very cool how mellow you feel but still swaying to every beat. Fame is saying, take it or leave it, this is how it feels and you are feeling it right along with him.
Kenny Fame certainly has a way with words and mixes it with moderate smooth grooves that simply make you feel good. He has taken his spoken word to a whole new level and the rhythms are an added bonus. He is on the fast track to super stardom, looking forward to hearing what comes next.
I rate this 4 out 5
http://www.reverbnation.com/KennyFameMusic
Rebecca Hosking – hoskingrebecca@gmail.com