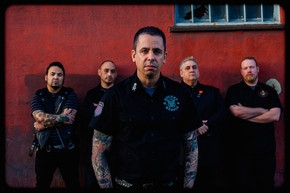 Veteran LA band The Generators will lead a punk rock resurgence this spring with the release of their 10th studio album, Life Gives-Life Takes, via Randale Records on May 5th.
 
Fans can watch their new video for their first single, "Castaways," now at http://youtu.be/9vm8a9kovOg.
 
For the better part of two decades, The Generators have been one of the most productive and consistent bands from Los Angeles. From their early days on Triple X Records (Social Distortion, GBH, Jane's Addiction) to their years with TKO Records (Dropkick Murphys, Swingin' Utters), the band has witnessed, outlived and chugged through the passing trends of LA's punk rock scene, all while cutting their own path by creating substantial and memorable music that set them apart from others.