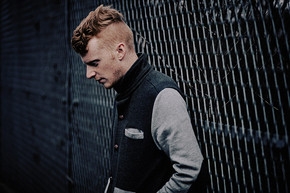 Benbrick is the artist project of Platinum selling songwriter/producer Paul Carter.   Self produced, and self released; Forever Holding On is a beautifully-honest story chronicling the end of a break up, and Benbrick's attempts to move on.   The sparse but modern production surrounds a chilling ambient vocal that will leave you thinking about that person you just can't forget.  
Forever Holding On is the first track taken from the forthcoming debut EP Closer | Closure, and will be released on March 10th on iTunes.   It is available as a free download until then from www.soundcloud.com/benbrick.   The EP is available (physical CD's) from www.benbrick.co.uk/buy and will be on iTunes on May 12th.  
Based in London, Carter's last co-write was the theme music to the popular Japanese anime movie Evangelion.   His version of the track was posted to YouTube last year and has gained over 350k views.