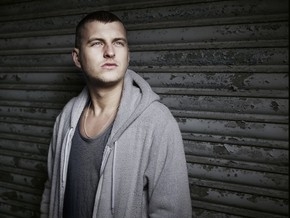 After a massive year, D.O.D is back with Mixmash's first release of 2014, "Stomp,' truly smashing into 2014. Now, a funky new video has been created to accompany the release, that sees a pair of shoes hitting club D.O.D for a rather heavy night out of drinking and partying. The cries of 'Everybody Stomp' can be heard echoing around the club, before the intoxicated sneakers hook up with some hot stilettos and head off home.
Having grown under Mixmash label head Laidback Luke's mentorship, D.O.D. has stepped into the limelight after the hugely successful debut 'Bananas' which peaked at #4 on the DMC Buzzchart.
The young Manchester producer and Ones To Watch Records alumnus has developed through the Mixmash ranks, releasing two EPs on their sister label ('More Cowbell' and 'Fire') before being asked to remix Laidback Luke & Dimitri Vegas & Like Mike's huge single 'MORE' in the summer of last year.
Buy on Beatport here: http://btprt.dj/1di9r5f