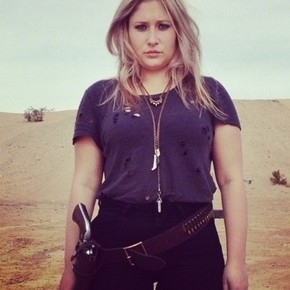 Anna Rose is a rare breed: graceful yet forceful, always in command. Whether she's shredding licks straight out of rock and roll's heyday or dialing it down for the kind of direct pop song that wins over the masses today, she's always authentically herself, always soulful.
Releases Cover Of "Gimme Danger":
https://soundcloud.com/annarosemusic/gimme-danger-the-stooges-cover
After first picking up buzz for her sultry cover of the Arcade Fire's "My Body Is A Cage," she's continued her ascent with the hard-rocking Behold A Pale Horse. Last year, Anna Rose brought her soulful, visceral sound to New York as part of the long-awaited CBGB Festival as well as successful   tours with Crystal Bowersox & Howie Day.