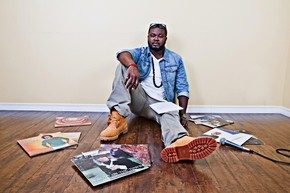 Rufus brings his new single "Hold On Me" to life with the premiere of its official video. Watch as the R&B singer eagerly awaits his work shift to finish, so he can stop his love interest from leaving town without letting her know how he feels. You can see the emotional moment unfold in the Jordan Oram directed visual found below.
WATCH THE VIDEO HERE:
http://youtu.be/qmxUsnJ3On0
Rufus is a singer-songwriter from Kitchener-Waterloo who is a fresh face that brings a refreshing new sound to R&B Music. In the tradition of many renowned R&B muscians, Rufus began singing in the church. Raised within a West Indian Caribbean heritage he was exposed and influenced by many of the music legends of the 60's, 70's and 80's. Regardless if it was chore time, homework time or play time artist like Marvin Gaye, Patsy Cline, Al Green, Micheal Jackson, Dolly Parton and John P Kee filled the stereo speakers in his home.