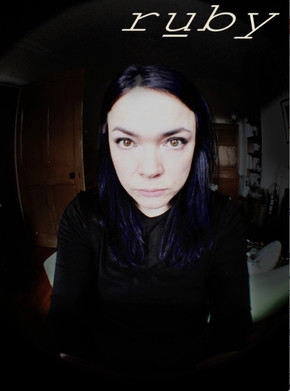 "I love you when you're not around" sings the raven-haired Lesley Rankine, aka ruby, in "Lush", featured single on her recently released EP Revert To Type. Revered as a forerunner in alt trip-hop with past releases out on Sony Music's Creation Records, Lesley delivers this smooth and dreamy track with signature cool.
http://www.youtube.com/watch?v=qKh6vaOIGMQ
Traveling from her native Scotland to Berlin to work with director Ceven (pronounced '7') Knowles of Cerus Media, the clip was shot in a historic building which has survived two world wars and an American occupation, tapping the haunting energies of overlying lives in an old domicile. The production pairs ruby's rich vocals and detached lyrics with an installation by German multi-media artist maurus as the inspired set.