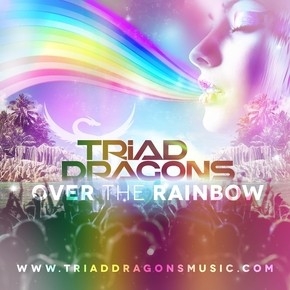 Denver's favorite trio of dragons have bestowed upon us another uplifting festival anthem and better yet, it's available today for free. 'Over The Rainbow' is The Triad Dragons' latest foray into the progressive house genre and features euphoric female vocals, bubbling synths and a melody that pays homage to the classic Judy Garland tune. Perfect for hands-in-the-air moments surrounded by your closest friends, this sunny tune will take you to a happy place as you dance the day away.
https://soundcloud.com/triaddragons/triad-dragons-over-the
'Over The Rainbow' is The Triad Dragons' follow-up to July's 'Chasing Shadows,' a track featuring American Idol finalist Julie Zorrilla that was released on Manufactured Music and went to the top 50 of the Beatport Progressive House chart. All Triad Dragons tracks are available for free download at www.triaddragonsmusic.com.