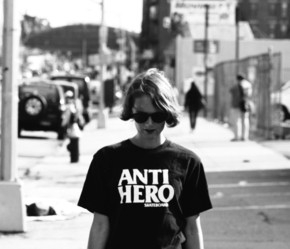 Savery's music has unique, distinct sound. It's almost as if you're entering a different world or a dream even. The Diver is exploring the concept of weaving in and out between dreamlike stages, the subconscious and conscious stages, with which you can dive into and come out of. The Diver bases its songs around strong melodies and they are indeed extremely catchy! As beautiful counter frases emerge from dreamy synths and bell-like cadences, stories about wanting to hide from it all, a person dying, unfold as you listen your way through the tracks.
http://vimeo.com/74349865
 
Sara Savery has recently collaborated on three tracks with Blue Foundation's latest album "In My Mind, I am Free". In 2013 Sara Savery got nominated with a Robert by the Royal danish Film Academy for best score of danish feature film "You and Me Forever" (director: Kasper Munk).