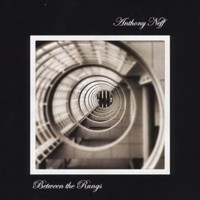 To begin with I really liked this line from his: Between the Rungs, much like its predecessors, is built upon a solid framework of warm tones, thought-provoking lyrics and lasting melodies. Touches of Americana, rock, folk and pop music are interspersed throughout Anthony's songs — yet he manages to avoid easy categorization into any one of these labels. Let me begin by saying Neff is an astonishing Americana performer, delivers a stunning showcase of life experiences and a truly passionate musical approach to the human experience. Neff to me writes songs about the people, places and things, with a healthy combination of humor, skepticism, and honesty. I get the impression he doesn't understand, questions what he already knows, and asks his listeners to join him in viewing life from a different angle. Melding a unique yet accessible blend of guitars, straight forward beats and melodies, tasty guitar playing, groove-ridden bass lines and an infectious vocal front — Neff delivers. Indeed the Neff sound is a testament to how he insists on shifting the face of alt-pop rock. Enter the mind musing, comical trip of Between the Rungs: the latest and greatest release from Neff — a life's opus if you will skirting the lines of life from the causal observers point of view. It's also a very human blend of Neff's spin on life through his music and possesses a very accessible signature tone. Indeed intelligent lyrics and catchy melodies are the heart of the Neff's formula. He also brings painfully simple thoughts and subject matter, heartfelt rhythms and melodies. Also present is an easy going element of the Midwestern wisdom via this very relaxing 10 track line-up that's sure to provoke a positive reaction from every listener that gives him just a minute of their time. Between the Rungs is an exciting CD full of music that can be listened to virtually in any situation. The songs on the album are a mixture of songs that encourage you to tap your foot, but also offer a mixture of sounds and musical landscape that will keep you guessing or wondering what's around the next corner. From jumpy "Long Way to Love" to more melencholly American Fire" and Devils Car" to the more mellower and relaxing "Heart Turns Back" virtually any music fan can find something they would enjoy in this mixture of songs.
URL: http://www.anthonyneff.com
In the end Between the Rungs offers a unique opportunity to sit back and see where the musical journey takes you via interesting and entertaining sound that will remind you of Paul Simon, Leonard Cohen, R.E.M. Gavin DeGrew and James Morrison. Anthony Neff is an artist worth checking out (live or studio setting) as his soulful sound and unique perspective on life can be appreciated by all fans of music — young and old.  
Song Samples – http://soundcloud.com/aneff-1
Rating 4/5/5
by Kim Muncie edited by Markus Druery
Review comments: marktheshark972@gmail.com