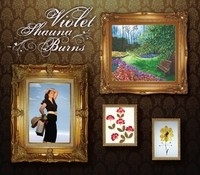 Your music is recorded professionally and is well presented to be promoted to a large audience. Each track has a nice change (diversity) from the last, this is a fantastic way to be seen as a more unique artist.
When listening to Shauna Burns's music I could not place my finger on which genre her music would be placed under. Shauna's musical diversity should be seen as an outstanding influence to not only other female singers but to artists from all genres of the music industry.
Artist: Shauna Burns
Song: "Little Song"
MP3: http://k002.kiwi6.com/hotlink/im10n0v25i/little_song.mp3
Personally when listening to Shauna's music I can hear both English and Irish influences, bands and artists such as The Smiths, U2 and The Cure come to mind in a respectful way.   Dramatic changes between songs such as "The Moon and the fire circle" and "Little Song" shows a deeper meaning behind Shauna's music. The dynamic changes between the tempo and emotion of her music shows that she sees no boundaries when writing songs.
A very enlightening and fulfilling future can be seen placed amongst the cards for this aspiring artist. With fantastic vocals and fluent piano skills, anyone who will have the pleasure to listen to Shauna Burns's music will also have the privilege to say that they listened to her before she had made it.  
Tom @ http://myplaytag.com