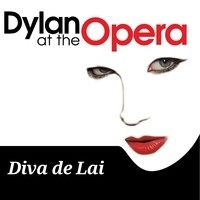 Due to the ever expanding music industry it has become harder than ever to 'make it' as an artist.   The increase of home studio recording has started a dramatic rise in many artists' recording their own music instead of paying for studio time. Artists are now also finding platforms in which to promote their own music with social media aspects such as Face book / Twitter and Myspace. After listening to the music you have sent us, underneath are more ways in which will help in making you more visible to the music industry and record labels.
Artist: Diva de Lai
Song: "Senor (Tales Of Yankee Power)"
MP3: http://k002.kiwi6.com/hotlink/6o763mzx5u/01_senior_tales_of_yankee_power_.mp3
Artists Overview:
First impressions of your music are fantastic. Your music is recorded professionally and is well presented to be promoted to a large audience. We can imagine that each track will have a nice change (diversity) from the last, this is a fantastic way to be seen as a more unique artist especially in the world of opera music.
"Senor" ( Tales of Yankee power) " would strike any Dylan fan as a fitting tribute to the legends music.   A daring compilation of traditional folk music converted into an opera piece illustrated by Israeli musicians will pay off well for these four musicians as the date of their new debut album approaches.
This song showed the different levels of diversity in which this artist is capable of. The distinctive dynamic range in which the singer is also capable of   stands out as a breath of fresh air in which many Dylan re-enactments have not been able to portray in the past.  
Diva De Lai's passion and respect during this cover are deeply heard when listening to this record, however the unique style of the artist still remains coherent. With the right promotion behind this track the artist could achieve some real attention and popularity.   The hard hitting opera beats of the drums added by the drummer also gave the track a more distinctive sound which is not usually heard by many opera groups with the same background.
More buying options should also be available to your audience such as singles. Some people may really want to buy one of your songs but not the whole album, make sure you give them the right to do so.
By: Tom @ www.myplaytag.co.uk