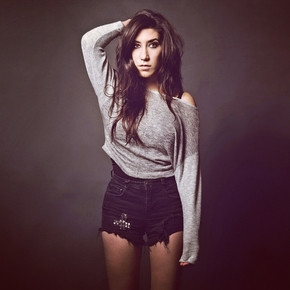 Natalie Nylon's second full-length album Star-Crossed Lovers is available now on iTunes, Amazon, Google Music, eMusic, Spotify, Rhapsody, Zune, MediaNet and VerveLife. Natalie's catchy pop is leaving audiences around the world begging for more. With already No.1 hits from overseas under her belt, Natalie is back with a more personal record. "I'm really connected to this album and I had so much more control with the music/writing" Nylon says.
Listen to the deep & personal track "Dry Rivers":
https://soundcloud.com/natalie-nylon/dry-rivers
The new album features the first single "Star-Crossed" a catchy club anthem with a touch of Euro-style beats that make you feel euphoric. Star-Crossed Lovers has a variety of music for everyone, with tracks like "Dry Rivers" an emotional but inspiring song about a draining and dramatic relationship to the erotic tune of "Lingerie". Star-Crossed Lovers will leave a sweet taste in your mouth! Nylon's vocal styling is simply beautiful and alluring.