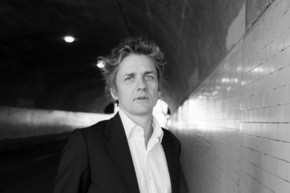 Dean Wareham's solo single, "Love Is Colder Than Death" is out now via Double Feature Records (in the US) and Sonic Cathedral (in the UK).The song   premiered today via Pitchfork and is now available on iTunes and other digital retailers. A very limited-edition clear vinyl 7″ is also available from Sonic Cathedral.
You can listen to "Love Is Colder Than Death" here.
https://soundcloud.com/deanwareham/love-is-colder-than-death/s-eThXg
"Love Is Colder Than Death" is the first track to be taken from the former Galaxie 500 and Luna frontman's first ever solo release-a six-track mini-LP entitled Emancipated Hearts, which will be released October 15 in the US and November 4 in the UK.