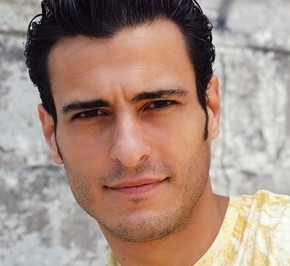 In the musical landscape of the greatest city in the world, many have tried to conquer its demands. A native Long Islander has taken on the quest to climb the competitive music industry ladder one step at a time. The artist, Stay Key was influenced by various styles of music from Motown to Alternative Rock. He developed a knack of mastering different instruments like the guitar and the saxophone. Besides learning how to play Stay Key also honed his smooth and sexy voice which became his best instrument and the key to his success.
"I mainly play the piano and/or guitar at shows but I also play the sax. I have an electronic drum kit I play for fun and I have played the bass guitar before. I got a ukulele in Hawaii that I haven't picked up for a while, but that's always fun to play…and the harmonica."
He soon paved his way into venues across the states and overseas. Stay Key's emotionally driven performance began to generate a fan base and a new door would soon open. That new door was at the prestigious Manhattan venue Carnegie Hall where he performed to a packed house. It was a grand accomplishment that lay testament to his God-given talent.
After this performance as well as a few others the music industry began to take notice of this young talent. Stay Key would soon release two cover songs that drew a new found audience online and within social media. The two songs were "Don't You Worry Child" and "Too Close". Both tracks were put out as acoustic versions and you can hear "Don't You Worry Child" on YouTube at http://youtu.be/FJX1e9X1eQw as well as "Too Close" on YouTube at http://youtu.be/hQsWxP7Xxns.
Currently, he has an original song entitled "Shadow On My Side" which is already drawing new fans on various social media networks. There are two versions, the original version and an acoustic version. Stay Key has been compared to The Fray as well as Train with a Pop/Rock vibe. The buzz has been building for "Shadow On My Side" on YouTube which has over 100,000 views and over 30,000 plays on SoundCloud. This is a great accomplishment for Stay Key who is still fairly new to the music industry.
"I recorded Shadow On My Side and it was a great experience," said Stay Key.
Stay Key is presently working hard in the studio on new projects that are due to make some noise. You can catch the video for "Shadow On My Side" on YouTube at http://youtu.be/ayus2rHJ8Uc.
Keep up with Stay Key on Facebook: www.facebook.com/staykeyofficial
Keep up with Stay Key on Twitter: www.twitter.com/staykeyofficial
by Nick Christophers