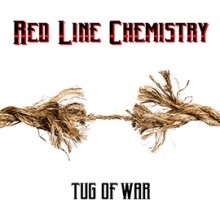 This the third release from the hard rock five-man group from Missouri.   Singer Brett Ditgen has a good voice for the genre.   Guitarists Andy Breit and Dave Fyten work well in tandem.  
Unspoken has a metal edge similar to many of the bands RLC has shared the stage with.   What Do You Want From Me? is a slower offering dealing with something we all end up asking someone.   Fall Of Man is a nicely placed ballad dealing with the state of everything.   One More Day is a good song that makes you think that Mark Tremonti had a hand in it's writing.   Black Roses is a fast paced head-banger.   Eyes To The Sky is an acoustic ballad, which fits in with the other faster material.   Sucker Punch is a faster song with a nice GNR styled lead guitar drive.   Through The Haze is another acoustic ballad that has a 70's feel to it.   Paralyzed is a rocker that sounds like Kenny Olson (formerly of Kid Rock) is pounding away the chords on it.  
The interesting thing about RLC is that their songs are contemporary with other rock groups, but there are elements in them that bend your brain back to the 70's.   Some of the group's material has some likeness in portions to other major impact bands like Godsmack, Alter Bridge, Creed, and Disturbed.   The band is tight, and has a good overall sound.   With the touring exposure, they should continue to gain listener support.  
http://www.redlinechemistry.com/main/
By RME