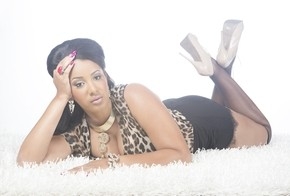 Belize's top reggae artiste Tanya Carter has once again teamed up with Christopher Birch, this time for a dancehall song called Mr. Dj Boy.
Tanya, who has been getting rave reviews since the release of her hit Exboyfriend, also produced by Birch, is making steady progress in creating her own space on the international reggae scene and the summer release of Mr. DJ Boy is the next chapter in her Reggae/Dancehall journey.
"Mr. DJ Boy"
http://k002.kiwi6.com/hotlink/7cbv617fxg/tanya_carter-mr_dj_boy_.mp3
The Belizean star says Jamaica has become her second home and she expects to continue making good music, securing her place as a credible reggae entertainer: "This song with Birch is a continuation of the work we have been doing over the last few months. We had Ex-boyfriend which is doing very well and now we have Mr. DJ Boy on the Tunova riddim which should mash up the summer".