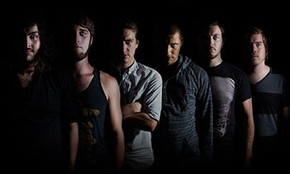 Temple, Texas band Everyone Dies In Utah recently released a video for their song Desoto 55, which appears on their latest album +//- (Polarities). The video was created by Oliver Broadbent, a filmmaker from Leeds, UK. It features Lego characters acting out the storyline with additional animation.
 
http://youtu.be/mNAT_38B5a8
Teetering between breakneck brutality and elegant, entrancing melody, the Temple, TX band Everyone Dies In Utah, consisting of Danny Martinez   (Vocals, Keys, Synth), Cody Haigis (Guitar), Justin Yost (Bass, Vocals), Trey Golden (Keys, Synth), and Nathan Chase Meadows (drums). The name of the band began as a joke, but stuck with them as time went on. It derives from the fact that the death rate in Utah was at one time higher than any other state.