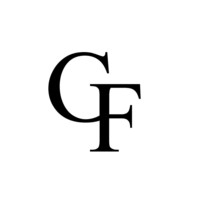 Consisting of Mario Arruda (vocals), Ryan Strumpfler (guitar), Rob Hamel (bass), and Matt Noyes (drums), this MerrimackValley quartet are collectively known as The Goodfellas; a moniker borrowed from the cult classic mob film of the same name. Their latest effort is sure to be a classic itself, and serves as the ultimate showcase for everything these boys have to offer. With vocals that at times seem to invoke audible hints of both Lenny Kravitz and the King of Pop himself, Michael Jackson. The Goodfellas barrel forth with an EP that is essentially a monumental melting pot of musical variety.
We'll go ahead and start with "Limbo", which absolutely catches ones attention from the start. To me, this track is the magnum opus of the EP hands down. With its shifting tempos and downright infectious melodies, they couldn't have picked a better opener.
"Loaded Gun" is a rocker of a tune through and through, from its 70's Classic Rock inspired guitar to the soulful vocals that accompany it. Enough groove to set the dance floor in motion, but musically tight enough to please even the most virtuosic connoisseur. As catchy as can be, this is sure to have you tapping your foot along to the beat.
"Lucky Day" is an absolute feel good tune in every sense of the term. Led by its upbeat Spanish-esque guitar, this track easily appeals to those of any age or musical preference. Also as previously stated, the guitar work absolutely shines throughout not only this track, but the entire record.  
 
Last but certainly not least, we come to "The Man Who Travels Through Time", which is as catchy as it gets. A modern day love song that bleeds with emotion yet stays far enough from the typical path to ever be considered sappy. To me personally, this track reminds me a bit of the softer side of Coheed and Cambria… which while the comparison can be made, it's in no way a replica in any shape or form. Also boasting a mighty tasty guitar solo, this one easily stands out to me as another key highlight of the album.
All in all, a phenomenal EP from start to finish. With a variety of sounds and styles which mesh into their unique one of a kind creation, this is a breath of fresh air for any music fan. Highly rated and recommended, regardless of musical taste.
Overall Rating:
(4 Stars out of 5)
The Goodfellas Links:
Facebook: https://www.facebook.com/TheGoodfellas11
ReverbNation: http://www.reverbnation.com/thegoodfellasmvalley
Twitter: https://twitter.com/TheGoodFellas11
By Chris Fisher
For B's RSM Promotions