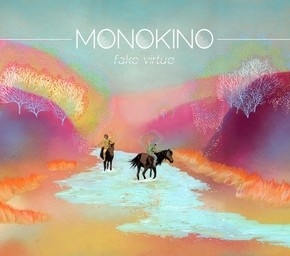 Fake Virtue creates a feeling of familiarity in a newly discovered landscape. The album, mixed and produced by Jacco Gardner and Monokino will be released by Konkurrent/My First Sonny Weissmuller in Benelux countries and by China's largest independent record label Modern Sky in China on April 22.
Watch new video "Hard Syncer" here:
http://www.youtube.com/watch?v=Cq17N91a-d0
Monokino weaves ear-piercing synthesizers, cleverly arranged guitars and pounding drums with a highly-exceptional voice to produce futuristic sounding awe-inspiring pop. Their brand new album "Fake Virtue" is more versatile and unique than ever. Straight through a mix of euphoric indiepop, electrowave and synthpop you'll hear the familiar Monokino sound: idiosyncratic pop dotted with humour.