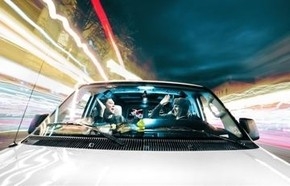 Bar/None Records is proud to announce the highly anticipated album Talon of the Hawk by New Jersey's The Front Bottoms on May 21, 2013. For a band whose much-celebrated self-titled debut album resonated amongst a very broad audience and whose music covered equally as much territory, The Front Bottoms are gearing up to explore even more territory with a bigger and brighter new sound that's much more realized yet very much The Front Bottoms.
[youtube -1rzsT2t2YY]
http://youtu.be/-1rzsT2t2YY
 
Written mostly on the road over the span of the last year, Talon of the Hawk is the sound of a band that is coming into their own.   "It's hard to say how much The Front Bottoms means to us," they both say. "It has become so much of a lifestyle at this point. It's not our jobs, hobbies, nor our obligation. It's just who we are." At once immediate and catchy while also complex and profound, the music of The Front Bottoms is a study in contrasts, something The Daily News caught on when they called their debut "endlessly fascinating" and crowning it one of the Top Ten for 2011.   Bob Boilen of NPR chimed in, saying "the young duo's smart, irreverent, self-titled debut strikes a deft balance between the comical and the emotional."   Charming and comical with a very real heart, their music isn't just a byproduct of their overactive youthful imaginations… as they stated earlier, it's just who they are.