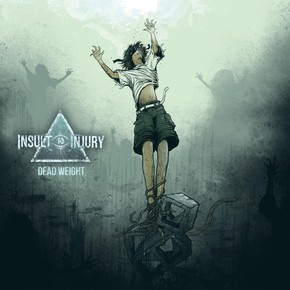 Insult To Injury, formerly named I, Creator, is excited to release their first music video from their debut EP entitled Dead Weight. The music video is for the title track and may be viewed on YouTube.
[youtube 5VFu-Rz7STE]
The band, Geremy Andreaco (Vocals), Tim Hess (Guitar), Cody Cavanaugh (Guitar), Marc Liscio (Bass), and Zak Lees (Drums) formed in January of last year and had quickly risen within the Pittsburgh scene, before solidifying their lineup with the addition of former Voices And Vessels guitarist Cody Cavanugh in the late summer/early fall. Dead Weight was released January 15th and was scheduled to be released via Fort Charter Records before the label was bought out and caused the EP to be self-released.